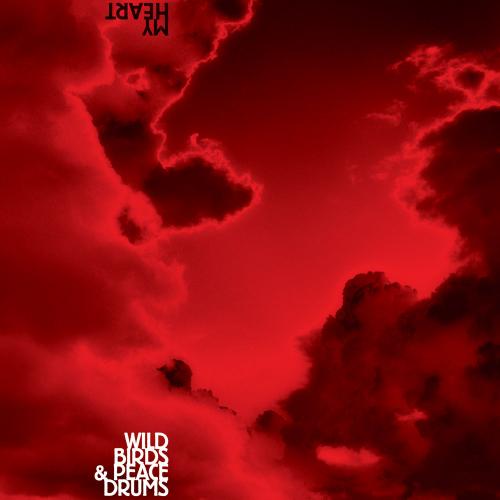 My Heart
by
Wildbirds & Peacedrums
Formats:
Limited Edition Numbered Vinyl 7" (400 copies on transparent red vinyl, 600 copies on black vinyl) (DOCK 54) Digital EP (DOCK 54E)
Release Date:
7 September 2009
'My Heart' is Wildbirds & Peacedrums' first ever physical single release, and is the epic album closer to 2009's acclaimed second album, The Snake.
Following transcendent live shows all over the world, the band release what is sure to be a contender for one of the songs of the year. It's a wonderfully uplifting pop track that blossoms into a full-blown gospel anthem. Built around singer Mariam Wallentin's haunting, addictive refrain ("I'm lost without your rhythm"), the song may appear to be directed toward her tempo-keeping paramour Andreas Werliin. In fact "It's me singing to my own heart," she says. "About the short amount of time we have, the longing for putting a mark in this world, to keep on existing forever."
The individually-numbered 7" single includes the album version of 'My Heart', backed with an unexpectedly bluesy guitar-driven remix by Deerhoof that completely transforms the song. As well as these two versions, a download-only EP includes a further three mixes. John Eriksson of Peter, Bjorn and John has contributed an intriguing remix in his Hortlax Cobra guise, channelling the spirit of '88, Balearic-style… From Portland, Oregon, comes a mix by one of our favourite new artists, AU, which strips the track down to reveal a subtle ambience in among the thundering percussion of the original. Finally you will find a reworked radio version of the song.
In addition, two more remixes are available to Wildbirds fans if you know where to find them… Lee J. Malcolm (from Leeds band Vessels, who also successfully remixed volcano!'s 'Slow Jam' earlier this year) delivers a free bonus remix that is only available to subscribers to The Leaf Label's mailing list, and will effectively be the sixth track on the digital EP.
Finally, Stockholm's Weapon Family deliver a playful Swede-pop dance version that may surprise you! This latter remix is available free from carefully chosen blogs and websites around the world…
TRACKS
7"
A: My Heart (album version)
B: My Heart (Deerhoof remix)
Digital:
1. My Heart (album version)
2. My Heart (Deerhoof remix)
3. My Heart (Hortlax Cobra remix)
4. My Heart (AU remix)
5. My Heart (radio version)
+ My Heart (Lee J. Malcolm remix)
OTHER
'My Heart' video
Bandcamp