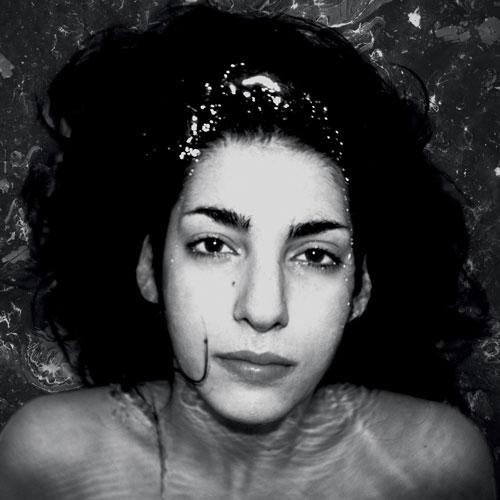 Retina
by
Wildbirds & Peacedrums
Formats:
Limited Edition White Vinyl Only 12" EP (1600 copies worldwide) (DOCK 55)
Release Date:
24 May 2010
Sweden's Wildbirds & Peacedrums returned in May 2010 with Retina, the first of a pair of stunning vinyl only EPs. Its companion, Iris, was made available in June. Each was be individually numbered, limited edition white vinyl 12"s. The two EPs have also been compiled as an album, entitled Rivers, which was released as a double CD and download in August.
Retina comprises five extraordinary new songs, stratospheric in scale and emotional scope, thematically linked by the idea of water as a reflection of emotions. The songs were recorded in Iceland in just three days by Mariam Wallentin and Andreas Werliin and the 12-strong Schola Cantorum Reykjavík Chamber Choir (who also featured on Björk's Medulla album). The EP features a stellar cast drawn from the Bedroom Community group, recorded by Australian émigré sound artist and engineer Ben Frost, mixed by Valgeir Sigurðsson (Camille, CocoRosie, Bonnie Prince Billy, etc) and with choral arrangements by Hildur Guðnadóttir (who has collaborated with Fever Ray, Throbbing Gristle and is a member of Múm).
Mariam (vocals) and Andreas (drum and percussion) met Hildur while staying in Berlin and, as fans of her solo work, they asked her to be involved in the project as choral arranger. It was through Hildur that the Icelandic connection opened up.
"We got very lucky when we asked Hildur to write the arrangements," Mariam explains. "The strange, empty and wet country that Is Iceland was perfect for the music, just as we'd hoped. The emotions are more subtle and dark. And we wanted to somehow collect these emotions and make them into songs that are connected. The lyrics are linked to each other and the sound is deliberate and thematic, designed to build up this special atmosphere."
As always, Wildbirds emphasise instinct, emotional rawness and purity of expression over perfection – both EPs were recorded and mixed in a week at the end of January 2010, following a period of careful preparation and choir rehearsal. Retina was recorded in a church, with a deliberately live sound.
"It was very special, a modern church with a glass wall behind the altar," Mariam explains. "Behind the glass was a giant cross standing in a pool and lit up by green lights, and I'm sure that affected the sound."
'Bleed Like There Was No Other Flood' opens the EP, with a majestic, celestial rise and fall of choir voices and Mariam's passionate, soaring, reverb-drenched lead vocal. Andreas's percussion ranges from first raindrops through to the high-hat hiss of a storm at night. It is an immense track.
"It was amazing, the feeling of other voices lifting my voice and letting me float on top of it," Mariam says. "Normally I take my power from a more grounded place, but when another voice layer was added, I could somehow rely on them and just sing what my emotions told me to. Not forcing anything. This experience gave me a safe and warm feeling, being a part of something bigger, a collective force."
'Tiny Holes In This World' is sparse, with the percussion echoey and backwards-sounding, the sprightly vocal interplay from the choir sending spine tingles. 'Under Land And Over Sea' is solemn and reverent, and the drums are entirely absent. They reappear with characteristically vivid, unpredictable energy on 'Fight For Me', a tower of song with tremendous emotional power. 'Peeling Off The Layers' ends the EP, erect with an almost military tattoo, gales of angelic choir and Mariam singing a deeply confessional water-spiritual.
Retina is a powerful piece of work, marking Wildbirds & Peacedrums as artists thrillingly bold and hungry to test the limits of their talent.