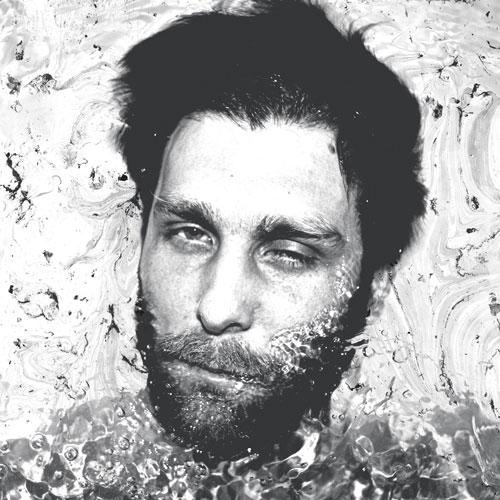 Iris
by
Wildbirds & Peacedrums
Formats:
Limited Edition White Vinyl Only 12" EP (1600 copies worldwide) (DOCK 56)
Release Date:
21 June 2010
Iris is the second of a pair of stunning vinyl only EPs from Wildbirds & Peacedrums. Its partner, Retina, was released in May 2010. Each comes as individually numbered, limited edition white vinyl 12"s (1,600 copies for the world). The two EPs are compiled as an album, entitled Rivers, which was released as a double CD and download in August.
Retina was recorded in a Reykjavík church in January with the Schola Cantorum Chamber Choir. Completed at the same time, but featuring a completely separate sonic character, Iris is intrinsically linked to its partner by a common aquatic theme. Iris was recorded in Reykjavik's Greenhouse studios by Australian émigré sound artist and engineer Ben Frost, and mixed by Valgeir Sigurðsson (Camille, Björk, Bonnie Prince Billy). The five songs focus on the unique resonant sound of the steel pan – vocalist Mariam Wallentin's current musical passion.
"I just love the sound," she says. "It has a very distinct tone, but still inviting and warm with swelling notes. Very alive, and also fun to play. And the idea of taking something – like a sound or a special instrument - and putting it in another context is always very exciting."
The ideas contained in the twin EPs were carefully developed by Mariam and her husband, drummer Andreas Werliin: "After touring pretty much non-stop for two years we wanted to take it back a couple of steps," she says. "The emotions are more subtle and dark. And we wanted to somehow collect these emotions and make them into songs that are linked all the way, but still very different. The lyrics on both EPs are connected to one another; the whole idea of the sound is worked out to build up this special atmosphere."
Iris further explores the motifs of water, reflection and surface light with an unusual sonic texture and production quality.
"It's about the eye, the communication of what we see, and what we feel," Mariam explains. "I've been a bit hung up on the surface of the water versus the surface of the eye, the reflections and the special light that generates. The two EPs sound very different – Retina symbolizing the reflection of light, with a big and wet and dark sound. Iris is more direct and raw – it has a drier, purer, more intimate sound, with hardly any embellishment beyond the percussion. We always try to approach songs with a different energy, and here we felt a need to try to purify it."
With its pitter-patter and rippling steel drum, 'The Wave' finds Mariam contemplating a spiritual connection through blood, hunger, passion, hope, sorrow, faith, love – all moving like a wave. A somnolent calypso runs through the contemplative, morning-after feel of 'The Drop', while 'The Course' builds up gentle, brimming tonal shades of the steel pan with Mariam again delving deep into her emotional reservoir, singing with an honesty that is pure and affecting. 'The Lake' feels like staring across a sun-dappled body of water as the sun rises – uplifting and renewed. 'The Well' is a restless, shimmering vibration, hinting at Wildbirds' constant desire to move forward.