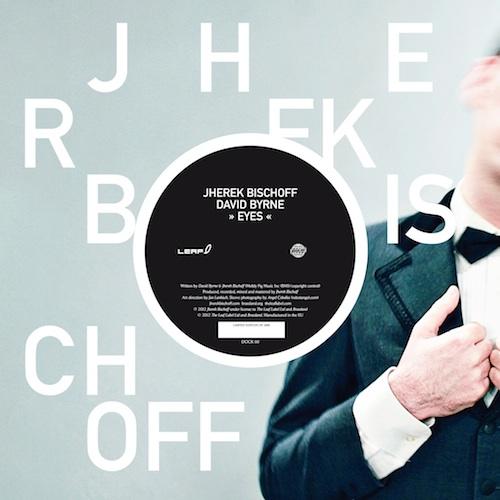 'Eyes' & 'Young & Lovely'
by
Jherek Bischoff
Formats:
Limited edition numbered 7" single (DOCK 60)
Release Date:
21 April 2012
'Eyes' and 'Young & Lovely' are taken from Jherek Bischoff's new album Composed, combined for an exclusive Record Store Day vinyl release. 'Eyes' sees Jherek team up with David Byrne for as sumptuous a slice of meta-pop as anything Byrne has produced in years, while Parenthetical Girls' Zac Pennington and French singer/actor Soko duet on the brilliant 'Young And Lovely'.
In his 30-odd years, Seattle-based composer, producer, performer and arranger Jherek Bischoff has performed in numerous musical configurations, including Parenthetical Girls, Xiu Xiu, Degenerate Art Ensemble, The Dead Science, Amanda Palmer and The Wordless Music Orchestra. Described as a "pop polymath" by The New York Times, he's an instinctive collaborator, trusting himself to be his own best teacher.
Composed is a meticulously arranged, multi-tracked orchestral pop album, which also features contributions by Caetano Veloso, Nels Cline (Wilco), Craig Wedren (Shudder To Think), Carla Bozulich (Evangelista, The Geraldine Fibbers), Greg Saunier (Deerhoof) and more. Many of these guests appeared at the sold-out Ecstatic Music Festival performance in New York that launched the project in February, which you can listen to here.