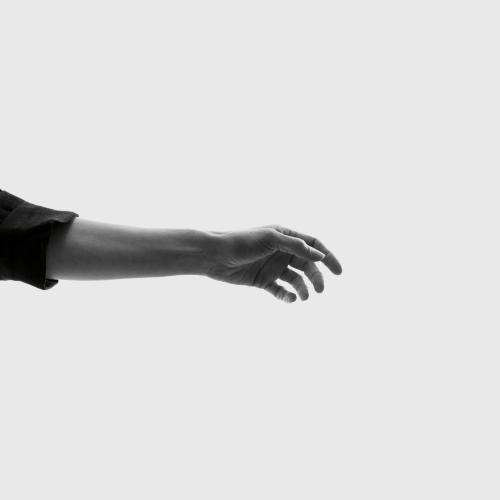 Limbs
by
Keeley Forsyth
Formats:
Digital (BAY 124E) CD (BAY 124CD) Limited edition white vinyl LP + DL (BAY 124VX) (900 copies) Dinked edition blood red vinyl LP + photobook + DL (500 copies) (BAY 124VD) Black vinyl LP + DL (BAY 124V)
Release Date:
25 February 2022
Keeley Forsyth's 2020 debut album found an elemental voice ringing out from beneath the rubble. Understated but devastating, Debris was a breakout success, with features and prominent end of year placements from The Guardian, the Quietus, Loud and Quiet, The Line of Best Fit, Q and more, with The Sunday Times describing the album as "one of the most remarkable in years". This led to a transformation as the songs were brought to the stage. An innate performer, Forsyth found herself channelling something she hadn't yet fully come to understand, and it was here that the voice found on Debris began to probe outwards and discover a physical form. It's a form that fully takes shape on her second album Limbs.
Anyone who saw Forsyth perform in the brief window after Debris was released and before shows ground to a halt, or after picking up again this summer (including a standout show at this year's End of the Road festival which was described as "arguably the weekend's most striking performance" by Loud and Quiet), can testify to the show's power. In pin-drop silence, enraptured audiences watched as Forsyth inhabited a new body. No stranger to portraying characters in her career as an actor, this was something different. There could be no doubt that a transformation was taking place.
Limbs is a record of reckoning with that physical body. After the initial purge of Debris, those feelings of trauma and fear remain but there's also a life to live; a house, a chair, a desk, a routine. "Save me from the chair where sadness lies," she sings on opener 'Fires', wrestling the need to be creative within the routine of daily life. Those things that aren't important on the surface become us, and must be addressed. The result allows new explorations and understanding of what lies beneath.
"The world I wanted to create needed to be anchored firmly in reality," Forsyth says. "At the same time the music needed to open free, poetic spheres for the listener, allowing room for their own associations. Limbs that marked out traces of time, in motion rather than static, allowing me to inhabit and flesh out the daily drama of existence precisely. Staying close to reality was something I learned from Antonin Artaud and Pina Bausch."
This newfound physicality also allowed Forsyth to be more present in the creation of the music. Where she described the songs on Debris as "like blocks of metal falling from the sky," here she is more able to act on those blocks, craft them and wield them to her will. "This time, it was less like the songs were landing on my head and more like they were seeping into my body," she explains. "I was able to be more at ease with it and confident in the voice."
Where Debris was composed and recorded in close proximity to instrumentalist and arranger Matthew Bourne, Limbs deploys a more expansive palette. With Forsyth at the centre, collaborator Ross Downes acts as another limb, remotely producing the pulses and drones which feed back into the voice. Bourne this time is enlisted to "Bring some of the soil of Debris" into Limbs. The result is clearer and more spacious. If Debris sounded like it was buried under the earth - Forsyth's voice repressed and breathless - Limbs brings some of that live presence. You can hear deep breaths drawn into the lungs as you place the voice and its proximity to you.
There's a moment of something like triumph in Debris' closer 'Start Again' - the shedding of skin allowing for a fresh start. Limbs' lead single 'Bring Me Water' picks up that thread but finds there is still work to do in starting over. "Let me begin again," she pleads. "Even in the hope, there's a kind of cold hardness, a monstrousness," Forsyth explains. There's a challenge to overcome in revealing the true face lurking beneath the one that we present day-to-day. Later, on 'Wash' - which was written with Adrian Shaw and features contributions from Grammy Award-winning percussionist Evelyn Glennie – she falters. Struggling to remain on this path, heartbeat-like throbs swell and drift away as she begs "Just let me fade." This grappling continues throughout until closer 'I Stand Alone'. The only song to be carried through from the Debris sessions and a track that has transformed alongside her. "Who will be my friend," she asks, standing alone in a new body, asking for acceptance as she takes her place in the world.
TRACKS
1. Fires
2. Bring Me Water
3. Limbs
4. Land Animal
5. Blindfolded
6. Wash
7. Silence
8. I Stand Alone
OTHER
Buy/pre-order album