Vladislav Delay - Tummaa Download Available Now
Published 10 July 2009 by BWL
You can now purchase downloads (as mp3s or higher quality flac files) of Vladislav Delay's new album, Tummaa, from our digital store. The album will not be available in the shops, or from other download services, until August 24, so make the most of this opportunity to get it early!
If you pre-order the vinyl edition of the album, you can get a download free, right away. More info here.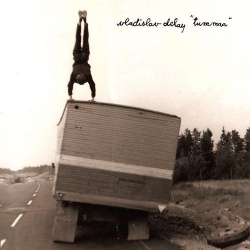 ---
Murcof Océano Live Videos
Published 13 July 2009 by BWL
Last year Murcof embarked on a UK tour with Barcelona's acclaimed classical ensemble BCN216 and Bristol's visual sculptor Flicker.
The Bristol show was filmed, and you can see two excerpts from the concert below:
http://theleaflabel.com/murcof
http://www.murcof.com
http://myspace.com/murcof
---
Win Tickets To See Wildbirds & Peacedrums At The Big Chill
Published 15 July 2009 by BWL
Sweden's Wildbirds & Peacedrums play a host of festivals this summer including The Big Chill in the UK. Headlined by David Byrne, Basement Jaxx, and the reformed Orbital, the fifteenth birthday Big Chill festival takes place at Eastnor Castle Deer Park, from 6-9 August 2009.
http://www.bigchill.net
Among the audio delights are Lindstrøm, Spiritualized, Lamb, Amadou & Mariam, Friendly Fires, Toddla T, Marina and the Diamonds, Andrew Bird, Emiliana Torrini and Horse Meat Disco. Noel Fielding is back, along with fellow stand-ups Dylan Moran and Russell Howard. Cult video director Chris Cunningham will bedazzle with his dynamic multimedia show, and Film4 and Warp Films shoot the world's largest audience participation zombie picture, I Spit On Your Rave.
Our friends at The Big Chill have offered us a pair of tickets to give away as a prize to a lucky winner.
To be in with a chance of winning, answer the following question. What nationality are Wildbirds & Peacedrums?
a) Thai
b) Greenlandic
c) Swedish
Please email your entry with your name, address and telephone number to this address by midnight (UK time) Friday 17 July. Don't worry we will not use your details other than to contact the winners!
See all of Wildbirds & Peacedrums festival and other tour dates here:
http://www.theleaflabel.com/wildbirdsandpeacedrums
---
A Hawk And A Hacksaw's 'Foni Tu Argile' 10 Inch Back In Stock
Published 31 July 2009 by BWL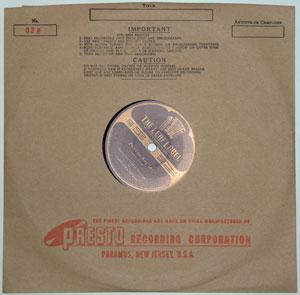 A Hawk And A Hacksaw's first ever physical single, the 78rpm 10" 'Foni Tu Argile', is back in stock after we unearthed some copies of the limited edition vinyl. There's only a few left so get one while you can!
To buy a copy, visit our store by clicking here.
---
RECENT POSTS
ARCHIVED POSTS
2022 April
2017 March
2016 May
2016 April
2016 March
2016 January
2015 December
2015 November
2015 October
2015 September
2015 July
2015 March
2015 January
2014 October
2014 August
2014 May
2014 April
2014 March
2014 February
2013 December
2013 July
2013 June
2013 May
2013 April
2013 March
2013 February
2012 December
2012 November
2012 October
2012 September
2012 August
2012 May
2012 April
2012 March
2012 February
2012 January
2011 December
2011 November
2011 October
2011 September
2011 June
2011 May
2011 April
2011 March
2011 February
2011 January
2010 December
2010 November
2010 October
2010 September
2010 August
2010 July
2010 June
2010 May
2010 April
2010 March
2010 February
2010 January
2009 December
2009 November
2009 September
2009 August
2009 July
2009 June
2009 May
2009 April
2009 March
2009 February
2009 January
2008 October
2008 April
RSS
Subscribe to the blog as an RSS Feed.