Lee Hazlewood Is Go(o)d
Published 11 April 2011 by Tony Morley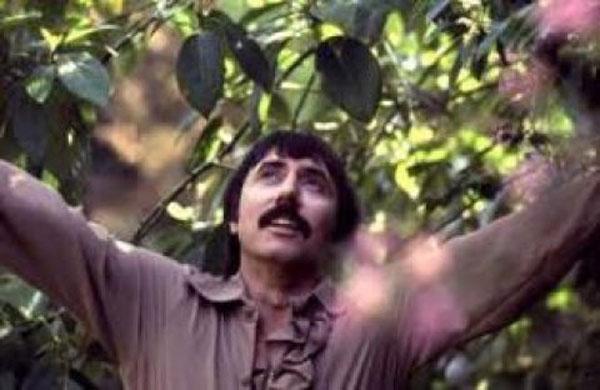 I've been a fan of Lee Hazlewood for many years - own nearly all his records. He was rarely interviewed at length, but thankfully Kieron Tyler got to him before he died in 2007.
He's finally published a thorough interview with Lee from 1999, around the time Steve Shelley was reissuing some of his more obscure albums, on The Arts Desk website. This has been up for a little while now, but I just re-read it and wanted to share it. It's as good an evocation as I've ever read of what made Lee so great and unique. Would that more artists had his humility and self-confidence, at the same time. A lesson to us all, working in the back room.
---
Office Playlist April 2011
Published 18 April 2011 by BWL
The boss is away, so the cats have been playing. And this is what we've been playing [Actually, the boss has sneaked in a bit of his holiday listening too. There can be no escape]. Spotify playlist here. Been lovely weather, eh?
Matthew Halsall - On The Go
The Crystals - He's Sure The Boy I Love
Maria Minerva - Tallinn At Dawn
Hammeriver - Hammeriver pre-mix 5
Colin Stetson - New History Warfare Vol. 2: Judges
Panda Bear - Tomboy
Rolando Alphonso & The Soul Brothers - Phoenix City
The Velvelettes - Needle In A Haystack
various - You Done Me Wrong: Vintage Country Cheating Songs 1929-1952
Charlie Haden - Liberation Music Orchestra
Tommy Tucker - High Heel Sneakers
The Mothers Of Invention - Freak Out!
The Clash - London Calling
various - Dread Meets Punk Rockers Uptown
Small Faces - Tin Soldier
---
Office Playlist April 2011 v2
Published 28 April 2011 by BWL
Not long since the last one, but here's another office playlist for you, along with a new Spotify playlist.
Vladislav Delay Quartet - Vladislav Delay Quartet
David Bowie - Drive-In Saturday
TV On The Radio - Nine Types Of Light
Mountains - Air Museum
Battles - Gloss Drop
Matt Berry - Witchazel
Morphine - Cure For Pain
Beastie Boys - Hot Sauce Committee Part 2
The Upsetters - Live Injection
James Chance & The Contortions - Contort Yourself
Blancmange - Living On The Ceiling
Juffage - Semi-Circle
Dan Sartain - Dan Sartian Lives
Lee J Malcolm - OneStar
---
RECENT POSTS
ARCHIVED POSTS
2014 February
2013 December
2013 July
2013 June
2013 May
2013 April
2013 March
2013 February
2012 December
2012 November
2012 October
2012 September
2012 August
2012 May
2012 April
2012 March
2012 February
2012 January
2011 December
2011 November
2011 October
2011 September
2011 June
2011 May
2011 April
2011 March
2011 February
2011 January
2010 December
2010 November
2010 October
2010 September
2010 August
2010 July
2010 June
2010 May
2010 April
2010 March
2010 February
2010 January
2009 December
2009 November
2009 September
2009 August
2009 July
2009 June
2009 May
2009 April
2009 March
2009 February
2009 January
2008 October
2008 April
RSS
Subscribe to the blog as an RSS Feed.