Leeds International Film Festival
Published 16 November 2012 by TM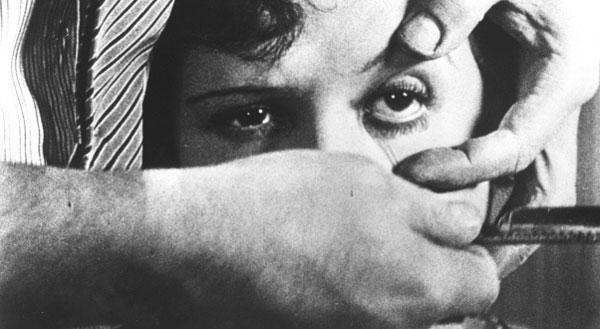 Thanks to everyone who made it down to our Leeds International Film Festival event at the Hyde Park Picture House last night. We had a few problems with the sound - apologies if it spoiled your enjoyment, but overall we think it was a success.
Matthew Bourne's improvised score for 'Un Chien Andalou' was nothing short of astonishing - it's incredibly rare to hear music of such restraint used in this context. We hope he'll do many more of these!
And in case you missed the connections, Tony Morley's DJ soundtrack for the classic French children's film The Red Balloon was entirely drawn from music used in the films of Stanley Kubrick. So now you know. Kubrick was featured in this year's festival, with three of his best films on the big screen.
Due to last minute technical difficulties we were unable to display title cards for the films we showed, so in case you were wondering, here's the complete running order for the evening:
Roll The Dice
'Cause And Effect'
Directed by Frode & Marcus
2012
Wildbirds & Peacedrums
'Bleed Like There Was No Other Flood'
Directed by Patrik Instedt
2010
AU
'Solid Gold'
Directed by Roberto Ortu
2012
Efterklang
'Mirador'
Directed by Hvass&Hannibal & UFEX
Animated by Jens Christian Høgni Larsen & Nan Na Hvass
2007
Colleen
'The Happy Sea'
Directed by Carolina Melis
2005
Jherek Bischoff (with Zac Pennington and Soko)
'Young & Lovely'
Directed by Michael McQuilken
2012
volcano!
'So Many Lemons'
Directed by Peter Galassi & Pat Meegan
2008
Oh No Ono
'Swim'
Directed by Adam Hashemi
2010
Nancy Elizabeth
'Feet Of Courage'
Directed by Esther May Campbell & John Minton
2009
Asa-Chang & Junray
'Hana'
2001
'The Red Balloon'
Soundtracked by Tony Morley, using music from the films of Stanley Kubrick
Directed by Albert Lamorisse
1956
'Housle'
With soundtrack by A Hawk And A Hacksaw
Directed by James Longmire & Tristan Love
2008
'Un Chien Andalou'
Live improvised piano soundtrack by Matthew Bourne
Directed by Luis Buñuel
1929
Thanks to LIFF's Alex King for inviting us to stage the event, and to projectionist Michael Sharples for a seamless flow of images, despite the demands we made of him!
---
Office Playlist October 2012
Published 26 November 2012 by RM
Been a while since we've done one of these, so here's a little round up of what we were listening to last month chez Leaf. Spotify playlist too!
The Time – 777-9311
Buddy Miles - The Segment 

Jamie Lidell - What A Shame

Hello Skinny - Hello Skinny 

Kool Keith - Drugs (Two Fingers remix)

Locussolus – Gunship (Andrew Weatherall Dub) 

Dan Deacon – America 

Atoms For Peace - Default

Spacemen 3 - Come Down Easy 

A Tribe Called Quest – What? 

Bonzo Dog Doo Dah Band – Death Cab For Cutie 

The Free Design – Kites Are Fun 

Koichi Sakai feat Simo Lagnawi – Chabakrou 

Kanye West – I'll Fly Away 

The Jam – Precious (Extended Version) 

Aaron Neville – Hercules 

Gil Scott Heron – Angel Dust

Cannonball Adderley – Taurus 

John Carpenter – The Duke Arrives: The Barricade / The President At The Train (12" re-edit) 

The Ikettes – Peaches 'n' Cream 

Spoek Mathambo – Gunboat 

Kool Keith – Drugs (Two Fingers Remix) 

Buffalo Springfield - Mr Soul

PVT - Nightfall 

Alain Goraguer - La Planète Sauvage OST

Bill Wyman – (Si Si) Je Suis Un Rock Star
---
RECENT POSTS
ARCHIVED POSTS
2022 April
2017 March
2016 May
2016 April
2016 March
2016 January
2015 December
2015 November
2015 October
2015 September
2015 July
2015 March
2015 January
2014 October
2014 August
2014 May
2014 April
2014 March
2014 February
2013 December
2013 July
2013 June
2013 May
2013 April
2013 March
2013 February
2012 December
2012 November
2012 October
2012 September
2012 August
2012 May
2012 April
2012 March
2012 February
2012 January
2011 December
2011 November
2011 October
2011 September
2011 June
2011 May
2011 April
2011 March
2011 February
2011 January
2010 December
2010 November
2010 October
2010 September
2010 August
2010 July
2010 June
2010 May
2010 April
2010 March
2010 February
2010 January
2009 December
2009 November
2009 September
2009 August
2009 July
2009 June
2009 May
2009 April
2009 March
2009 February
2009 January
2008 October
2008 April
RSS
Subscribe to the blog as an RSS Feed.