Matthew Bourne Live Videos & Album Launch Ticket Competition
Published 16 January 2012 by BWL
We've just released five rather wonderful videos of Matthew Bourne performing pieces from his upcoming Montauk Variations album (out February 6). Filmed at Leeds College Of Music in December, Bourne plays tracks from the album including Charlie Chaplin's 'Smile' and a brand new composition, 'Unloved'. Jazzwise premiered the first video earlier this week.
London's Café OTO hosts the album launch for Montauk Variations on February 15 and Leaf alumni Icarus have just been confirmed as support. Promoters Eat Your Own Ears have offered us a pair of tickets to the show for one lucky reader. All you have to do is email us the answer to this ridiculously easy question with your name and contact number, using the form here.
What instrument is Matthew Bourne best known for playing?
The competition closes at midnight on Sunday 12 February.
---
Polar Bear's Seb Rochford Launches Singles Club
Published 23 January 2012 by BWL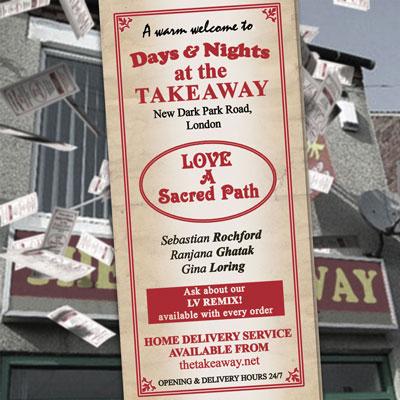 Polar Bear's Sebastian Rochford has launched a brand new monthly singles club under the banner 'Days And Nights At The Takeaway'. Each single will feature a different collaborator (or collaborators), backed with an exclusive remix of the track, and the singles will be released on the last Friday of the month throughout 2012, beginning this Friday (January 27).
The tracks will all be recorded in Seb's studio in a former takeaway in London (hence the project name). We're looking at some pretty spectacular guests working with Seb throughout the year, and the music is going to be extremely varied, as you might expect.
The first release in the series is a collaboration with LA poet & singer Gina Loring and British Indian vocalist Ranjana Ghatak, entitled 'Love A Sacred Path'. The track comes complete with a superb remix by Keysound/Hyperdub mainstays LV. It's perhaps not what you'd expect from him, but Rochford's long immersion in the worlds of hip-hop and dubstep has been increasingly apparent since the release of the Common Ground collaboration with UK MC Jyager in 2010, and his production work with rapper Mikill Pane in the last year. You can stream the tracks below and buy from our shop (tracks will be available for download from Friday).
The artwork for each release takes the form of an imitation takeaway menu, and the visual reference is carried through to the project's dedicated blog. There will be a series of live events around the project in London, featuring Polar Bear and special guests.
thetakeaway.net
theleaflabel.com/thetakeaway
@atthetakeaway
facebook.com/atthetakeaway
---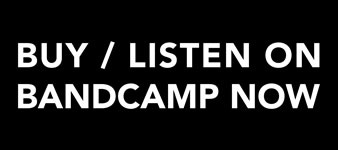 LATEST NEWS
ARCHIVED NEWS
2019 July
2019 June
2019 May
2019 April
2019 March
2019 February
2019 January
2018 December
2018 November
2018 October
2018 September
2018 August
2018 July
2018 June
2018 May
2018 April
2018 March
2018 February
2018 January
2017 December
2017 November
2017 October
2017 September
2017 August
2017 July
2017 June
2017 May
2017 April
2017 March
2016 November
2016 October
2016 September
2016 August
2016 July
2016 June
2016 May
2016 April
2016 March
2016 February
2016 January
2015 December
2015 November
2015 October
2015 September
2015 August
2015 July
2015 June
2015 March
2015 February
2015 January
2014 December
2014 October
2014 September
2014 August
2014 July
2014 June
2014 May
2014 April
2014 March
2014 February
2014 January
2013 December
2013 November
2013 October
2013 September
2013 August
2013 July
2013 June
2013 May
2013 April
2013 March
2013 February
2013 January
2012 December
2012 November
2012 October
2012 September
2012 August
2012 July
2012 June
2012 May
2012 April
2012 March
2012 February
2012 January
2011 December
2011 November
2011 October
2011 September
2011 August
2011 June
2011 May
2011 April
2011 March
2011 February
2010 December
2010 November
2010 October
2010 September
2010 August
2010 July
2010 June
2010 May
2010 April
2010 March
2010 February
2010 January
2009 December
2009 November
2009 October
2009 September
2009 August
2009 July
2009 June
2009 May
2009 April
2009 March
2009 February
2009 January
2008 December
2008 November
2008 October
RSS
Subscribe to Blog as an RSS Feed.