The Comet Is Coming to New York, London and Black Vinyl
Published 8 January 2018 by DM
The Comet Is Coming to New York! It will be visible on the evening of Wednesday January 10th 2018CE. By special request of Gilles Peterson, our saviours Danalogue The Conqueror, Betamax Killer and King Shabaka have been invited to lead the celebrations as part of Winter Jazzfest NYC. Their New Year, New York message will be broadcast on Gilles' BBC 6 Music show on February 10th 2018CE.
The Comet will then travel to London, with the celebration set for Electric Brixton on January 13th 2018CE. Rejoice!
We are now taking pre-orders for a black vinyl repress of the Comet debut album Channel The Spirits. Available on Bandcamp and the Leaf shop and in record shops from February 16th 2018CE.
In order to prepare yourself for these momentous occasions, here is a free download of 'Space Carnival', live and fierce from London Fields Brewery.
thecometiscoming.co.uk | Twitter | Facebook | Instagram | Live Dates | theleaflabel.com/cometcoming
Bandcamp | Leaf Shop | Spotify | Apple Music
---
Introducing Nightports
Published 11 January 2018 by DM
New year, new leaves. Introducing the first of two new signings for this week: welcome to the Leaf family, Nightports.
Nightports is based on a simple but unbreakable rule of restriction: only sounds produced by the featured musician can be used. Nothing else. These sounds can be transformed, distorted, translated, reworked, processed and reprocessed, stretched, cut, ordered and reordered without limitation. The results are beautiful, intricate and characterful odes to a specific instrument and musician.
Nightports was established by musician-producers Adam Martin (based in Leeds) and Mark Slater (Hull), and Nightports w/Matthew Bourne is the first of a series of collaborative albums to be released by The Leaf Label. Material for the album was recorded at Bourne's home outside Keighley, West Yorkshire, and at Besbrode Pianos in Leeds. The recordings coax hitherto unheard sounds from a range of contrasting instruments - decrepit dusty uprights holding their own against the attack and precision of a modern concert grand. The lines between the source material and the manipulations are seamless, delivering an unexpected percussive drive and emotional impact.
Mary Anne Hobbs had the first play of 'Exit' on her 6 Music Recommends show last night, and it is now available in all the places you'd expect to find music.
Nightports w/Matthew Bourne will be released March 2nd and is available for pre-order on LP/CD/digital now via Bandcamp and the Leaf Shop.
nightports.com | Twitter | Facebook | theleaflabel.com/nightports
matthewbourne.com | Twitter | Facebook | Live Dates | theleaflabel.com/matthewbourne
Bandcamp | Leaf Shop | Spotify | Apple Music
---
Introducing Warmduscher
Published 12 January 2018 by DM
Oh, you want more new signings do you? Here's Warmduscher. Get the French polishers on speed dial.
What is Warmduscher? They've been described as "the offspring of a match made in hell between Fat White Family and Paranoid London". I guess we'll never know for sure, but start at the top and work down. See what you can work out:
Clams Baker (Mutado Pintado/Paranoid London)
Lightnin' Jack Everett (Fat White Family)
The Saulcano (Insecure Men, Fat White Family)
Mr. Salt Fingers Lovecraft (Childhood, Insecure Men)
The Witherer aka Little Whiskers (Paranoid London)
New single 'Big Wilma' is available now on limited edition turquoise 7" vinyl and unlimited colourless digital formats. An album will follow, as so often it does.
They're playing The Brixton Windmill on February 1st for Independent Venue Week. Don't sleep.
warmduscher.co.uk | Twitter | Facebook | Instagram | Live Dates | theleaflabel.com/warmduscher
Bandcamp | Leaf Shop | Spotify | Apple Music
---
Laurence Pike - debut solo album
Published 18 January 2018 by DM
We're delighted to announce the debut solo album by our old friend Laurence Pike, who released two albums on Leaf as the percussionist with Australian group Triosk. You may also know his work with PVT, Szun Waves and his collaborations with many many more. Laurence is a busy man.
Originally conceived as a technological and spiritual jazz suite for drums, Distant Early Warning is a series of solo performances for kit and sampler recorded live in a single day. "For a long time I've been feeling there's a central part of my musical voice that didn't have an outlet," Pike says. "So this album is definitely a product of inner necessity."
Distant Early Warning will be released March 30th. Pre-order on LP/CD/digital via Bandcamp and the Leaf Shop.
laurencepike.net | Facebook | Instagram | Live Dates | theleaflabel.com/laurencepike
Bandcamp | Leaf Shop | Spotify | Apple Music
---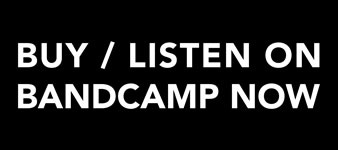 LATEST NEWS
ARCHIVED NEWS
2023 August
2023 May
2023 April
2023 March
2023 February
2023 January
2022 December
2022 November
2022 October
2022 September
2022 August
2022 July
2022 May
2022 April
2022 March
2022 February
2022 January
2021 November
2021 October
2021 September
2021 July
2021 June
2021 May
2021 April
2021 March
2021 February
2021 January
2020 December
2020 November
2020 October
2020 September
2020 August
2020 July
2020 June
2020 May
2020 April
2020 March
2020 February
2020 January
2019 December
2019 November
2019 October
2019 September
2019 August
2019 July
2019 June
2019 May
2019 April
2019 March
2019 February
2019 January
2018 December
2018 November
2018 October
2018 September
2018 August
2018 July
2018 June
2018 May
2018 April
2018 March
2018 February
2018 January
2017 December
2017 November
2017 October
2017 September
2017 August
2017 July
2017 June
2017 May
2017 April
2017 March
2016 November
2016 October
2016 September
2016 August
2016 July
2016 June
2016 May
2016 April
2016 March
2016 February
2016 January
2015 December
2015 November
2015 October
2015 September
2015 August
2015 July
2015 June
2015 March
2015 February
2015 January
2014 December
2014 October
2014 September
2014 August
2014 July
2014 June
2014 May
2014 April
2014 March
2014 February
2014 January
2013 December
2013 November
2013 October
2013 September
2013 August
2013 July
2013 June
2013 May
2013 April
2013 March
2013 February
2013 January
2012 December
2012 November
2012 October
2012 September
2012 August
2012 July
2012 June
2012 May
2012 April
2012 March
2012 February
2012 January
2011 December
2011 November
2011 October
2011 September
2011 August
2011 June
2011 May
2011 April
2011 March
2011 February
2010 December
2010 November
2010 October
2010 September
2010 August
2010 July
2010 June
2010 May
2010 April
2010 March
2010 February
2010 January
2009 December
2009 November
2009 October
2009 September
2009 August
2009 July
2009 June
2009 May
2009 April
2009 March
2009 February
2009 January
2008 December
2008 November
2008 October
RSS
Subscribe to Blog as an RSS Feed.