Warmduscher - Disco Peanuts
Published 3 October 2019 by DM
Warmduscher know what makes you tick. The second single taken from their Tainted Lunch album, 'Disco Peanuts' is here to carry you all the way to the weekend.
There's a video. Watch it in private. FFO: Morph and sadomasochism.
Book now for their autumn tour. Tickets for their Village Underground show are SOLD OUT, so let that be a lesson to you all.
But wait... Warmduscher will be playing Heaven on March 20th. Lord help us all. Tickets here.
Tainted Lunch will be released November 1st on CD, black vinyl, limited edition red vinyl with poster, and as a pink vinyl Dinked Edition with poster and exclusive glow-in-the-dark 7" single with two unreleased tracks. Pre-order/pre-save now.
warmduscher.co.uk | Twitter | Facebook | Instagram | Live Dates | theleaflabel.com/warmduscher
Bandcamp | Spotify | Apple Music
---
Julia Kent - Green and Grey (expanded)
Published 8 October 2019 by DM
New York-based cellist/composer Julia Kent's celebrated second album, Green and Grey (2011), is to be released on vinyl for the very first time for Record Store Day Black Friday 2019 which lands on November 29th. Across two discs, on green and grey coloured vinyl (naturally), this expanded edition features the preceding Last Day in July EP (2010) and two previously unreleased tracks. The gatefold sleeve features a new interpretation of the original artwork. There will be no pre-orders for this release, so please let your local independent record store/shop know you're interested so that they can order some copies in.
Get refamiliarised with the album now.
Julia will be taking a rare trip around the UK in November on a double bill with Erased Tapes saxophonist Daniel Thorne. Her performances feature an exclusive collaboration with acclaimed French video artist Antoine Schmitt. Get your tickets now.
Tue 12 Nov J2, Cambridge Junction, Cambridge
Wed 13 Nov Exeter Phoenix, Exeter
Thur 14 Nov St George's, Bristol
Fri 15 Nov Mirth, Marvel & Maud, London
Sat 16 Nov Fuse Arts Space, Bradford
Sun 17 Nov The Eagle, Salford
juliakent.com | Twitter | Facebook | Live Dates | theleaflabel.com/juliakent
Bandcamp | Spotify | Apple Music
---
Snapped Ankles - Rechargeable (The Utopia Strong Remix)
Published 10 October 2019 by DM
As the Snapped Ankles travelling circus winds its way somewhere between sold out shows in Birmingham and Sheffield, they've unleashed The Utopia Strong remix of 'Rechargeable'. We understand this is the first remix by six-time world snooker champion Steve Davis and his band of merry noise makers - Kavus Torabi (Gong/Cardiacs/Knifeworld/Guapo) and Michael J. York (Coil/Teleplasmiste/Guapo). They take the woodwose's ode to dancing until the sun comes up in a brilliant dark and disorientating direction. We've all been there.
If you wanted to catch the Snaps on their current UK tour, your only hope is Norwich or a woodwose disguise. Everything else is sold out.
snappedankles.com | Twitter | Facebook | Instagram | Live Dates | theleaflabel.com/snappedankles
Bandcamp | Spotify | Apple Music
---
Introducing Keeley Forsyth
Published 22 October 2019 by DM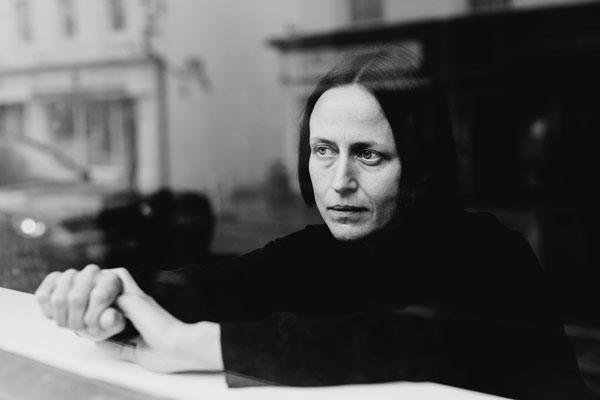 We're very pleased to welcome Keeley Forsyth to The Leaf Label. Her voice stopped us in our tracks when we first heard it, so we're delighted to finally share her music with you. Get acquainted with the devastating first single, 'Debris', taken from an album of the same name. It is accompanied by an evocative video directed by Maxine Peake.
Born and raised in Oldham, Forsyth first made her name as an actor, and while the creation of music has been a constant feature in her life, she's taken the long road to its release. Her debut album, with minimal piano and string arrangements by Leaf's Matthew Bourne, showcases that elemental voice and an outpouring of candid, haunting lyrics detailing the seismic ruptures which take place behind closed doors. "There was a lot going on in my life that was heavy and hard," she adds. "Songs were made under that moment."
Debris is released January 17th. Pre-order now on black vinyl, limited edition gold vinyl, CD and download.
Keeley will perform at a Matthew Bourne-curated Daylight Music session at the Union Chapel in London on Saturday November 30 (12pm start).
keeleyforsyth.com | Twitter | Facebook | Live Dates | theleaflabel.com/keeleyforsyth
Bandcamp | Spotify | Apple Music
---
Warmduscher - Burner (feat. Kool Keith)
Published 24 October 2019 by DM
Warmduscher and Kool Keith politely request that you call them on their burners.
'Burner' is the third track taken from Tainted Lunch, which arrives fully formed next week. Pre-order now.
Their tour starts in Leeds on October 31st. Expect tricked out mobility scooters and big riffing treats. Book now.
warmduscher.co.uk | Twitter | Facebook | Instagram | Live Dates | theleaflabel.com/warmduscher
Bandcamp | Spotify | Apple Music
---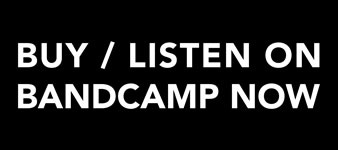 LATEST NEWS
ARCHIVED NEWS
2023 January
2022 December
2022 November
2022 October
2022 September
2022 August
2022 July
2022 May
2022 April
2022 March
2022 February
2022 January
2021 November
2021 October
2021 September
2021 July
2021 June
2021 May
2021 April
2021 March
2021 February
2021 January
2020 December
2020 November
2020 October
2020 September
2020 August
2020 July
2020 June
2020 May
2020 April
2020 March
2020 February
2020 January
2019 December
2019 November
2019 October
2019 September
2019 August
2019 July
2019 June
2019 May
2019 April
2019 March
2019 February
2019 January
2018 December
2018 November
2018 October
2018 September
2018 August
2018 July
2018 June
2018 May
2018 April
2018 March
2018 February
2018 January
2017 December
2017 November
2017 October
2017 September
2017 August
2017 July
2017 June
2017 May
2017 April
2017 March
2016 November
2016 October
2016 September
2016 August
2016 July
2016 June
2016 May
2016 April
2016 March
2016 February
2016 January
2015 December
2015 November
2015 October
2015 September
2015 August
2015 July
2015 June
2015 March
2015 February
2015 January
2014 December
2014 October
2014 September
2014 August
2014 July
2014 June
2014 May
2014 April
2014 March
2014 February
2014 January
2013 December
2013 November
2013 October
2013 September
2013 August
2013 July
2013 June
2013 May
2013 April
2013 March
2013 February
2013 January
2012 December
2012 November
2012 October
2012 September
2012 August
2012 July
2012 June
2012 May
2012 April
2012 March
2012 February
2012 January
2011 December
2011 November
2011 October
2011 September
2011 August
2011 June
2011 May
2011 April
2011 March
2011 February
2010 December
2010 November
2010 October
2010 September
2010 August
2010 July
2010 June
2010 May
2010 April
2010 March
2010 February
2010 January
2009 December
2009 November
2009 October
2009 September
2009 August
2009 July
2009 June
2009 May
2009 April
2009 March
2009 February
2009 January
2008 December
2008 November
2008 October
RSS
Subscribe to Blog as an RSS Feed.