Snapped Ankles - Stunning Luxury out now
Published 1 March 2019 by DM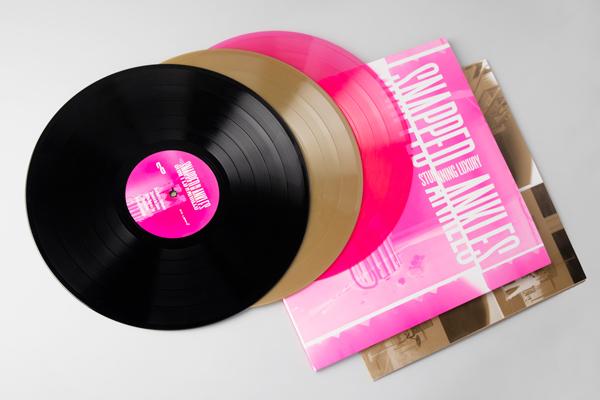 Stunning Luxury is available to the masses!
Snapped Ankles' second album is here. Bathe in its opulence.
"Snapped Ankles, the best live band in the world right now, return with an album full to bursting point with energy, playfulness and a guaranteed contender for album of the year" 9/10 The 405
"A stridently political album that loses neither its sense of humour nor its capacity for bangers" 4/5 The Skinny
"It's a danceable, destabilised stew of The Pop Group, Kraftwerk, Can and Liars" Uncut
"Sounds like Mark E Smith fronting a band of malfunctioning dial-up modems" Long Live Vinyl
It's been quite a week for the woodwose; playing a triumphant sold out show at Oslo in Hackney last night, their single 'Rechargeable' landing on the playlist at BBC 6 Music and the Dinked Edition gold vinyl and indie only pink vinyl versions of Stunning Luxury already becoming difficult to come by. Ask nicely at your local record shop. Bring them cake.
You can order Stunning Luxury on black vinyl LP+CD/CD/download on Bandcamp. You'll also find some fetching T-shirt bundles there.
It is available online in the usual places.
Snapped Ankles are on tour now, and have just announced a new London show at Village Underground on October 29th. Book now!
Tune into Marc Riley's 6 Music show on Wednesday evening (March 6th) for Snaps session action.
snappedankles.com | Twitter | Facebook | Instagram | Live Dates | theleaflabel.com/snappedankles
Bandcamp | Leaf Shop | Spotify | Apple Music
---
Warmduscher - SXSW
Published 6 March 2019 by THD
Look out Texas, Warmduscher are coming.
Wednesday 13 March 3:30PM, Back To Amy Exhibit, Holy Roller
Wednesday 13 March 12:30AM, Freakender Buckaroo Ball, Hotel Vegas Annex
Thursday 14 March 1AM Freakout Record, Javelina
The band's next London appearance is at Test Pressings Festival on 27 April.
warmduscher.co.uk | Twitter | Facebook | Instagram | Live Dates | theleaflabel.com/warmduscher
Bandcamp | Leaf Shop | Spotify | Apple Music
---
Laurence Pike - new album + single
Published 7 March 2019 by DM
Australian drum maestro, Laurence Pike, has announced his new album Holy Spring and shared first single 'Drum Chant'. It follows hot on the heels of his debut solo album, 2018's Distant Early Warning.
As a member of both Triosk and Szun Waves, Pike is woven into the fabric of Leaf, and this is a period of intense creative activity. "The aim for my solo work," he says, "has been to use technology to expand the sonic potential of the drum kit, without ever limiting the capacity for human expression." Thematically inspired by the pagan fertility myths of Stravinsky's Rite Of Spring, Pike developed and assembled the samples ("pieces of a puzzle," as he puts it) in a single month, and recorded the album live on kit and sampler, in one day.
Holy Spring is released May 17th. It is available to pre-order now on limited edition transparent blue vinyl, black vinyl, CD and download via Bandcamp.
Pike plays album release shows in Sydney, London and Brussels in May. All shows on our live page.
laurencepike.net | Facebook | Instagram | Live Dates | theleaflabel.com/laurencepike
Bandcamp | Spotify | Apple Music
---
Piano Day - Nightports w/Matthew Bourne / LWW
Published 29 March 2019 by THD
March 29th can only mean one thing…Brexit Piano Day! And boy do we have some pianos for you!
Have a go on not one, but two new Nightports w/Matthew Bourne tracks, and a brand new LWW piece. You'll find them all on our carefully curated Pianos of Leaf playlist, along with all your favourite Leaf piano standards.
lukewyland.com | Bandcamp | Spotify | Apple Music
nightports.com | Bandcamp | Spotify | Apple Music
---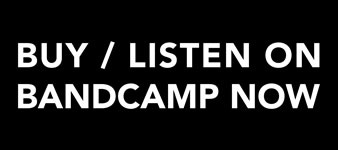 LATEST NEWS
ARCHIVED NEWS
2019 July
2019 June
2019 May
2019 April
2019 March
2019 February
2019 January
2018 December
2018 November
2018 October
2018 September
2018 August
2018 July
2018 June
2018 May
2018 April
2018 March
2018 February
2018 January
2017 December
2017 November
2017 October
2017 September
2017 August
2017 July
2017 June
2017 May
2017 April
2017 March
2016 November
2016 October
2016 September
2016 August
2016 July
2016 June
2016 May
2016 April
2016 March
2016 February
2016 January
2015 December
2015 November
2015 October
2015 September
2015 August
2015 July
2015 June
2015 March
2015 February
2015 January
2014 December
2014 October
2014 September
2014 August
2014 July
2014 June
2014 May
2014 April
2014 March
2014 February
2014 January
2013 December
2013 November
2013 October
2013 September
2013 August
2013 July
2013 June
2013 May
2013 April
2013 March
2013 February
2013 January
2012 December
2012 November
2012 October
2012 September
2012 August
2012 July
2012 June
2012 May
2012 April
2012 March
2012 February
2012 January
2011 December
2011 November
2011 October
2011 September
2011 August
2011 June
2011 May
2011 April
2011 March
2011 February
2010 December
2010 November
2010 October
2010 September
2010 August
2010 July
2010 June
2010 May
2010 April
2010 March
2010 February
2010 January
2009 December
2009 November
2009 October
2009 September
2009 August
2009 July
2009 June
2009 May
2009 April
2009 March
2009 February
2009 January
2008 December
2008 November
2008 October
RSS
Subscribe to Blog as an RSS Feed.