Jherek Bischoff at the BBC David Bowie Prom
Published 1 August 2016 by THD
Jherek Bischoff was among the artists who performed in last Friday's BBC David Bowie Prom at The Royal Albert Hall. The event, which also featured appearances by John Cale, Laura Mvula, Neil Hannon and others, was broadcast on BBC Four, Radio 3 and 6 Music, and is available to watch again on BBC iPlayer.
Jherek arranged four Bowie songs for the performance, including three taken from the Strung Out In Heaven tribute EP he released in February with Amanda Palmer and Anna Calvi. The trio of Palmer, Calvi and Bischoff performed an exceptional interpretation of 'Blackstar', which can be found just over an hour into the performance. Other highlights included a new arrangement of 'Lady Grinning Soul' with Anna Calvi, and an intimate version of 'Ashes to Ashes' performed by The Blue Nile's Paul Buchanan.
Jherek and Amanda appeared together with a string quartet for a breathtaking warm-up gig at a sold out Courtyard Theatre in Hoxton last Tuesday, which also featured the live debut of their new arrangement of Prince's 'Purple Rain'. The pair were joined by Palmer's husband Neil Gaiman and performed 'Space Oddity' on Jonathan Ross's BBC Radio 2 show last Thursday, along with an extensive interview about the Bowie Prom.
jherekbischoff.com
theleaflabel.com/jherekbischoff
@jherekbischoff
facebook.com/jherekbischoff
---
AIM Independent Music Awards 2016 nominations
Published 2 August 2016 by THD
The nominations for the AIM Independent Music Awards were revealed this evening at the House of Vans in South London. We are delighted to learn that Melt Yourself Down's Last Evenings On Earth has been shortlisted in the Best 'Difficult' Second Album category, while our monumental Leaf 20 box set has been selected under Special Catalogue Release Of The Year.
The awards ceremony takes place on September 6th at The Brewery in London. Team Leaf will be out in force.
meltyourselfdown.com
theleaflabel.com/meltyourselfdown
@meltyrselfdown
facebook.com/MeltYourselfDown
---
The Comet Is Coming - Mercury Music Prize
Published 4 August 2016 by DM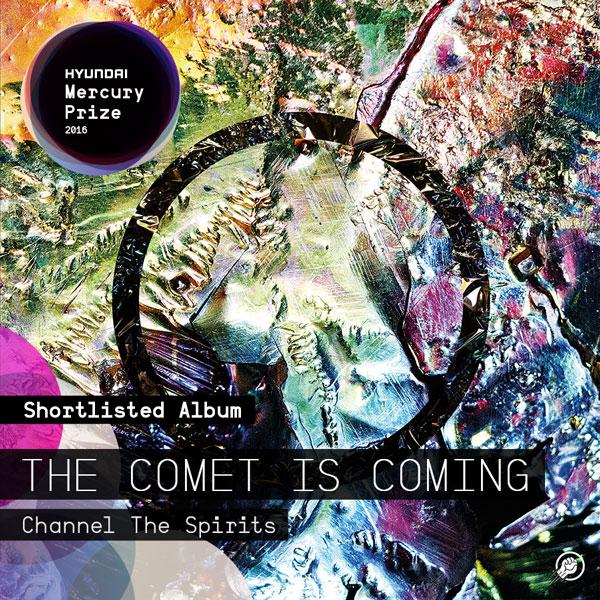 The Comet Is Coming! Great celebrations are afoot, for it has been declared that our brave sonic voyagers, Danalogue The Conqueror, Betamax Killer and King Shabaka are to represent planet Earth at the Mercury Music Prize 2016CE. Their prophetic document Channel The Spirits has been singled out for great praise by wise men and women the world over. Now is their time to spread the gospel to the very inner ring of our solar system.
We can't begin to explain how proud we are to have witnessed their miracles first hand, and watched their influence grow. This is only the start. The Comet Is Coming. There will come a time, when denial is no longer an option.
True believers spread the word.
thecometiscoming.co.uk
@cometcoming
facebook.com/thecometiscoming
instagram.com/cometcoming
theleaflabel.com/thecometiscoming
---
The Comet Is Coming - Special "Hyperdrive" edition
Published 18 August 2016 by THD
Headed straight for Mercury!
To celebrate The Comet Is Coming's ascension to the hallowed portals of the Mercury Prize, we will be releasing a special "Hyperdrive" edition of the shortlisted album, Channel The Spirits on September 30th. Pressed on high quality translucent blue and white splatter vinyl, there will be just 500 of these beauties available across the galaxy.
Pre-order it here to ensure your passage to safety and wild festivities.
While the initial black vinyl edition has now sold out, the album is still available on CD and digital formats.
The intergerlactic trio have announced a string of European dates, including a headline show at London's XOYO with support from Sarathy Korwar on November 15th. For full dates, see our live page.
thecometiscoming.co.uk
@cometcoming
facebook.com/thecometiscoming
instagram.com/cometcoming
theleaflabel.com/thecometiscoming
---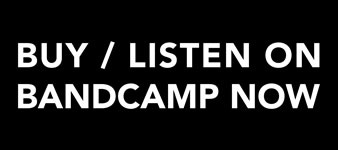 LATEST NEWS
ARCHIVED NEWS
2023 May
2023 April
2023 March
2023 February
2023 January
2022 December
2022 November
2022 October
2022 September
2022 August
2022 July
2022 May
2022 April
2022 March
2022 February
2022 January
2021 November
2021 October
2021 September
2021 July
2021 June
2021 May
2021 April
2021 March
2021 February
2021 January
2020 December
2020 November
2020 October
2020 September
2020 August
2020 July
2020 June
2020 May
2020 April
2020 March
2020 February
2020 January
2019 December
2019 November
2019 October
2019 September
2019 August
2019 July
2019 June
2019 May
2019 April
2019 March
2019 February
2019 January
2018 December
2018 November
2018 October
2018 September
2018 August
2018 July
2018 June
2018 May
2018 April
2018 March
2018 February
2018 January
2017 December
2017 November
2017 October
2017 September
2017 August
2017 July
2017 June
2017 May
2017 April
2017 March
2016 November
2016 October
2016 September
2016 August
2016 July
2016 June
2016 May
2016 April
2016 March
2016 February
2016 January
2015 December
2015 November
2015 October
2015 September
2015 August
2015 July
2015 June
2015 March
2015 February
2015 January
2014 December
2014 October
2014 September
2014 August
2014 July
2014 June
2014 May
2014 April
2014 March
2014 February
2014 January
2013 December
2013 November
2013 October
2013 September
2013 August
2013 July
2013 June
2013 May
2013 April
2013 March
2013 February
2013 January
2012 December
2012 November
2012 October
2012 September
2012 August
2012 July
2012 June
2012 May
2012 April
2012 March
2012 February
2012 January
2011 December
2011 November
2011 October
2011 September
2011 August
2011 June
2011 May
2011 April
2011 March
2011 February
2010 December
2010 November
2010 October
2010 September
2010 August
2010 July
2010 June
2010 May
2010 April
2010 March
2010 February
2010 January
2009 December
2009 November
2009 October
2009 September
2009 August
2009 July
2009 June
2009 May
2009 April
2009 March
2009 February
2009 January
2008 December
2008 November
2008 October
RSS
Subscribe to Blog as an RSS Feed.