Vote For A Hawk And A Hacksaw's Housle Film
Published 5 October 2009 by BWL
We recently brought you details of the short film Housle, which features the music of, and appearances by, A Hawk And A Hacksaw (read more here). New York-based online and on-air public media site Reel 13 has selected Housle, along with two other short films, for the shortlist to their weekly competition, the winner of which will be broadcast on PBS television in New York City this weekend. You can watch the film, and vote here:
http://www.thirteen.org/sites/reel13/category/vote
http://www.ahawkandahacksaw.co.uk
http://myspace.com/ahawkandahacksaw
---
Oh No Ono Sign To The Leaf Label
Published 6 October 2009 by BWL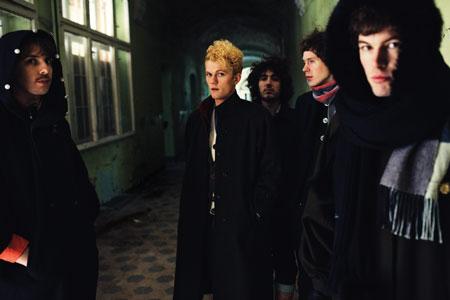 As one Danish band (Efterklang) leave us, we are delighted to welcome their fellow countrymen and psychedelic pop stars Oh No Ono through the revolving doors at Leaf Towers...
We'll be releasing their brilliant new album Eggs early next year, and you can find a taste of what to expect in the Adam Hashemi-directed (and Pitchfork-endorsed) video for 'Swim':
We'll be releasing the album everywhere except Denmark (where it's available through the shadowy 01-11700170 organisation and Morningside Records) and North & South America (where it will be released by Friendly Fire Recordings).
The band, formed in Aalborg in 2003, is comprised of Aske Zidore (guitar, vocals), Malthe Fischer (vocals, guitar), Nis Svoldgaard (bass, vocals), Nicolai Koch (keyboards) and Kristoffer Rom (drums). "We've been working on and dreaming about releasing our music worldwide for a long time and it is truly amazing finally being able to," Svoldgaard says. "We couldn't be happier about working with Leaf and Friendly Fire. They are both truly dedicated music lovers and it's a blessing to work with people who are in it exclusively for the music."
The band are currently touring their homeland and you can find the full list of dates here. We hope that the band will play a handful of shows around Europe before the year is out, with a full European tour in the spring.
http://ohnoono.com
http://www.myspace.com/ohnoono
http://theleaflabel.com/ohnoono
---
Nancy Elizabeth Live Session Online
Published 7 October 2009 by BWL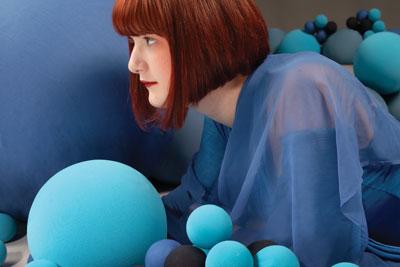 Nancy Elizabeth recorded a session for Dutch broadcaster VPRO while on tour in September. You can hear these beautiful renditions of tracks from just-released new album Wrought Iron here:
http://dwars.radio6.nl/2009/10/05/dwars-sessie-nancy-elizabeth
Meanwhile Nancy also recorded a session with BBC Introducing in Manchester at the weekend, which can be streamed from the following link until Sunday:
http://news.bbc.co.uk/local/manchester/hi/people_and_places/music/newsid_8290000/8290799.stm
http://www.nancyelizabeth.co.uk
http://www.myspace.com/nancyelizabethcunliffe
http://www.theleaflabel.com/nancyelizabeth
---
Essie Jain Reissues The Inbetween And Tours North America
Published 9 October 2009 by BWL
Essie Jain's second album, The Inbetween, was released outside of North America by Leaf at the end of 2008, with two new bonus tracks added. This Special Edition will be made available in North America on November 10. Find out more on the release page.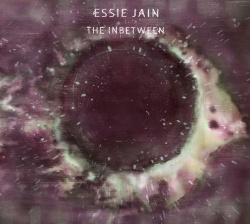 To promote the reissue, Essie is playing a handful of US shows:
Fri 6 Nov 2009: Rumba Cafe, Columbus, OH, USA
Sat 7 Nov 2009: Bishop Bar, Bloomington, IN, USA
Mon 9 Nov 2009: tba, Chicago, IL, USA
Sat 21 Nov 2009: 92Y Tribeca Cafe, New York City, NY, USA
http://www.myspace.com/essiejain
http://www.theleaflabel.com/essiejain
---
Wildbirds & Peacedrums Announce New European Shows
Published 16 October 2009 by BWL
Wildbirds & Peacedrums wrap up what has been a great year for them with a string of dates around Europe. Mariam and Andreas released their second album The Snake in May, and have spent 2009 touring extensively, not to mention collaborative efforts with Susanna & The Magical Orchestra (Mariam) and Fire! (Andreas). See blog here.
You can watch the video for recent single 'My Heart' here:
Tour dates in full:
Fri 20 Nov 2009 All About Freedom Festival, Stocznia Gdańska, Gdansk, POLAND
Sat 21 Nov 2009 Valoa Festival, YO-talo, Tampere, FINLAND
Tue 1 Dec 2009 Studio 672, Köln, GERMANY
Wed 2 Dec 2009 Bang Bang Club, Berlin, GERMANY
Thu 3 Dec 2009 Mantica Festival, Teatro Comandini, Cesena, ITALY
Fri 4 Dec 2009 Südpol, Luzern, SWITZERLAND
Sat 5 Dec 2009 Point Ephémère, Paris, FRANCE
Sun 6 Dec 2009 Rotonde, Botanique, Brussels, BELGIUM
Wed 16 Dec 2009 Babylon, Istanbul, TURKEY
http://www.myspace.com/wildbirdsandpeacedrums
http://www.theleaflabel.com/wildbirdsandpeacedrums
---
Efterklang Join 'Temporary Copenhagen' AV Project
Published 18 October 2009 by BWL
Efterklang have helped to produce and also star in the 'Temporary Copenhagen' project. Documented by French filmmaker Vincent Moon, who runs the ever expanding live session site La Blogothèque, the project involved nine Danish artists (including fellow Rumraket band Slaraffenland) who each perform one of their own songs, sequenced in a 30 minute session.
You can find out more, watch videos and download the audio here:
http://www.temporarycopenhagen.com
http://www.efterklang.net/home/
http://www.myspace.com/efterklang
http://theleaflabel.com/efterklang
---
Efterklang Announce Further European Shows
Published 19 October 2009 by BWL
Efterklang have added more shows to their European tour this autumn. The journey kicks off at the Barbican in London on 28 October, where the band 'Perform Parades' with The Britten Sinfonia. We announced previously that Norwegian collective Jaga Jazzist will be support at this show, but there is an extra treat for early birds. Brighton's Sons of Noel and Adrian will play in the foyer to the Barbican from 6.30pm, for free.
Efterklang's new album, Performing Parades, is released today. Recorded live with The Danish National Chamber Orchestra, it features Efterklang performing their acclaimed 2007 album Parades in full.
The album is available as limited edition deluxe gatefold DMM-cut double LP+DVD, plus limited edition CD+DVD and as an audio download. If you order the vinyl version of the album from our store, you can get a free mp3 or flac download of the album (just follow the instructions on the page). Click here to buy.
The album is also available from Amazon UK, Amazon US and iTunes UK and iTunes US, plus all the other usual outlets.
Here is the full list of shows:
Wed 28 Oct 2009 w/The Britten Sinfonia, Barbican Hall, London, UK (with Jaga Jazzist & Sons of Noel and Adrian)
Thu 29 Oct 2009 The Asylum, Birmingham, UK (with Nancy Elizabeth)
Fri 30 Oct 2009 Oran Moor, Glasgow, UK (with Nancy Elizabeth)
Sat 31 Oct 2009 The Deaf Institute, Manchester, UK
Sun 1 Nov 2009 Brainwash Festival, Stylus, Leeds, UK (with Nancy Elizabeth)
Mon 2 Nov 2009 The Concert Hall, Reading, UK (with Nancy Elizabeth)
Tue 3 Nov 2009 La Maroquinerie, Paris, FRANCE
Wed 4 Nov 2009 Tivoli, Utrecht, NETHERLANDS
Thu 5 Nov 2009 Paradiso, Amsterdam, NETHERLANDS
Fri 6 Nov 2009 de Nacthen, de Singel, Antwerp, BELGIUM
Sat 7 Nov 2009 L'Antipode, Rennes, FRANCE
Wed 11 Nov 2009 DOX CLUB, Copenhagen, DENMARK
Thu 12 Nov 2009 DOX CLUB, Copenhagen, DENMARK
Fri 13 Nov 2009 Musikhuset Århus, Århus, DENMARK
Sat 14 Nov 2009 Posten , Odense, DENMARK
Wed 18 Nov 2009 Festsaal Kreuzberg, Berlin, GERMANY
Thu 19 Nov 2009 Kulturbunker, Köln, GERMANY
Fri 20 Nov 2009 Bahnhof Langendreer, Bochum, GERMANY
Sat 21 Nov 2009 Junges Schauspiel, Hannover, GERMANY
Sun 22 Nov 2009 Glanz und Gloria, Osnabrueck, GERMANY
Tue 24 Nov 2009 Knust, Hamburg, GERMANY
Wed 25 Nov 2009 Ut Connewitz, Leipzig, GERMANY
Thu 26 Nov 2009 BeatPol, Dresden, GERMANY
Fri 27 Nov 2009 Kino, Ebensee, AUSTRIA
Sat 28 Nov 2009 Fluc Wanne, Vienna, AUSTRIA
Sun 29 Nov 2009 Indigo, Istanbul, TURKEY
Tue 1 Dec 2009 Rote Fabrik, Zurich, SWITZERLAND
Wed 2 Dec 2009 Casa 139, Milan, ITALY
Thu 3 Dec 2009 1. Stock, Basel, SWITZERLAND
Fri 4 Dec 2009 Flösserplatz, Aarau, SWITZERLAND
Sat 5 Dec 2009 Treibhaus , Luzern, SWITZERLAND
http://www.efterklang.net/home/
http://www.myspace.com/efterklang
http://theleaflabel.com/efterklang
---
Wildbirds & Peacedrums Drum Circle Film Online
Published 21 October 2009 by BWL
On June 5 this year, Wildbirds & Peacedrums played a special show at The Coronet in London with a 20 strong percussion ensemble. This performance was captured on film by Rockfeedback and is now online. You can go directly to their site by clicking on this link:
http://www.rockfeedback.com/wb&pd
http://www.myspace.com/wildbirdsandpeacedrums
http://www.theleaflabel.com/wildbirdsandpeacedrums
---
New Vladislav Delay Video
Published 27 October 2009 by BWL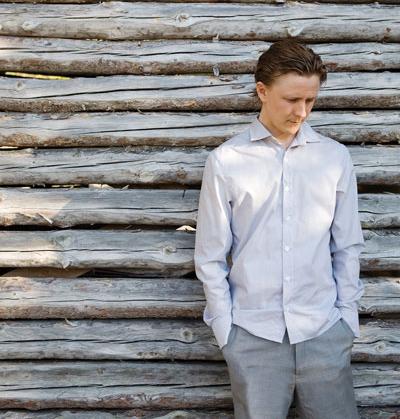 Vladislav Delay has released a new video for 'Toive', taken from the recent Tummaa album. The video is directed by Carolina Melis (who has previously made videos for labelmates Efterklang and Colleen) and Lorenzo Sportiello. The video is a journey into a spectacular miniature landscape, with crystals forming and transforming into new substances.
See the video here:

Sasu Ripatti will be in the UK for a rare Vladislav Delay appearance on November 12, at London's Union Chapel. Joined by Argentinian musician Lucio Capece (who also plays bass saxophone and clarinet on Tummaa), the show is co-headlined by British/Norwegian jazz outfit Food (Rune Grammofon). Eyebrow, comprised of Pete Judge (Get The Blessing) on trumpet and Paul Wigens (ex-Blurt) on drums, have now been confirmed as support for the show. FACT magazine are hosting a competition to win a pair of tickets to this show. To find out how to enter, click here.
More info on all Sasu's shows here:
http://www.vladislavdelay.com
http://www.myspace.com/vladislavdelaymusic
http://www.theleaflabel.com/vladislavdelay
---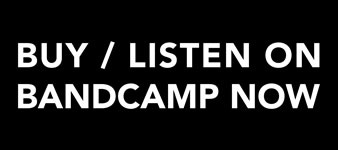 LATEST NEWS
ARCHIVED NEWS
2023 October
2023 August
2023 May
2023 April
2023 March
2023 February
2023 January
2022 December
2022 November
2022 October
2022 September
2022 August
2022 July
2022 May
2022 April
2022 March
2022 February
2022 January
2021 November
2021 October
2021 September
2021 July
2021 June
2021 May
2021 April
2021 March
2021 February
2021 January
2020 December
2020 November
2020 October
2020 September
2020 August
2020 July
2020 June
2020 May
2020 April
2020 March
2020 February
2020 January
2019 December
2019 November
2019 October
2019 September
2019 August
2019 July
2019 June
2019 May
2019 April
2019 March
2019 February
2019 January
2018 December
2018 November
2018 October
2018 September
2018 August
2018 July
2018 June
2018 May
2018 April
2018 March
2018 February
2018 January
2017 December
2017 November
2017 October
2017 September
2017 August
2017 July
2017 June
2017 May
2017 April
2017 March
2016 November
2016 October
2016 September
2016 August
2016 July
2016 June
2016 May
2016 April
2016 March
2016 February
2016 January
2015 December
2015 November
2015 October
2015 September
2015 August
2015 July
2015 June
2015 March
2015 February
2015 January
2014 December
2014 October
2014 September
2014 August
2014 July
2014 June
2014 May
2014 April
2014 March
2014 February
2014 January
2013 December
2013 November
2013 October
2013 September
2013 August
2013 July
2013 June
2013 May
2013 April
2013 March
2013 February
2013 January
2012 December
2012 November
2012 October
2012 September
2012 August
2012 July
2012 June
2012 May
2012 April
2012 March
2012 February
2012 January
2011 December
2011 November
2011 October
2011 September
2011 August
2011 June
2011 May
2011 April
2011 March
2011 February
2010 December
2010 November
2010 October
2010 September
2010 August
2010 July
2010 June
2010 May
2010 April
2010 March
2010 February
2010 January
2009 December
2009 November
2009 October
2009 September
2009 August
2009 July
2009 June
2009 May
2009 April
2009 March
2009 February
2009 January
2008 December
2008 November
2008 October
RSS
Subscribe to Blog as an RSS Feed.