Jherek Bischoff tours with Amanda Palmer and speaks to NPR
Published 10 April 2013 by BWL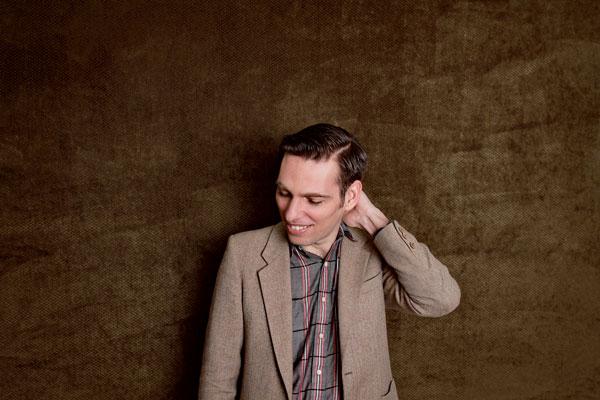 Jherek Bischoff rejoins Amanda Palmer's band, The Grand Theft Orchestra, this summer where he will also be main support as they work their way across Europe and Australasia. All the dates where Jherek is supporting can be found on our live page and you can see Amanda's full tour, including festival dates, on her website.
Last night esteemed US public radio channel NPR broadcast a half hour interview with Bischoff on its Fresh Air programme. You can listen to the show here.
jherekbischoff.com
theleaflabel.com/jherekbischoff
@jherekbischoff
facebook.com/jherekbischoff
---
Nancy Elizabeth album pre-order and shows
Published 11 April 2013 by BWL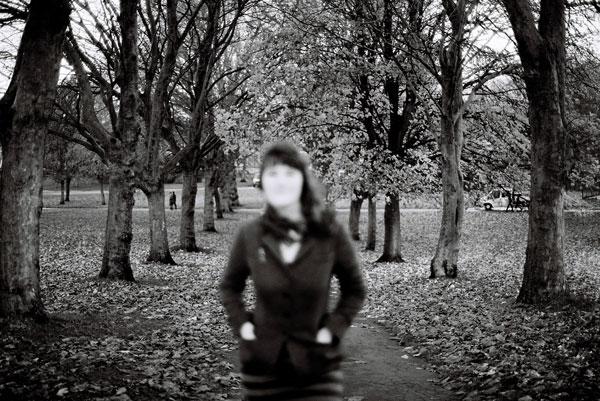 Nancy Elizabeth's wonderful new album Dancing, is now available for pre-order on her Bandcamp page, and also in our shop. The album, which features artwork designed by Nancy herself, will be available on CD, vinyl and download, as well as an exclusive bundle with a fetching Dancing canvas bag. The album will be released on May 20.
You can download the first single, 'The Last Battle' for free, as well as another track that Nancy has made available, 'Heart'.
Nancy kicked off the album with a sold-out show at the Vortex in London at the end of March, and a UK tour for June has just been announced. See our live page for details.
nancyelizabeth.co.uk
theleaflabel.com/nancyelizabeth
@nancynancybeep
facebook.com/nancybeep
---
Julia Kent releases new video and European tour dates
Published 12 April 2013 by BWL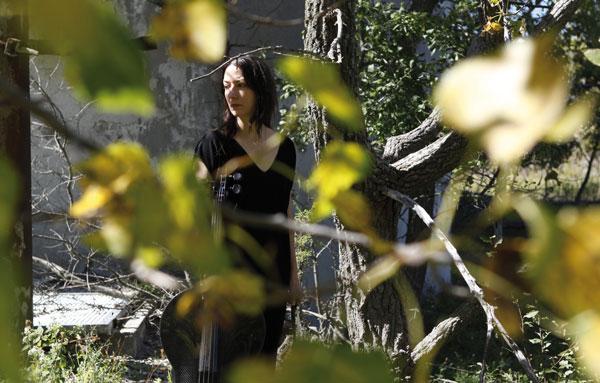 A mesmerising video for 'Transportation' from Julia Kent's Character has been made by Jacopo Barbaccia of Riga. The clip perfectly fits Julia's music, playing with light and shade to stunning effect. You can watch the video below or via the premiere over at Dummy.
Julia is touring in Italy later this month and has recently confirmed more European dates this spring. There are due to be further shows added, so keep up to date via our live page.
In other news Julia has composed an original score for Teeshare, an organisation that pair art and t-shirts donating part of their proceeds to charity. Watch a video and find out more here.
juliakent.com
theleaflabel.com/juliakent
@juliakent
facebook.com/juliakent.music
---
Melt Yourself Down release new video, 12 inch
Published 15 April 2013 by BWL
Melt Yourself Down have just announced their new single 'Release!', out on May 13. Like its predecessor 'Fix My Life', 'Release!' will be available as a strictly limited 12" (500 copies for the world) and download which you can pre-order now from our shop, or directly from the band. The single is backed by a gyrating 11-minute remix of 'Fix My Life' by The Subliminal Kid (aka Roll The Dice's Peder Mannerfelt).
If you've seen the video for the previous single you'll have some idea what to expect from the new clip for 'Release!'. Also directed by Morgan Beringer, the video is a kaleidoscopic whirlpool:
MYD are touring the UK in June and you can find all the new dates on our live page. Those in the south-east don't need to wait so long with two shows happening before the end of April.
meltyourselfdown.com
theleaflabel.com/meltyourselfdown
@meltyrselfdown
facebook.com/MeltYourselfDown
---
Melt Yourself Down BBC 6 Music session, new shows
Published 25 April 2013 by BWL
Melt Yourself Down will perform live in the studio on Lauren Laverne's BBC Radio 6 Music show next Thursday (May 2). Lauren's been a massive supporter of the band from the start, and we're delighted she's booked them for the show. You can listen to the session live, and on iPlayer.
MYD have also announced two new shows: a London headline show at Electrowerkz in Islington as part of their June tour, and an appearance at Festival Number 6 in Portmeirion in September. Find all their upcoming shows including the one-off gig in Guildford next Monday on our live page.
meltyourselfdown.com
theleaflabel.com/meltyourselfdown
@meltyrselfdown
facebook.com/MeltYourselfDown
---
Caribou - Up In Flames reissue - the fallout...
Published 26 April 2013 by TM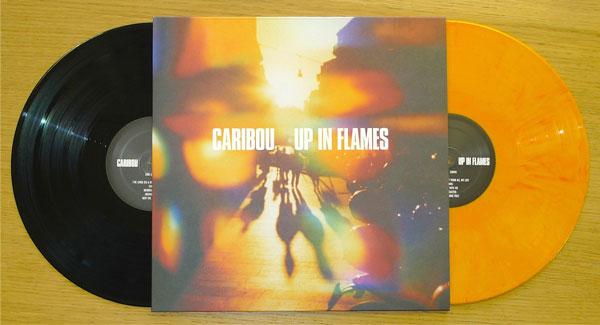 It's been brought to our attention that a number of black vinyl copies of Caribou's Up In Flames were erroneously shipped out to UK shops for Record Store Day last weekend, instead of the promised flamed red vinyl LPs (which are actually more flamed orange if truth be told, but that's another story!).
If you purchased a black vinyl copy in error and would like to exchange it for a red copy, please return it as soon as possible to the store from which you purchased it (with your receipt), and they will be able to order you a replacement copy through our UK distributor, SRD. Please note that we can only accept returned copies in mint, unplayed condition, although it's OK if the shrinkwrap has been unsealed.
We can't guarantee that the remaining red vinyl copies will be around for very long, so you are advised to make the exchange as soon as you can.
It seems there was some confusion about which version of the record customers were buying on Saturday. If you haven't opened your LP, the only way to distinguish between the two versions is by the different stickers attached to the covers.
The black vinyl sticker states:
CARIBOU UP IN FLAMES
Dan Snaith's breakthrough second album, originally released as Manitoba in 2003. Out of print for years, the LP is now available for the first time under the Caribou name, to celebrate the 10th anniversary of its original release. Includes CD of the album.
The red vinyl version states:
CARIBOU UP IN FLAMES
Dan Snaith's breakthrough second album, originally released as Manitoba in 2003. Out of print for years, the LP is now available for the first time under the Caribou name, to celebrate the 10th anniversary of its original release. Strict limited edition of 600 copies on red flamed vinyl for Record Store Day 2013. Also includes CD of the album.
Apologies for any inconvenience caused, we hope you are united with your red vinyl soon!
caribou.fm
@caribouband
facebook.com/caribouband
---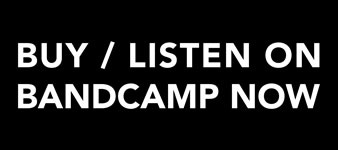 LATEST NEWS
ARCHIVED NEWS
2023 October
2023 August
2023 May
2023 April
2023 March
2023 February
2023 January
2022 December
2022 November
2022 October
2022 September
2022 August
2022 July
2022 May
2022 April
2022 March
2022 February
2022 January
2021 November
2021 October
2021 September
2021 July
2021 June
2021 May
2021 April
2021 March
2021 February
2021 January
2020 December
2020 November
2020 October
2020 September
2020 August
2020 July
2020 June
2020 May
2020 April
2020 March
2020 February
2020 January
2019 December
2019 November
2019 October
2019 September
2019 August
2019 July
2019 June
2019 May
2019 April
2019 March
2019 February
2019 January
2018 December
2018 November
2018 October
2018 September
2018 August
2018 July
2018 June
2018 May
2018 April
2018 March
2018 February
2018 January
2017 December
2017 November
2017 October
2017 September
2017 August
2017 July
2017 June
2017 May
2017 April
2017 March
2016 November
2016 October
2016 September
2016 August
2016 July
2016 June
2016 May
2016 April
2016 March
2016 February
2016 January
2015 December
2015 November
2015 October
2015 September
2015 August
2015 July
2015 June
2015 March
2015 February
2015 January
2014 December
2014 October
2014 September
2014 August
2014 July
2014 June
2014 May
2014 April
2014 March
2014 February
2014 January
2013 December
2013 November
2013 October
2013 September
2013 August
2013 July
2013 June
2013 May
2013 April
2013 March
2013 February
2013 January
2012 December
2012 November
2012 October
2012 September
2012 August
2012 July
2012 June
2012 May
2012 April
2012 March
2012 February
2012 January
2011 December
2011 November
2011 October
2011 September
2011 August
2011 June
2011 May
2011 April
2011 March
2011 February
2010 December
2010 November
2010 October
2010 September
2010 August
2010 July
2010 June
2010 May
2010 April
2010 March
2010 February
2010 January
2009 December
2009 November
2009 October
2009 September
2009 August
2009 July
2009 June
2009 May
2009 April
2009 March
2009 February
2009 January
2008 December
2008 November
2008 October
RSS
Subscribe to Blog as an RSS Feed.