Seb Rochford teams up with Spoek Mathambo & Jaelee Small
Published 4 December 2012 by BWL
The penultimate single in Sebastian Rochford's Days And Nights At The Takeaway series is already upon us. This month he's recruited the acclaimed South African singer and producer Spoek Mathambo and London-based vocalist Jaelee Small. Seb met Spoek on the recent Africa Express train tour of the UK, on which they performed together.
There's no doubt 'Time Wave Zero', premiered on okayafrica last week, is one of the best yet, taking the Takeaway off on yet another exhilarating tangent.
Remixer San Gabriel is Los Angeles psychonaut Butchy Fuego (ex-Pit er Pat member who has also worked with Boredoms, M.I.A. and Neutral Milk Hotel). Here he delivers a characteristically dayglo remix of the track that relocates it firmly on the dancefloor.
Stream and purchase the tracks on the Takeaway Bandcamp page.
@atthetakeaway
facebook.com/thetakeaway
thetakeaway.net
theleaflabel.com/thetakeaway
---
Efterklang One-Sided LP - available for download at last!
Published 5 December 2012 by BWL
In 2006, Burnt Toast Vinyl made available a three track Efterklang release, part of a series of one-sided LPs.
Since then, One-Sided LP has only ever been available on vinyl, but we've now decided to release it as a download too. We'll be making the release available through iTunes, etc in January, but for now, you can find it exclusively in our shop as mp3s or wavs.
One song on the record, 'Tu Es Mon Image', features the prolific Danish singer Martin Hall, and was originally available on his 2006 album Facsimile. It's accompanied by two exclusive tracks, which feature contributions by Edda Rún Ólafsdóttir and Hildur Àrsælsdóttir of Amiina.
You may be interested to know that the vinyl LP is still available to purchase direct from Burnt Toast.
In case you haven't heard it yet, we highly recommend Efterklang's latest album, Piramida, one of the few long players from 2012 that we all like!
@efterklang
facebook.com/pages/Efterklang/36831868666
efterklang.net
theleaflabel.com/efterklang
---
Support announced for Polar Bear London show + Seb Rochford mixtape
Published 6 December 2012 by BWL
On December 15 Polar Bear will play their first official London show in over a year at Rich Mix. The band will perform a set of new material that will appear on their fifth album, due for release in 2013. Reports from their recent shows in Gateshead and Bristol suggest we're in for a treat!
We can now announce that support for Polar Bear will come from the LV chaps in their new guise as Swami Million. Tickets are selling fast so buy now to avoid disappointment.
Last week Seb took control of the Clash DJ mix and delivered a very diverse fifty minutes of music featuring everything from hip hop and grime to shoegaze and jazz.
@polarbear_uk
facebook.com/sebastianrochford
polarbearmusic.com
theleaflabel.com/polarbear
---
Jherek Bischoff records session for KEXP
Published 11 December 2012 by BWL
Jherek Bischoff rounded of a jam-packed year with a headline show in his hometown of Seattle last weekend, with a fabulous array of guests. Mirah, Soko and Zac Pennington were in town for the show (all of whom featured on Bischoff's Composed album) as well as special guests Zola Jesus and Jason Webley.
On the eve of the event, Jherek recorded a session with members of his band at Seattle's KEXP station, including three songs from Composed and a new piece. You can watch the full session below.
jherekbischoff.com
theleaflabel.com/jherekbischoff
@jherekbischoff
facebook.com/jherekbischoff
---
volcano! record Daytrotter session
Published 12 December 2012 by BWL
Chicago trio volcano! have recorded a session for influential US music site Daytrotter. The session is available to stream and download now, although you will need to sign up for a trial membership, at least, to hear it. We definitely recommend this as they've produced immaculate renditions of tracks from this year's Piñata album.
You can find out more here.
volcanoisaband.com
theleaflabel.com/volcano
@volcanoband
facebook.com/volcanoband
---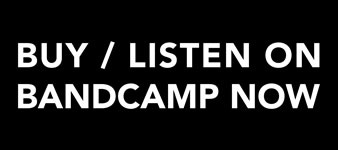 LATEST NEWS
ARCHIVED NEWS
2023 August
2023 May
2023 April
2023 March
2023 February
2023 January
2022 December
2022 November
2022 October
2022 September
2022 August
2022 July
2022 May
2022 April
2022 March
2022 February
2022 January
2021 November
2021 October
2021 September
2021 July
2021 June
2021 May
2021 April
2021 March
2021 February
2021 January
2020 December
2020 November
2020 October
2020 September
2020 August
2020 July
2020 June
2020 May
2020 April
2020 March
2020 February
2020 January
2019 December
2019 November
2019 October
2019 September
2019 August
2019 July
2019 June
2019 May
2019 April
2019 March
2019 February
2019 January
2018 December
2018 November
2018 October
2018 September
2018 August
2018 July
2018 June
2018 May
2018 April
2018 March
2018 February
2018 January
2017 December
2017 November
2017 October
2017 September
2017 August
2017 July
2017 June
2017 May
2017 April
2017 March
2016 November
2016 October
2016 September
2016 August
2016 July
2016 June
2016 May
2016 April
2016 March
2016 February
2016 January
2015 December
2015 November
2015 October
2015 September
2015 August
2015 July
2015 June
2015 March
2015 February
2015 January
2014 December
2014 October
2014 September
2014 August
2014 July
2014 June
2014 May
2014 April
2014 March
2014 February
2014 January
2013 December
2013 November
2013 October
2013 September
2013 August
2013 July
2013 June
2013 May
2013 April
2013 March
2013 February
2013 January
2012 December
2012 November
2012 October
2012 September
2012 August
2012 July
2012 June
2012 May
2012 April
2012 March
2012 February
2012 January
2011 December
2011 November
2011 October
2011 September
2011 August
2011 June
2011 May
2011 April
2011 March
2011 February
2010 December
2010 November
2010 October
2010 September
2010 August
2010 July
2010 June
2010 May
2010 April
2010 March
2010 February
2010 January
2009 December
2009 November
2009 October
2009 September
2009 August
2009 July
2009 June
2009 May
2009 April
2009 March
2009 February
2009 January
2008 December
2008 November
2008 October
RSS
Subscribe to Blog as an RSS Feed.