Watch Melt Yourself Down on Later…, listen to Xfm session track
Published 5 June 2013 by BWL
Melt Yourself Down made an explosive appearance on Later… with Jools Holland at the end of May, and you can watch their performance of 'We Are Enough' below:
(or here if you're not able to view the embedded video above)
MYD also recorded a session for John Kennedy's influential Xfm X-posure show, broadcast on May 23rd. You can hear 'Fix My Life' on SoundCloud now:
CDs of the band's debut album will be shipping out this week, with vinyl to follow next week, just ahead of MYD's UK tour. You can order the album and find all the tour dates on their brand new website now.
meltyourselfdown.com
theleaflabel.com/meltyourselfdown
@meltyrselfdown
facebook.com/MeltYourselfDown
---
Watch Nancy Elizabeth's TEDx performance
Published 10 June 2013 by BWL
Back in March, Nancy Elizabeth was invited to speak and perform as part of a TEDx University of Manchester event at Manchester Museum. You can watch Nancy in action here:
The second single to be taken from Nancy's Dancing, 'Simon Says Dance', is released digitally next week and she's giving away an edit of the Science Girl remix via Bandcamp.
Nancy's UK tour also begins next week, full details on our live page.
nancyelizabeth.co.uk
theleaflabel.com/nancyelizabeth
@nancynancybeep
facebook.com/nancybeep
---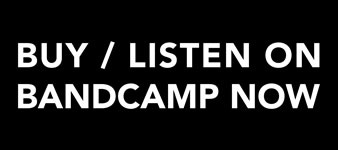 LATEST NEWS
ARCHIVED NEWS
2013 December
2013 November
2013 October
2013 September
2013 August
2013 July
2013 June
2013 May
2013 April
2013 March
2013 February
2013 January
2012 December
2012 November
2012 October
2012 September
2012 August
2012 July
2012 June
2012 May
2012 April
2012 March
2012 February
2012 January
2011 December
2011 November
2011 October
2011 September
2011 August
2011 June
2011 May
2011 April
2011 March
2011 February
2010 December
2010 November
2010 October
2010 September
2010 August
2010 July
2010 June
2010 May
2010 April
2010 March
2010 February
2010 January
2009 December
2009 November
2009 October
2009 September
2009 August
2009 July
2009 June
2009 May
2009 April
2009 March
2009 February
2009 January
2008 December
2008 November
2008 October
RSS
Subscribe to Blog as an RSS Feed.