Roll The Dice Debut Album For Sale, Live Recording, Mixes
Published 4 October 2011 by BWL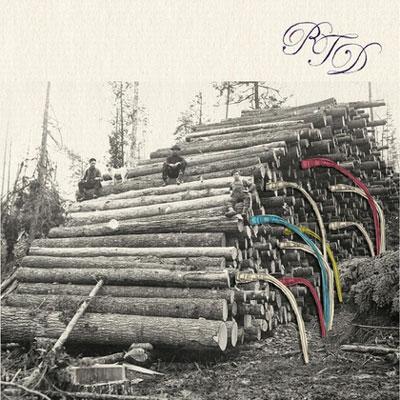 Roll The Dice's self-titled debut album was released on Digitalis Recordings at the beginning of 2010 and we've managed to get hold of a few CD copies to sell in our shop (the vinyl is long gone, and something of a collector's item already). The limited edition release can be purchased here.
The duo made their UK debut last month at Café Oto and the lovely people at Dummy recorded the show. You can listen to three of the tracks tracks here. All of RTD's shows are listed below, with more to follow soon.
Meanwhile, the Swedes have been busy putting together some mixes, the first of which was for BBC 6 Music's Tom Ravenscroft. It was aired on his show at the end of September. Following a live theme, the cracking (though brief!) mix can be streamed below:
BBC 6 Music - Tom Ravenscroft mix by Roll the Dice
A second playlist comes courtesy of RBMA Radio's Headphone Highlights programme, for which Peder and Malcolm chose 15 tracks (with commentary). This one definitely comes with Leaf's nod of approval! Stream it here.
Roll The Dice live:
Sat 15 Oct 2011 Debaser Slussen, Stockholm, SWEDEN
Thu 27 Oct 2011 Kantine Am Berghain, Berlin, GERMANY
Fri 25 Nov 2011 Le Guess Who? Festival, Utrecht, NETHERLANDS
rollthedicesthlm.com
twitter.com/RollTheDiceStm
---
Leaf Mixtape For Jumbo 40th
Published 21 October 2011 by BWL
2011 is the 40th anniversary of our favourite local record store, Jumbo Records, which is quite an achievement. The Leeds-based shop asked us to compile a Leaf mixtape, which Tony put together this week, and we've lovingly hand-packaged the lot: 50 individually numbered CDRs that won't be available anywhere else. The mix takes in tracks from the last 13 years, going back as far as Susumu Yokota's first release on the label, and brings us right up to date with exclusive tracks from 2012 releases by Matthew Bourne, volcano! and another artist that we haven't even announced we're working with yet (and we're not going to tell you now!).
You will be able to get your hands on one of the CDs by popping into the shop on Saturday 22 October, or alternatively, a few will be made available through their website on Saturday morning. Don't sleep on this - they will be gone in the blink of an eye!
There will plenty more going on instore including live sessions with the likes of Corinne Bailey Rae, and a special anniversary beer! Find out more here.
---
Roll The Dice Announce New Shows, Compile Mixtape & Live Videos
Published 26 October 2011 by BWL
Roll The Dice have compiled another blinding mixtape, this time for the blog mnml ssgs, again featuring music from across the spectrum. You can find out more about it by clicking here.
The duo have announced a handful of new shows next month including London and Paris. The former's line up includes The Haxan Cloak plus very special guests (tba very soon!), whilst the latter has Anika on the bill too. Berliners need not wait as Peder and Malcolm play Kantine Am Berghain on Thursday (October 27), full details of all the shows on our live page.
Here's what to expect of RTD's live show, well if the lights are dimmed to the max and the sound gets distorted! This is one of three live videos taken at last month's show in the duo's hometown of Stockholm. You can see all of them on youtube or vimeo (from next week!):
@RollTheDiceStm
rollthedicesthlm.com
---
Efterklang Release 'An Island' DVD
Published 27 October 2011 by BWL
Efterklang's feature length film 'An Island - a film by Vincent Moon and Efterklang' is available to buy now as a beautifully packaged DVD box set. As well as the main feature, which shows the band plus over 200 local musicians recreate music from the Danish collective's back catalogue, it includes nearly an hour of bonus material and a live EP, Live At Roskilde Festival 2010. So, basically what we are saying is go buy it! This initial run of deluxe packages is limited to 5000 copies, so get on the case now! If you're more of a digital consumer, you can also buy An Island as a download.
Find out more here:
anisland.cc/home
---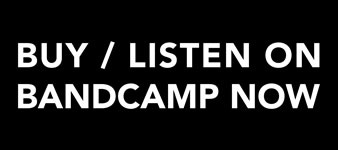 LATEST NEWS
ARCHIVED NEWS
2023 May
2023 April
2023 March
2023 February
2023 January
2022 December
2022 November
2022 October
2022 September
2022 August
2022 July
2022 May
2022 April
2022 March
2022 February
2022 January
2021 November
2021 October
2021 September
2021 July
2021 June
2021 May
2021 April
2021 March
2021 February
2021 January
2020 December
2020 November
2020 October
2020 September
2020 August
2020 July
2020 June
2020 May
2020 April
2020 March
2020 February
2020 January
2019 December
2019 November
2019 October
2019 September
2019 August
2019 July
2019 June
2019 May
2019 April
2019 March
2019 February
2019 January
2018 December
2018 November
2018 October
2018 September
2018 August
2018 July
2018 June
2018 May
2018 April
2018 March
2018 February
2018 January
2017 December
2017 November
2017 October
2017 September
2017 August
2017 July
2017 June
2017 May
2017 April
2017 March
2016 November
2016 October
2016 September
2016 August
2016 July
2016 June
2016 May
2016 April
2016 March
2016 February
2016 January
2015 December
2015 November
2015 October
2015 September
2015 August
2015 July
2015 June
2015 March
2015 February
2015 January
2014 December
2014 October
2014 September
2014 August
2014 July
2014 June
2014 May
2014 April
2014 March
2014 February
2014 January
2013 December
2013 November
2013 October
2013 September
2013 August
2013 July
2013 June
2013 May
2013 April
2013 March
2013 February
2013 January
2012 December
2012 November
2012 October
2012 September
2012 August
2012 July
2012 June
2012 May
2012 April
2012 March
2012 February
2012 January
2011 December
2011 November
2011 October
2011 September
2011 August
2011 June
2011 May
2011 April
2011 March
2011 February
2010 December
2010 November
2010 October
2010 September
2010 August
2010 July
2010 June
2010 May
2010 April
2010 March
2010 February
2010 January
2009 December
2009 November
2009 October
2009 September
2009 August
2009 July
2009 June
2009 May
2009 April
2009 March
2009 February
2009 January
2008 December
2008 November
2008 October
RSS
Subscribe to Blog as an RSS Feed.