Wildbirds & Peacedrums Play UK Shows and Reschedule European Tour
Published 12 May 2010 by BWL
Wildbirds & Peacedrums play two very special shows in the UK this weekend, at the Pavement-curated ATP on Friday, followed by Bishopsgate Institute in London on Saturday. The duo will be joined by a 12-strong Swedish choir for the shows, in which they will premiere songs from their forthcoming album, Rivers.
The remainder of their European tour has been rescheduled to October to coincide with the release of the new album. Tickets for the rearranged shows remain valid. The band have also announced three new shows, in France and Norway. All the new dates can be seen below.
Rivers compiles the 10 tracks from two limited edition vinyl only EPs which are released in May and June. The first, Retina, is out on May 24 and should be on sale at the UK gigs. You can pre-order both Retina and its partner, Iris (June 21), from our store now.
WILDBIRDS & PEACEDRUMS WITH VOICES:
UK SHOWS
Friday 14 May - All Tomorrow's Parties, Minehead, UK
Saturday 15 May - Bishopsgate Institute, London, UK
NEW DATES
Saturday 12 June - Les 3 Elephants Festival, Laval, France
Sunday 4 July - Les Eurockéennes Festival, Belfort, France
Wednesday 8 September - Numusic Festival, Stavanger, Norway
RESCHEDULED DATES
Saturday 2 October - Blå, Oslo, Norway
Monday 4 October - Södra Teatern, Stockholm, Sweden
Tuesday 5 October - Stenhammarsalen , Göteborg, Sweden
Wednesday 6 October - Babel, Malmö, Sweden
Sunday 10 October - Dampfzentrale, Bern, Sweden
Monday 11 October - Café De La Danse, Paris, France
Thursday 14 October - Jazzhouse, Copenhagen, Denmark
http://myspace.com/wildbirdsandpeacedrums
http://twitter.com/wbpd
http://theleaflabel.com/wildbirdsandpeacedrums
---
Wildbirds & Peacedrums Unveil New Video
Published 13 May 2010 by BWL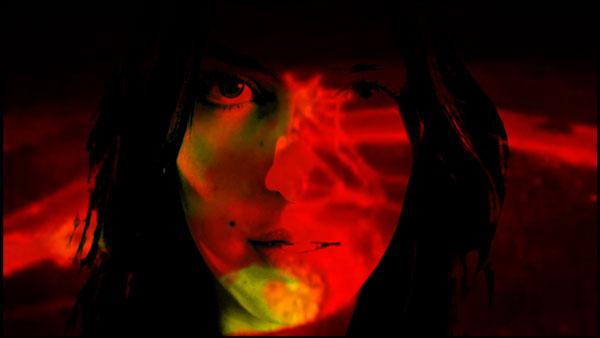 Wildbirds & Peacedrums have unleashed the video for 'Bleed Like There Was No Other Flood', the opening track from the forthcoming Retina EP (out May 24), and it's a cracker! The video is directed by fellow Swede Patrik Instedt and follows the theme of water central to Retina and its cousin, Iris, which is released in June. Much of the footage was filmed in Iceland, where both EPs were recorded, pre-volcanoes!
http://myspace.com/wildbirdsandpeacedrums
http://twitter.com/wbpd
http://theleaflabel.com/wildbirdsandpeacedrums
---
Win Tickets To See Oh No Ono In London Next Monday!
Published 14 May 2010 by BWL
Oh No Ono headline at The Luminaire in London on Monday night (with support from their Danish compatriots Thulebasen) and we have a pair of tickets to give away to a lucky reader! We are not even going to pose a stupid question, all you need to do is email us with your name and contact number here. Simples. **COMPETITION NOW CLOSED**
The Danish band's Internet Warrior EP is available to download from Monday too. Order it here.
If you can't make that show, you can see the band's full listings on our live page. Over and out.
---
Polar Bear's Seb Rochford In Session On Late Junction
Published 19 May 2010 by BWL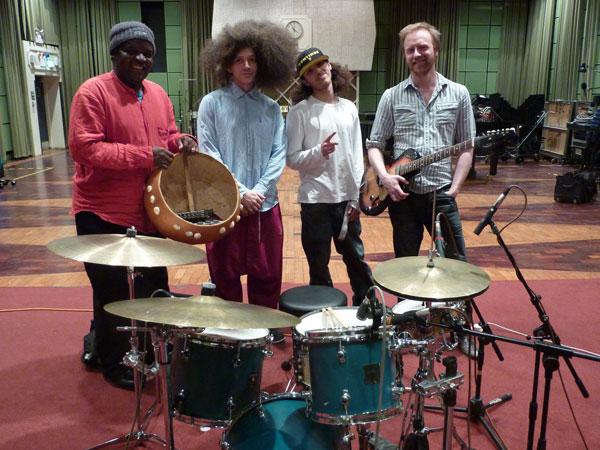 Polar Bear's Seb Rochford has recorded a session for BBC Radio 3's Late Junction show with Chartwell Dutiro (mbira/vocals), Leo Abrahams (guitar) and rapper/vocalist Jyager. The session is part of a series of collaborations commissioned by Late Junction, which previously paired up Wildbirds & Peacedrums and Micachu.
The recordings will be broadcast tomorrow (Thursday 20 May) from 11.15pm. As per usual, the programme will be on the iPlayer for a week. Find out more here.
The session will also be available in the form of a podcast from here.
http://polarbearmusic.com
http://myspace.com/sebastianrochford
http://twitter.com/polarbearseb
http://theleaflabel.com/polarbear
---
A Hawk And A Hacksaw Announce Summer Appearances
Published 20 May 2010 by BWL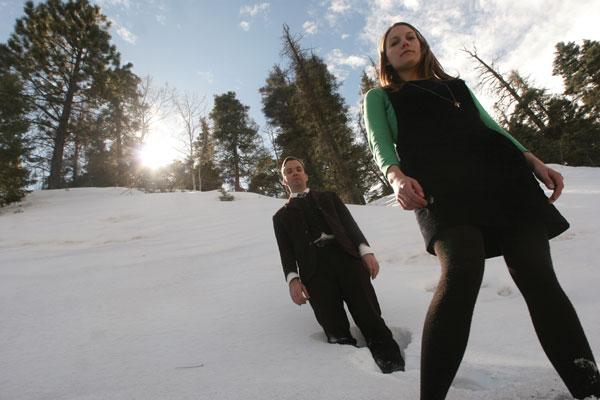 A Hawk And A Hacksaw have announced a European tour this summer. The band will consist of the core duo of Jeremy Barnes (accordion, percussion, vocals) and Heather Trost (violin, Stroh violin) with the addition of regular collaborator Sam Johnson (trumpet), and newcomer Issa Malluf (dumbek/riq).
The band will be roadtesting new material from their forthcoming fifth album, which is pencilled for release in the autumn. The tour takes in Standon Calling and Klangbad festivals as well as an intimate London show at Café Oto on August 3, with support coming from The Family Elan.
Here are all the dates:
Thursday 15 July - Chelsea, Vienna, AUSTRIA
Friday 16 July - SomlóHangja Fesztivál, Somló, HUNGARY
Saturday 17 July - Colours Of Ostrava Festival, Ostrava, CZECH REPUBLIC
Tuesday 20 July - Dirty Deal Cafe, Riga, LATVIA
Wednesday 21 July - Stroomi Beach Youth Centre, Tallinn, ESTONIA
Thursday 22 July - YK, Helsinki, FINLAND
Saturday 24 July - Gagnef X, Gagnef, SWEDEN
Sunday 25 July - Husets Teater, Copenhagen, DENMARK
Tuesday 27 July - Piazza Municipio, Terracina, ITALY
Wednesday 28 July - Beat Cafe, Vasto, ITALY
Thursday 29 July - Mole Vanvitelliana, Ancona, ITALY
Friday 30 July - Hana-Bi, Ravenna, ITALY
Saturday 31 July - Piazza, Ovaro, ITALY
Monday 2 August - Soundlabs Festival, Pescara, ITALY
Tuesday 3 August - Café Oto, London, UK
Wednesday 4 August - Kazimier, Liverpool, UK
Thursday 5 August - The Harley, Sheffield, UK
Friday 6 August - Standon Calling, Standon, UK
Saturday 7 August - OFF Festival, Katowice, POLAND
Sunday 8 August - Klangbad Festival, Scheer, GERMANY
http://ahawkandahacksaw.co.uk
http://myspace.com/ahawkandahacksaw
http://theleaflabel.com/ahawkandahacksaw
---
Efterklang To Perform Parades Twice This Summer
Published 21 May 2010 by BWL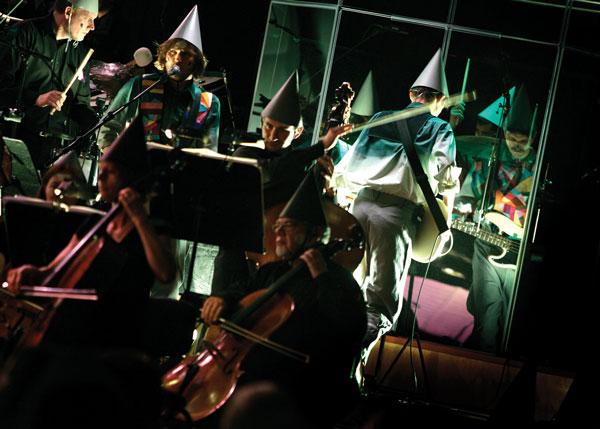 Efterklang's Performing Parades project returns for two very special performances this summer. First up, on June 19, is a performance with Metropole Orkest at the Holland Festival in Amsterdam. On August 11 Efterklang team up with the Swedish Radio Symphony Orchestra for a big open air concert for Stockholms Kulturfestival.
Performing Parades premiered in September 2008 when Efterklang collaborated with The Danish National Chamber Orchestra on a special performance of Efterklang's second album Parades. The album was performed in its entirety at Danish National Radio's new Koncerthuset concert hall. The spectacular performance featuring more than 50 musicians and scenography and costumes by Danish art and design studio Hvass&Hannibal was filmed and recorded. The concert was released as a CD+DVD and 2LP+DVD in October 2009.
In 2009 Efterklang collaborated with the Britten Sinfonia and performed Parades on two occasions in the UK. First at the Fuse Festival in Leeds, and later at a packed Barbican Hall in London in October 2009.
The dates of the new shows are as follows:
Saturday June 19
Muziekgebouw ann't IJ, Holland Festival, Amsterdam, NL
Performing Parades with Metropole Orkest
Conducted by Vince Mendoza
Wednesday August 11
Stockholms Kulturfestival, SE
Performing Parades with Swedish Radio Symphony Orchestra
Conducted by Paul Hoskins
http://efterklang.net
http://myspace.com/efterklang
http://twitter.com/efterklang
http://theleaflabel.com/efterklang
---
Mark Lockheart Wins Jazz Musician Of The Year
Published 21 May 2010 by TM
Polar Bear's Mark Lockheart won 'Musician Of The Year' at the 2010 Parliamentary Jazz Awards, which were held on Wednesday night at the House of Commons in London (aka a giant fresher's fair for new MPs, I would imagine).
The pic above shows Mark looking slightly awkward being presented with his award by Michael Connarty MP and Lord Tony Colwyn, Co-Chairmen of APPJAG (All Party Parliamentary Jazz Appreciation Group, no less). Who wouldn't?
The last year has seen saxophonist Lockheart release Days Like These with the NDR Big Band along with Polar Bear's Peepers, which was released to great acclaim in March.
Polar Bear's band leader and percussionist, Seb Rochford, was also nominated for the same award. You can read more here.
---
Free Oh No Ono Remix
Published 25 May 2010 by BWL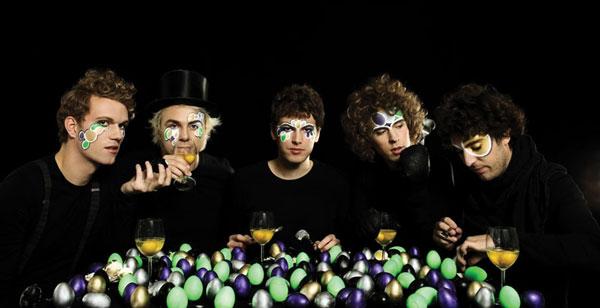 Oh No Ono's 'Internet Warrior', taken from their album Eggs, has been remixed by Brooklyn's The Depreciation Guild (members of Pains Of Being Pure At Heart) and you can download it for free from the Stereogum website now. Click here for the post.
As we mentioned previously, the Danish band released the 'Internet Warrior' EP digitally earlier this month, featuring remixes by Caribou, Phenomenal Handclap Band, Shlohmo and Zambri as well as The Depreciation Guild. Anyway, the 12" EP will be available from our shop next week and will be in record stores from June 14. Of course if you order the vinyl from our store, you will be entitled to a free download of the download EP. Click here!
Meanwhile the band are currently on a European tour. You can see their dates here:
http://www.theleaflabel.com/en/live
http://www.ohnoono.com
http://www.myspace.com/ohnoono
http://www.theleaflabel.com/ohnoono
---
Another Free Wildbirds & Peacedrums Download
Published 26 May 2010 by TM
Following the free Wildbirds & Peacedrums mp3 we gave away a few weeks ago to Leaf mailing list subscribers, we now have a new one from the forthcoming Iris EP for you get your hands on.
Iris will be released on June 21 as a partner to the Retina EP that's in the shops this week. This time the songs feature almost exclusively Mariam Wallentin's voice and steel pan, with Andreas Werliin's percussion. It's raw and intimate stuff.
You can (pre-)order both from our new look shop. Both EPs are limited to 1,600 copies for the world and pressed on yummy white vinyl. And for now, only on vinyl. The two EPs will be compiled and released as the album Rivers (as a double CD and download) on August 23.
The full tracklisting for the EP is as follows:
A1. The Wave
A2. The Drop
B1. The Course
B2. The Lake
B3. The Well
'The Well' is available to download by signing up or logging in here: http://files.theleaflabel.com/signup/
We've changed our mailing list system, so the method is slightly different, but should be much simpler to use than before. If you were previously signed up to our mailing list, don't worry, you are still on the list - just login using the address that you are subscribed with.
Wildbirds have added some new dates to their tour schedule, all of which you can find here.
myspace.com/wildbirdsandpeacedrums
theleaflabel.com/wildbirdsandpeacedrums
---
New Leaf Shop Opens Virtual Doors
Published 27 May 2010 by TM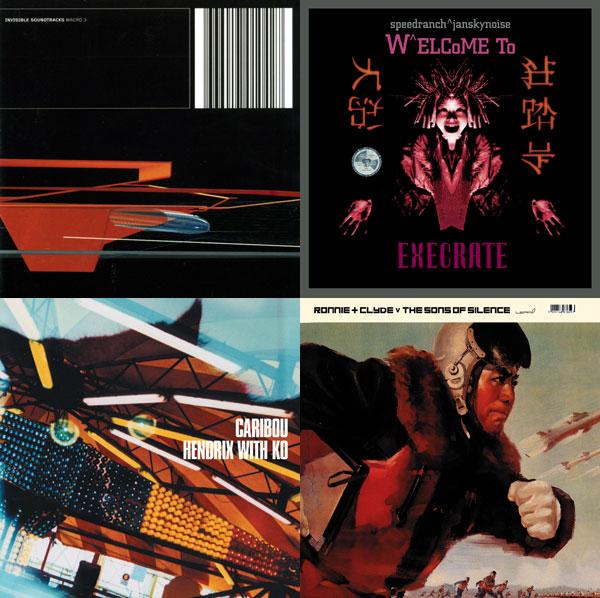 Our online shop has been given a new lick of paint to bring the design into line with the rest of our website. To celebrate, we've added a host of releases that have been unavailable from us for a long time, and lowered prices across the catalogue. We've also increased the quality of the downloads in the shop.
Every release that is available as a download can now be found as either 320kbps mp3s or full, uncompressed wav files. All our download albums are available for £5.99 for wavs or just £4.99 for mp3s, and don't forget that if you buy vinyl you are entitled to add the relevant download to your order at no extra charge, where available.
Hard-to-find vinyl releases by the likes of Murcof, Four Tet v Pole, Caribou, Susumu Yokota and The Sons Of Silence have been made available in our store for the first time in years, as well as the three Invisible Soundtracks CDs. You can find all the new additions here. We will be adding downloads to most of these releases shortly.
We've also unearthed a few copies of Efterklang's now very scarce Under Giant Trees on CD and vinyl, and those are back up for sale here. There are also a handful of the Springer mini-album available on vinyl again, and we've re-pressed a limited quantity of Efterklang's Tripper on double vinyl. The last couple of copies of A Hawk And A Hacksaw's Foni Tu Argile on 78rpm 10" are also back in the store, as are a few of Murcof's Remembranza double vinyl, for what must surely be the last time...
Last but not least, we have dropped the prices on loads of CDs, and you can now find a whole load of CD albums as low as £4.99, while stocks last. We've added some new sections to the shop to help you navigate, and you can find CD albums priced at less than £5 here, and those at less than £7 here.
Watch out for more stuff coming through in the next few weeks, including T-shirts, more posters and other goodies. We've also changed our mailing list system, so the next Leaf email you will get from us will be in a new fancy format. Sign up or login and get a free mp3 here now.
---
Polar Bear Concert Film Showing In London This Weekend
Published 28 May 2010 by TM
Fairly self explanatory this. If you can, get down and see it - it's a great film.
---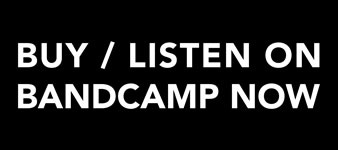 LATEST NEWS
ARCHIVED NEWS
2023 October
2023 August
2023 May
2023 April
2023 March
2023 February
2023 January
2022 December
2022 November
2022 October
2022 September
2022 August
2022 July
2022 May
2022 April
2022 March
2022 February
2022 January
2021 November
2021 October
2021 September
2021 July
2021 June
2021 May
2021 April
2021 March
2021 February
2021 January
2020 December
2020 November
2020 October
2020 September
2020 August
2020 July
2020 June
2020 May
2020 April
2020 March
2020 February
2020 January
2019 December
2019 November
2019 October
2019 September
2019 August
2019 July
2019 June
2019 May
2019 April
2019 March
2019 February
2019 January
2018 December
2018 November
2018 October
2018 September
2018 August
2018 July
2018 June
2018 May
2018 April
2018 March
2018 February
2018 January
2017 December
2017 November
2017 October
2017 September
2017 August
2017 July
2017 June
2017 May
2017 April
2017 March
2016 November
2016 October
2016 September
2016 August
2016 July
2016 June
2016 May
2016 April
2016 March
2016 February
2016 January
2015 December
2015 November
2015 October
2015 September
2015 August
2015 July
2015 June
2015 March
2015 February
2015 January
2014 December
2014 October
2014 September
2014 August
2014 July
2014 June
2014 May
2014 April
2014 March
2014 February
2014 January
2013 December
2013 November
2013 October
2013 September
2013 August
2013 July
2013 June
2013 May
2013 April
2013 March
2013 February
2013 January
2012 December
2012 November
2012 October
2012 September
2012 August
2012 July
2012 June
2012 May
2012 April
2012 March
2012 February
2012 January
2011 December
2011 November
2011 October
2011 September
2011 August
2011 June
2011 May
2011 April
2011 March
2011 February
2010 December
2010 November
2010 October
2010 September
2010 August
2010 July
2010 June
2010 May
2010 April
2010 March
2010 February
2010 January
2009 December
2009 November
2009 October
2009 September
2009 August
2009 July
2009 June
2009 May
2009 April
2009 March
2009 February
2009 January
2008 December
2008 November
2008 October
RSS
Subscribe to Blog as an RSS Feed.