Nightports w/ Tom Herbert
Published 1 March 2022 by DM
Nightports are back with the third in their series of collaborative albums - Nightports w/ Tom Herbert follows 2018's Nightports w/ Matthew Bourne and 2020's Nightports w/ Betamax.
It sees musician-producers Adam Martin and Mark Slater team up with Tom Herbert, who made his name as the bass player in Mercury Music Prize-nominated bands Polar Bear and The Invisible, and has become an in-demand collaborator and session musician, including work with Adele, Lana Del Rey and most recently The Smile.
Nightports and Tom Herbert ably demonstrate the versatility of the double bass. It's an instrument that rarely gets the main focus in an ensemble, but one of the most striking aspects of the album is the emotional resonance in Herbert's articulate melodic lines. That is certainly evident on 'Arcs', which is out now and accompanied by a sleek black and white video courtesy of Leeds based film makers GOOD BOY!
Nightports w/ Tom Herbert is released on April 29th digitally and in the UK and Europe. The physical release in the rest of the world is June 3rd. Pre-order now on limited edition vinyl LP, limited edition CD and digital via Bandcamp. As with the previous album, the vinyl is packaged in an intricate die-cut sleeve, designed by Split.
nightports.com | Twitter | Facebook | theleaflabel.com/nightports
Bandcamp | Spotify | Apple Music
---
Craven Faults - Lowfold Works box set
Published 4 March 2022 by DM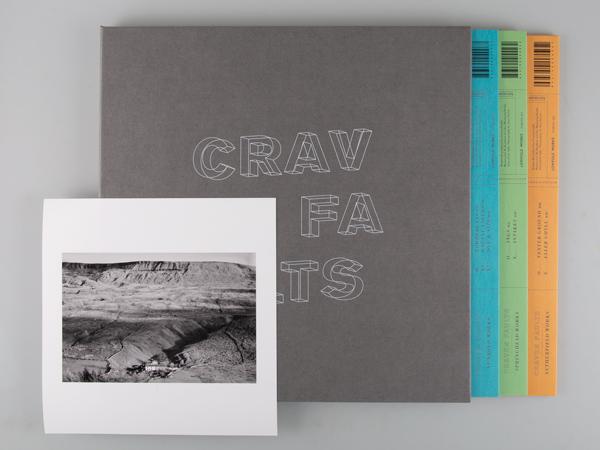 Lowfold Works have dusted off the presses and reissued those hard to get early Craven Faults EPs as a box set on dark green vinyl. It's limited to an edition of 300 and comes packaged with one of ten giclée photographic prints taken by Craven Faults. These are available exclusively via Bandcamp and Norman Records and will be shipping around the middle of March.
The full set of ten giclée photographic prints are available for one week. These will be printed to order and also shipping around the middle of March.
There's also a chance to snare yourself a limited edition Lowfold Works T-shirt.
cravenfaults.com | Twitter | Instagram | Facebook | theleaflabel.com/cravenfaults
Bandcamp | Spotify | Apple Music
---
Snapped Ankles - live vault
Published 4 March 2022 by DM
The woodwose have made it to the USA! They'll probably need to get back at some point though, so they're raising money for their trip. They've opened up the live vaults and pulled out a set from Shacklewell Arms in 2015. Ancient history. It will be available on a pay-what-you-want basis.
Snapped Ankles also have some fetching limited edition 'Barbecue In Brazil' attire available for the next week on Everpress. These are produced to order. Step to it.
snappedankles.com | Twitter | Facebook | Instagram | Live Dates | theleaflabel.com/snappedankles
Bandcamp | Spotify | Apple Music
---
Matthew Bourne - Irrealis
Published 29 March 2022 by DM
Matthew Bourne is back, and on Piano Day of all days. How very convenient.
Bourne follows 2017's Isotach album, and recent collaborations with Keeley Forsyth and Nightports, with a collection of prepared piano pieces. Irrealis was recorded in a single session, each take played as live without any overdubs. Having taught himself the basics of prepared piano by throwing confectionary into his school's instrument, elements of these experimentations played a key role in Bourne's early performances. This culminated in an infamous performance piece which saw the explosive musical demolition of an upright piano with a sledgehammer. Far from the staid academic process the discipline is often approached with, Irrealis sees a restless improvisational musician explore the possibilities of his instrument with a box of nuts, bolts and Blu-Tak, and a sense of playfulness and spontaneity.
'Alice' is the first track taken from Irrealis, and is accompanied by a video directed by Ross Downes and shot at the famous Besbrode Pianos in Leeds.
Irrealis will be released May 27th worldwide digitally, and physically in the UK and Europe. The physical release for the rest of the world is July 15th. Pre-order the strictly limited black vinyl LP now – just 750 copies for the world and then it's gone.
matthewbourne.com | Twitter | Facebook | Live Dates | theleaflabel.com/matthewbourne
Bandcamp | Spotify | Apple Music
---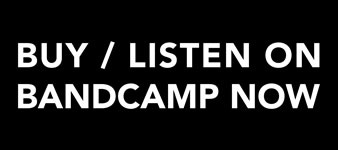 LATEST NEWS
ARCHIVED NEWS
2023 May
2023 April
2023 March
2023 February
2023 January
2022 December
2022 November
2022 October
2022 September
2022 August
2022 July
2022 May
2022 April
2022 March
2022 February
2022 January
2021 November
2021 October
2021 September
2021 July
2021 June
2021 May
2021 April
2021 March
2021 February
2021 January
2020 December
2020 November
2020 October
2020 September
2020 August
2020 July
2020 June
2020 May
2020 April
2020 March
2020 February
2020 January
2019 December
2019 November
2019 October
2019 September
2019 August
2019 July
2019 June
2019 May
2019 April
2019 March
2019 February
2019 January
2018 December
2018 November
2018 October
2018 September
2018 August
2018 July
2018 June
2018 May
2018 April
2018 March
2018 February
2018 January
2017 December
2017 November
2017 October
2017 September
2017 August
2017 July
2017 June
2017 May
2017 April
2017 March
2016 November
2016 October
2016 September
2016 August
2016 July
2016 June
2016 May
2016 April
2016 March
2016 February
2016 January
2015 December
2015 November
2015 October
2015 September
2015 August
2015 July
2015 June
2015 March
2015 February
2015 January
2014 December
2014 October
2014 September
2014 August
2014 July
2014 June
2014 May
2014 April
2014 March
2014 February
2014 January
2013 December
2013 November
2013 October
2013 September
2013 August
2013 July
2013 June
2013 May
2013 April
2013 March
2013 February
2013 January
2012 December
2012 November
2012 October
2012 September
2012 August
2012 July
2012 June
2012 May
2012 April
2012 March
2012 February
2012 January
2011 December
2011 November
2011 October
2011 September
2011 August
2011 June
2011 May
2011 April
2011 March
2011 February
2010 December
2010 November
2010 October
2010 September
2010 August
2010 July
2010 June
2010 May
2010 April
2010 March
2010 February
2010 January
2009 December
2009 November
2009 October
2009 September
2009 August
2009 July
2009 June
2009 May
2009 April
2009 March
2009 February
2009 January
2008 December
2008 November
2008 October
RSS
Subscribe to Blog as an RSS Feed.