Leaf At Ether
Published 8 March 2010 by BWL
Polar Bear and Vladislav Delay will both perform at the Ether festival in London next month.
Both shows take place on Friday April 23 at the Queen Elizabeth Hall. Polar Bear will play a free show in the foyer at 5.30pm. The five-piece outfit will play music from their new album Peepers, which was released last week to rave reviews. Click here to buy it from our store.
Later in the evening Vladislav Delay (aka Finnish musician Sasu Ripatti) will make a rare UK appearance, also at the Queen Elizabeth Hall. The bill is headlined by Germans To Rococo Rot with Gudrun Gut & AGF (the latter being Ripatti's partner Antye Greie) and Thomas Fehlmann completing the line up.
2009 saw Ripatti (who has also recorded under the names Luomo and Uusitalo, as well as being part of the Moritz von Oswald Trio) hook up with Leaf for the first time for the Vladislav Delay album Tummaa.
http://polarbearmusic.com
http://myspace.com/sebastianrochford
http://theleaflabel.com/polarbear
http://vladislavdelay.com
http://myspace.com/vladislavdelaymusic
http://theleaflabel.com/vladislavdelay
---
Oh No Ono Announce Caribou Remix And SXSW
Published 10 March 2010 by BWL
Oh No Ono have unveiled a remix by Leaf alumnus Caribou (aka Dan Snaith) of 'Eleanor Speaks', taken from the Danish band's new album, Eggs. Apart from the release of the storming 'Odessa' track a couple of weeks ago, this splendid remix is the first evidence of Caribou's new dancefloor direction to be made available. We've heard his new album, and it's deadly!
The remix is available for free download to subscribers to The Leaf Label's newsletter, for a limited time. To subscribe, or login for your free download, please visit:
http://leaf.greedbag.com/subscribe/
Next week, Oh No Ono travel to Austin, Texas, for SXSW before playing a couple of shows in New York. Here are the confirmed parties for SXSW:
Wednesday 17 March - Terrorbird Media Day Party (2.55pm), Red 7
Thursday 18 March - Billions Day Party (3.30pm), The Mohawk
Thursday 18 March - Music By The Slice (6pm), Homeslice Pizza
Friday 19 March - Friendly Fire showcase (12am), Lamberts
Friday 19 March - Danish Day Party (5pm), The Music Gym
Friday 19 March - Mess With Texas (2.05pm), MWTX Lot
Saturday 20 March - Filter/Dickies Sounds (3pm), Lustre Pearl
http://www.ohnoono.com
http://www.myspace.com/ohnoono
http://www.theleaflabel.com/ohnoono
---
Polar Bear on Paul Morley's Showing Off
Published 26 March 2010 by TM
The latest edition of Paul Morley's regular 'Showing Off' column on The Guardian's website went up today, and features video footage of the band performing at their east London rehearsal space, as well as an in depth interview with Seb Rochford and Pete Wareham from the band. Well worth a look if you want an insight into how the band work.
You can find it all here.
---
Free Wildbirds & Peacedrums Download And New EPs
Published 31 March 2010 by BWL
Sweden's Wildbirds & Peacedrums return in May with Retina, the first of two vinyl only EPs. The second, Iris, will follow in June and both will be compiled as an album, entitled Rivers, to be released in August on CD and download.
The new songs were recorded and mixed during a week in Iceland at the end of January. The five tracks included on Retina were recorded by Mariam and Andreas and the 12-strong Schola Cantorum Reykjavík Chamber Choir (who also featured on Björk's Medulla album). The EP features a stellar cast drawn from the Bedroom Community group, recorded by Australian émigré sound artist and engineer Ben Frost, mixed by Valgeir Sigurðsson (Camille, CocoRosie, Bonnie Prince Billy, etc) and with choral arrangements by Hildur Guðnadóttir (who has collaborated with Fever Ray, Throbbing Gristle and is a member of Múm).
We are offering a free download of 'Fight For Me' from Retina to subscribers to the the Leaf list, for a limited time. Find out more by signing up or logging in here.
You can also hear the new song on the band's myspace.
The release of Retina coincides with Wildbirds & Peacedrums' previously announced European tour, backed by a 12-piece choir, including a live premiere at the Pavement-curated ATP and a London show at Bishopsgate Institute.
European Tour Dates:
Friday 14 May - ATP Festival, Minehead, UK
Saturday 15 May - Bishopsgate Institute, London, UK
Sunday 16 May - Café De La Danse, Paris, France
Monday 17 May - Dampfzentrale, Bern, Switzerland
Wednesday 19 May - Babel, Malmö, Sweden
Thursday 20 May - Jazzhouse, Copenhagen, Denmark
Friday 21 May - Blå, Oslo, Norway
Saturday 22 May - Södra Teatern, Stockholm, Sweden
Sunday 23 May - venue tbc, Gothenburg, Sweden
12" Tracklisting:
A1. Bleed like there was no other flood
A2. Tiny holes in this world
A3. Under land and over sea
B1. Fight for me
B2. Peeling off the layers
http://myspace.com/wildbirdsandpeacedrums
http://theleaflabel.com/wildbirdsandpeacedrums
---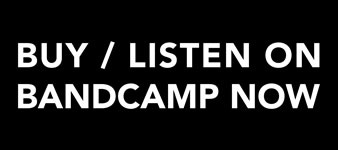 LATEST NEWS
ARCHIVED NEWS
2023 May
2023 April
2023 March
2023 February
2023 January
2022 December
2022 November
2022 October
2022 September
2022 August
2022 July
2022 May
2022 April
2022 March
2022 February
2022 January
2021 November
2021 October
2021 September
2021 July
2021 June
2021 May
2021 April
2021 March
2021 February
2021 January
2020 December
2020 November
2020 October
2020 September
2020 August
2020 July
2020 June
2020 May
2020 April
2020 March
2020 February
2020 January
2019 December
2019 November
2019 October
2019 September
2019 August
2019 July
2019 June
2019 May
2019 April
2019 March
2019 February
2019 January
2018 December
2018 November
2018 October
2018 September
2018 August
2018 July
2018 June
2018 May
2018 April
2018 March
2018 February
2018 January
2017 December
2017 November
2017 October
2017 September
2017 August
2017 July
2017 June
2017 May
2017 April
2017 March
2016 November
2016 October
2016 September
2016 August
2016 July
2016 June
2016 May
2016 April
2016 March
2016 February
2016 January
2015 December
2015 November
2015 October
2015 September
2015 August
2015 July
2015 June
2015 March
2015 February
2015 January
2014 December
2014 October
2014 September
2014 August
2014 July
2014 June
2014 May
2014 April
2014 March
2014 February
2014 January
2013 December
2013 November
2013 October
2013 September
2013 August
2013 July
2013 June
2013 May
2013 April
2013 March
2013 February
2013 January
2012 December
2012 November
2012 October
2012 September
2012 August
2012 July
2012 June
2012 May
2012 April
2012 March
2012 February
2012 January
2011 December
2011 November
2011 October
2011 September
2011 August
2011 June
2011 May
2011 April
2011 March
2011 February
2010 December
2010 November
2010 October
2010 September
2010 August
2010 July
2010 June
2010 May
2010 April
2010 March
2010 February
2010 January
2009 December
2009 November
2009 October
2009 September
2009 August
2009 July
2009 June
2009 May
2009 April
2009 March
2009 February
2009 January
2008 December
2008 November
2008 October
RSS
Subscribe to Blog as an RSS Feed.