Warmduscher - Tainted Lunch
Published 1 November 2019 by DM
Lunch is served. Something for everyone.
Your favourite uncles are on top of their game, digging through an immaculate record collection with complete abandon. No rules. No time to re-sleeve one disc before we're onto the next. Iggy Pop and Kool Keith make an appearance. All fuel for the fire. Cooked to perfection.
Listen in to Warmduscher's Tainted Lunch now.
Order on black vinyl, CD and download plus vinyl/T-shirt bundle on Bandcamp.
We've sold out of the limited edition red vinyl edition online, but the band have some on tour and you're welcome to ask at your local independent record shop. Selected shops are also stocking the super mega pink Dinked Edition with glow in the dark 7". Good luck tracking one of those down.
The Tainted Lunch tour started in Leeds last night. Warmduscher are match fit. You'd do very well to get on this one…
warmduscher.co.uk | Twitter | Facebook | Instagram | Live Dates | theleaflabel.com/warmduscher
Bandcamp | Spotify | Apple Music
---
Introducing Craven Faults
Published 4 November 2019 by DM
'Tis the season for long-form analogue electronic journeys across decades and continents, and swathes of post-industrial northern Britain. So it's just as well we bumped into Craven Faults out on the moors. We're very pleased to welcome the elusive Yorkshire-based producer to The Leaf Label, for the release of debut album Erratics & Unconformities. It follows three EPs: Netherfield Works, Springhead Works and Nunroyd Works plus a remix EP on the Lowfold Works label.
Listen to new single 'Deipkier' now and watch the video here.
The journey on Erratics & Unconformities picks up where Netherfield Works left off. We take the canal towpath out of the city. We fork north shortly afterwards. Is this where it started? The terrain gradually becomes more rugged. Familiar. Wild. Evidence of human activity is less immediate in this glacial landscape. It's there if you seek it. But easy to ignore. If you listen carefully, you can still hear the weight of the ice-sheet carving its way through the rock.
Everything in its own time. The output from the old textile mill Craven Faults calls home is no longer as linear as it once was. There was no clear start point for the project, rather simply rediscovering the joy in experimentation with no material goals. Some of the recordings that make up Erratics & Unconformities go back almost seven years. Tracks have come and gone in that time. They don't leave until they've undertaken a stringent quality control process. It started slowly, but has picked up momentum in the last eighteen months. Recorded and re-recorded to the correct level of imperfection, and then left to breathe. Mixed and re-mixed. Carefully compiled when the time was right.
The journey is just as important as the destination.
Erratics & Unconformities will be released January 10th. Pre-order now on limited edition double transparent yellow vinyl LP, double black vinyl LP and limited edition 3CD box set which features all 10 tracks from the four Lowfold Works 12" EPs.
cravenfaults.com | Twitter | Instagram | Facebook | theleaflabel.com/cravenfaults
Bandcamp | Spotify | Apple Music
---
Julia Kent - Salt Point
Published 7 November 2019 by DM
Wrap yourself up in a typically beautiful new/old Julia Kent track. 'Salt Point' is one of two previously unreleased tracks to feature on the Green and Grey (expanded) vinyl reissue that will hit shops on November 29th for Record Store Day Black Friday 2019.
Of the track Julia says, "It was inspired by the landscape of the Hudson Valley in upstate New York, which has a very particular, golden, glancing light, and a way of almost looking painted by the changing seasons."
Watch the exquisite new video by Jola Kudela.
Julia's UK tour with Erased Tapes saxophonist Daniel Thorne starts next week. You know you want to.
Tue 12 Nov J2, Cambridge Junction, Cambridge
Wed 13 Nov Exeter Phoenix, Exeter
Thur 14 Nov St George's, Bristol
Fri 15 Nov Mirth, Marvel & Maud, London
Sat 16 Nov Fuse Arts Space, Bradford
Sun 17 Nov The Eagle, Salford
juliakent.com | Twitter | Facebook | Live Dates | theleaflabel.com/juliakent
Bandcamp | Spotify | Apple Music
---
Sarathy Korwar - Coolie
Published 21 November 2019 by DM
Sarathy Korwar
finishes a big year with the release of his
'Coolie' single
. Taken from the blistering, politically-charged
More Arriving
album, it features a rework by dub legend
Dennis Bovell
and a live version from Delhi's
Boxout Weekender
festival.
"'Coolie' is based on the history of indentured Indian labourers (know as coolies) being used to replace African slaves on sugar plantations after slavery was abolished," explains Korwar. Indian reggae/dancehall artist Delhi Sultanate narrates the story of labourers brought to Jamaica by the East India Company to work British plantations and brought cannabis seeds with them in the process. "Many rich multi-national companies like Tata and EIC made huge sums of money through this trade of people and labour."
More Arriving has just been awarded Jazz Album Of The Year in MOJO. High praise indeed!
Sarathy has also been invited to play at the prestigious Winter Jazzfest in New York by Gilles Peterson, on January 9th at Le Poisson Rouge. Get your tickets now.
sarathykorwar.com | Twitter | Facebook | Instagram | Live Dates | theleaflabel.com/sarathykorwar
Bandcamp | Spotify | Apple Music
---
Warmduscher - BBC 6 Music Albums of the Year
Published 25 November 2019 by DM
Riding wrong. Warmduscher are in at number 6 in BBC 6 Music's Albums of the Year!
And with that, Tainted Lunch becomes this year's Furby: the must-have Christmas gift for young and old alike.
warmduscher.co.uk | Twitter | Facebook | Instagram | Live Dates | theleaflabel.com/warmduscher
Bandcamp | Spotify | Apple Music
---
Keeley Forsyth - Start Again
Published 28 November 2019 by DM
'Start Again' is the second single taken from Keeley Forsyth's powerful debut album, Debris, which will be released on January 17th. The final track on the album, and set to an ominous electronic pulse, it strikes a more a defiant tone to the rest of the record.
Keeley performs at a Matthew Bourne-curated Daylight Music session at the Union Chapel in London this Saturday (30th November, 12pm start), and has just announced a short run of shows in January, including the The Islington, London on January 29th.
Pre-order Debris on black vinyl, limited edition gold vinyl, CD and download.
keeleyforsyth.com | Twitter | Facebook | Live Dates | theleaflabel.com/keeleyforsyth
Bandcamp | Spotify | Apple Music
---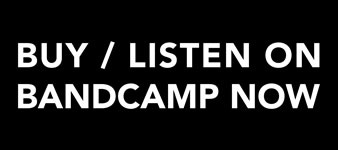 LATEST NEWS
ARCHIVED NEWS
2023 August
2023 May
2023 April
2023 March
2023 February
2023 January
2022 December
2022 November
2022 October
2022 September
2022 August
2022 July
2022 May
2022 April
2022 March
2022 February
2022 January
2021 November
2021 October
2021 September
2021 July
2021 June
2021 May
2021 April
2021 March
2021 February
2021 January
2020 December
2020 November
2020 October
2020 September
2020 August
2020 July
2020 June
2020 May
2020 April
2020 March
2020 February
2020 January
2019 December
2019 November
2019 October
2019 September
2019 August
2019 July
2019 June
2019 May
2019 April
2019 March
2019 February
2019 January
2018 December
2018 November
2018 October
2018 September
2018 August
2018 July
2018 June
2018 May
2018 April
2018 March
2018 February
2018 January
2017 December
2017 November
2017 October
2017 September
2017 August
2017 July
2017 June
2017 May
2017 April
2017 March
2016 November
2016 October
2016 September
2016 August
2016 July
2016 June
2016 May
2016 April
2016 March
2016 February
2016 January
2015 December
2015 November
2015 October
2015 September
2015 August
2015 July
2015 June
2015 March
2015 February
2015 January
2014 December
2014 October
2014 September
2014 August
2014 July
2014 June
2014 May
2014 April
2014 March
2014 February
2014 January
2013 December
2013 November
2013 October
2013 September
2013 August
2013 July
2013 June
2013 May
2013 April
2013 March
2013 February
2013 January
2012 December
2012 November
2012 October
2012 September
2012 August
2012 July
2012 June
2012 May
2012 April
2012 March
2012 February
2012 January
2011 December
2011 November
2011 October
2011 September
2011 August
2011 June
2011 May
2011 April
2011 March
2011 February
2010 December
2010 November
2010 October
2010 September
2010 August
2010 July
2010 June
2010 May
2010 April
2010 March
2010 February
2010 January
2009 December
2009 November
2009 October
2009 September
2009 August
2009 July
2009 June
2009 May
2009 April
2009 March
2009 February
2009 January
2008 December
2008 November
2008 October
RSS
Subscribe to Blog as an RSS Feed.