Matthew Bourne in Bonobo's Late Night Tales
Published 4 December 2013 by BWL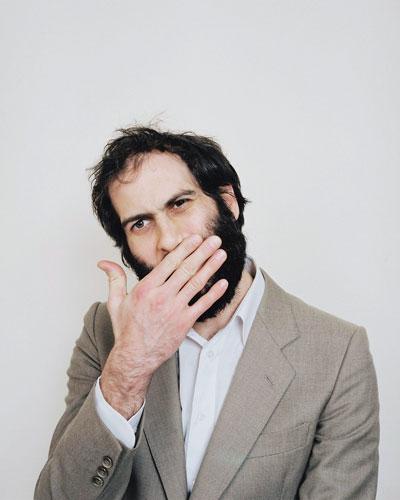 'Juliet' from Matthew Bourne's 2012 album Montauk Variations has been selected by Si Bonobo for his new Late Night Tales mix CD. You can pick up a copy here.
Matthew is playing at Intersect in Dalston this Saturday, an event that runs across the Servant Jazz Quarters, The Vortex, Cafe OTO and The OTO Project Space venues. Also on the bill are Oliver Coates, Tom Rogerson (Three Trapped Tigers) and Woven Entity. Find out more here.
matthewbourne.com
theleaflabel.com/matthewbourne
@mortbutane
facebook.com/mortbutane
---
New Melt Yourself Down live video and live concert broadcast
Published 5 December 2013 by BWL
Melt Yourself Down have released a new live video for 'Release!', filmed at the band's sweat-drenched album launch at Electrowerkz in London back in June. The clip was filmed by the same team who produced the 'Camel' video earlier in the year.
MYD have just completed a short and riotous UK tour, with highlights including a moshpit in Leeds, a crowd surfing bassist and stage invasion in London, and, by all accounts, total mayhem in Bristol...
The band will make their French live debut tomorrow night (Friday Dec 6, or rather, on Saturday morning at 2.40am local time). The performance will be broadcast live on Radio France's Le Mouv'. They're also playing in Italy next week for the first time. See all the shows on our live page.
MYD will return in the spring with new material and more late night club events like the sold out show in Hackney last week. Prepare yourself by checking the video clip above...
Their first confirmed festival appearance of 2014 will be Where The Wild Things Are in the Netherlands in July. Plenty more TBC.
meltyourselfdown.com
theleaflabel.com/meltyourselfdown
@meltyrselfdown
facebook.com/MeltYourselfDown
---
Wildbirds & Peacedrums update: Mariam The Believer and Fire!
Published 9 December 2013 by BWL
While Wildbirds & Peacedrums work on the follow-up to 2010's Rivers album, due for release in 2014, singer Mariam Wallentin has released a rather wonderful solo album under the name Mariam The Believer. Blood Donation was released last month through Moshi Moshi. What with that and her extraordinary performance in Ben Frost's adaptation of 'The Wasp Factory', she's been keeping busy...
Check the brilliant Prins Thomas remix of 'Invisible Giving':
Meanwhile hubby Andreas Werliin's prolific career with Mats Gustafsson and Johan Berthling as Fire! recently yielded its second album of 2013 in the form of the scorching (Without Noticing), which we highly recommend!
@wbpd
facebook.com/wildbirdsandpeacedrums
wildbirdsandpeacedrums.com
theleaflabel.com/wildbirdsandpeacedrums
---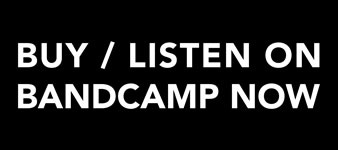 LATEST NEWS
ARCHIVED NEWS
2019 January
2018 December
2018 November
2018 October
2018 September
2018 August
2018 July
2018 June
2018 May
2018 April
2018 March
2018 February
2018 January
2017 December
2017 November
2017 October
2017 September
2017 August
2017 July
2017 June
2017 May
2017 April
2017 March
2016 November
2016 October
2016 September
2016 August
2016 July
2016 June
2016 May
2016 April
2016 March
2016 February
2016 January
2015 December
2015 November
2015 October
2015 September
2015 August
2015 July
2015 June
2015 March
2015 February
2015 January
2014 December
2014 October
2014 September
2014 August
2014 July
2014 June
2014 May
2014 April
2014 March
2014 February
2014 January
2013 December
2013 November
2013 October
2013 September
2013 August
2013 July
2013 June
2013 May
2013 April
2013 March
2013 February
2013 January
2012 December
2012 November
2012 October
2012 September
2012 August
2012 July
2012 June
2012 May
2012 April
2012 March
2012 February
2012 January
2011 December
2011 November
2011 October
2011 September
2011 August
2011 June
2011 May
2011 April
2011 March
2011 February
2010 December
2010 November
2010 October
2010 September
2010 August
2010 July
2010 June
2010 May
2010 April
2010 March
2010 February
2010 January
2009 December
2009 November
2009 October
2009 September
2009 August
2009 July
2009 June
2009 May
2009 April
2009 March
2009 February
2009 January
2008 December
2008 November
2008 October
RSS
Subscribe to Blog as an RSS Feed.