Free Leaf Sampler Available For Download Now
Published 23 July 2009 by BWL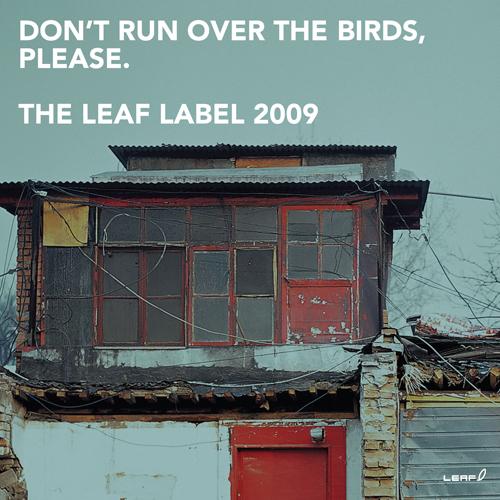 In March 2009 we released a free Leaf download sampler called Don't Run Over The Birds, Please. in the form of a Dropcard. The compilation features tracks by most of our current artists including an exclusive track by Murcof and versions of tracks from upcoming albums by Efterklang, Vladislav Delay and Nancy Elizabeth.
For those not lucky enough to pick up one of the Dropcards at the time, we are now making the compilation available as a budget-priced download (from 99p for the whole album) through a few hand-picked download outlets, including iTunes, Bleep, Boomkat, eMusic and Other Music.
The sampler will also be available for FREE to subscribers to our newsletter until the end of August. To be added to The Leaf Label's info mailing list (if you're not already), sign up at: http://leaf.greedbag.com/subscribe/ and follow the instructions to get the free downloads.
Here are some links, with offers subject to change:
Bleep
Boomkat
eMusic
iTunes UK
iTunes US
Other Music
Track listing:
1. Icy Demons - 1850
2. Efterklang & The Danish National Chamber Orchestra - Frida Found A Friend (live)
3. A Hawk And A Hacksaw - Kertész
4. Nancy Elizabeth - Tow The Line
5. Murcof - Excerpt #1
6. Wildbirds & Peacedrums - There Is No Light
7. Vladislav Delay - Melankolia (edit)
8. Essie Jain - I Remember It Just Like This
9. volcano! - So Many Lemons
More information on the tracks can be found here.
And you can stream the whole compilation on Spotify:
Various Artists – Don't Run Over The Birds, Please.
---
Efterklang Announce New CD/DVD And European Tour Dates
Published 31 July 2009 by BWL
Efterklang have announced the release of Performing Parades, their most ambitious project yet. A limited edition deluxe gatefold CD+DVD and LP+DVD package, it features the collective performing their acclaimed 2007 album Parades in full, accompanied by The Danish National Chamber Orchestra, in their hometown of Copenhagen.
"In many ways this release marks the pinnacle of what we have been trying to achieve with our two albums, Tripper and Parades," says the band's Casper Clausen. "It also closes a chapter as we work on taking our music in a new direction."
The live recording is packaged with an intimate 55-minute concert film directed by Benjamin Hesselholdt. The DVD also includes a behind the scenes documentary (with English and Danish subtitles) of the preparations for the event, as well as all six video clips made for songs from Parades and an acoustic performance of 'Mirador' is also featured on the DVD.
The artwork for the project is by the acclaimed design duo Hvass&Hannibal, who also produced the artwork for Under Giant Trees and Parades, as well as the costumes, production and stage design for the Copenhagen show.
Efterklang will celebrate the release of Performing Parades with a major concert at London's Barbican, that we previously announced, in which the orchestral version of Parades will be staged with The Britten Sinfonia, who teamed up with Efterklang to great success at this year's fuseleeds09 festival.
Efterklang are touring this summer with slots at several European festivals, and will return in the autumn for further shows to promote the release of Performing Parades. Full list of confirmed dates follows, check here for updates:
Fri 14 Aug: BeatDay, Copenhagen, DENMARK
Fri 4 Sep: Electric Picnic, Stradbally, IRELAND
Sat 5 Sep: Into The Great Wide Open Festival, Vlieland, NETHERLANDS
Fri 11 Sep: Bestival, Isle Of Wight, UK
Sat 12 Sep: End Of The Road Festival, Dorset, UK
Sun 13 Sep: The Globe, Cardiff, UK
Mon 14 Sep: St John's Church, Coventry, UK
Thu 17 Sep: Parken, Gothenburg, SWEDEN
Fri 18 Sep: Hornstull Strand, Stockholm, SWEDEN
Sat 19 Sep: Babel, Malmö, SWEDEN
Wed 23 Sep: Det Norske Studentersamfund, Storsalen, Oslo, NORWAY
Thu 24 Sep: Ekko Festival, Bergen, NORWAY
Fri 25 Sep: Tou Scenen, Stavanger, NORWAY
Sat 26 Sep: Kick, Kristiansand, NORWAY
Wed 28 Oct: Barbican Hall, London, UK – Performing Parades with The Britten Sinfonia
Fri 30 Oct: Oran Moor, Glasgow, UK
Sat 31 Oct: The Deaf Institute, Manchester, UK
Sun 1 Nov: Brainwash Festival, Stylus, Leeds, UK
Wed 18 Nov: Festsaal Kreuzberg, Berlin, GERMANY
Thu 19 Nov: Kulturbunker, Köln, GERMANY
Fri 20 Nov: Bahnhof Langendreer, Bochum, GERMANY
Sat 21 Nov: Junges Schauspiel, Hannover, GERMANY
Tue 24 Nov: Knust, Hamburg, GERMANY
Wed 25 Nov: Ut Connewitz, Leipzip, GERMANY
http://theleaflabel.com/efterklang
http://www.efterklang.net/home
http://www.myspace.com/efterklang
---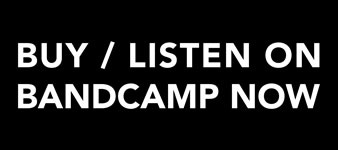 LATEST NEWS
ARCHIVED NEWS
2022 September
2022 August
2022 July
2022 May
2022 April
2022 March
2022 February
2022 January
2021 November
2021 October
2021 September
2021 July
2021 June
2021 May
2021 April
2021 March
2021 February
2021 January
2020 December
2020 November
2020 October
2020 September
2020 August
2020 July
2020 June
2020 May
2020 April
2020 March
2020 February
2020 January
2019 December
2019 November
2019 October
2019 September
2019 August
2019 July
2019 June
2019 May
2019 April
2019 March
2019 February
2019 January
2018 December
2018 November
2018 October
2018 September
2018 August
2018 July
2018 June
2018 May
2018 April
2018 March
2018 February
2018 January
2017 December
2017 November
2017 October
2017 September
2017 August
2017 July
2017 June
2017 May
2017 April
2017 March
2016 November
2016 October
2016 September
2016 August
2016 July
2016 June
2016 May
2016 April
2016 March
2016 February
2016 January
2015 December
2015 November
2015 October
2015 September
2015 August
2015 July
2015 June
2015 March
2015 February
2015 January
2014 December
2014 October
2014 September
2014 August
2014 July
2014 June
2014 May
2014 April
2014 March
2014 February
2014 January
2013 December
2013 November
2013 October
2013 September
2013 August
2013 July
2013 June
2013 May
2013 April
2013 March
2013 February
2013 January
2012 December
2012 November
2012 October
2012 September
2012 August
2012 July
2012 June
2012 May
2012 April
2012 March
2012 February
2012 January
2011 December
2011 November
2011 October
2011 September
2011 August
2011 June
2011 May
2011 April
2011 March
2011 February
2010 December
2010 November
2010 October
2010 September
2010 August
2010 July
2010 June
2010 May
2010 April
2010 March
2010 February
2010 January
2009 December
2009 November
2009 October
2009 September
2009 August
2009 July
2009 June
2009 May
2009 April
2009 March
2009 February
2009 January
2008 December
2008 November
2008 October
RSS
Subscribe to Blog as an RSS Feed.