Melt Yourself Down - Record Store Day LP
Published 9 April 2014 by DM
Melt Yourself Down will be gracing this year's Record Store Day with the explosive Live At The New Empowering Church LP. Recorded late last year at their sold out London show, it is a ragged and raw document of the band at their frenzied best. "The house band from hell," live in the house of God.
We are unleashing just nine hundred precious copies on the world. It comes housed in a new day-glo variant of the already iconic MYD artwork and packaged with a download code. To get your hands on one, visit your friendly local independent record store on Saturday April 19.
Here is a newly uploaded video of the band live from Trans Musicales last year to whet your appetite.
meltyourselfdown.com
theleaflabel.com/meltyourselfdown
@meltyrselfdown
facebook.com/MeltYourselfDown
---
Polar Bear on the radio
Published 14 April 2014 by DM
Following on from their triumphant UK tour, there are two Polar Bear radio appearances coming up this week. Their masterful set at XOYO in London was recorded for Jazz On 3. You can listen to it this evening on BBC Radio 3 from 11pm and you will be able to stream it from here for a week after.
Tomorrow evening Jamie Cullum will be airing a specially recorded session from Maida Vale. His show goes out at 7pm on BBC Radio 2 and it will be available to stream here from Wednesday. Polar Bear you are really spoiling us.
Third Rail has recently been added to their list of summer festival dates:
Sat 5 Jul 2014 Third Rail Festival, Reading, UK
Sun 6 Jul 2014 Love Supreme Festival, Sussex, UK
Sun 10 Aug 2014 Brecon Jazz, Brecon, UK
@polarbear_uk
@polarbearseb
facebook.com/sebastianrochford
polarbearmusic.com
theleaflabel.com/polarbear
youtube.com/PolarBearSeb
---
Roll The Dice - Until Silence
Published 29 April 2014 by DM
Roll The Dice return in June with their monumental new album Until Silence, a formidable follow up to 2011's In Dust. Built on their characteristic haunted electronics and piano, Peder Mannerfelt and Malcolm Pardon have enlisted a 26-piece string section to create a moving widescreen epic. There is light and shade, man in conflict, hope and despair.

Enter the world of Until Silence with this chilling trailer.
View on Vimeo.
Roll The Dice will premiere music from Until Silence at this year's Sónar festival in Barcelona, their first show since Primavera 2013. Pre-order the album from their Bandcamp.
rollthedicesthlm.com
theleaflabel.com/rollthedice
@RollTheDiceStm
facebook.com/rollthedicesthlm
---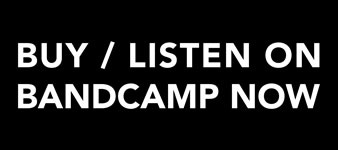 LATEST NEWS
ARCHIVED NEWS
2018 January
2017 December
2017 November
2017 October
2017 September
2017 August
2017 July
2017 June
2017 May
2017 April
2017 March
2016 November
2016 October
2016 September
2016 August
2016 July
2016 June
2016 May
2016 April
2016 March
2016 February
2016 January
2015 December
2015 November
2015 October
2015 September
2015 August
2015 July
2015 June
2015 March
2015 February
2015 January
2014 December
2014 October
2014 September
2014 August
2014 July
2014 June
2014 May
2014 April
2014 March
2014 February
2014 January
2013 December
2013 November
2013 October
2013 September
2013 August
2013 July
2013 June
2013 May
2013 April
2013 March
2013 February
2013 January
2012 December
2012 November
2012 October
2012 September
2012 August
2012 July
2012 June
2012 May
2012 April
2012 March
2012 February
2012 January
2011 December
2011 November
2011 October
2011 September
2011 August
2011 June
2011 May
2011 April
2011 March
2011 February
2010 December
2010 November
2010 October
2010 September
2010 August
2010 July
2010 June
2010 May
2010 April
2010 March
2010 February
2010 January
2009 December
2009 November
2009 October
2009 September
2009 August
2009 July
2009 June
2009 May
2009 April
2009 March
2009 February
2009 January
2008 December
2008 November
2008 October
RSS
Subscribe to Blog as an RSS Feed.