Murcof - 'Fire Thief'
Published 7 May 2021 by DM
Get your Murcof fix with new single 'Fire Thief'. It's the third track taken from Fernando Corona's epic double album The Alias Sessions, which will arrive on May 21st. Be prepared.
The track demonstrates Corona's masterful sound design in creating expansive atmospheres from minimal components. He describes 'Fire Thief' as having "two main protagonists - an old school analogue synth arpeggio, driving the tempo and dynamics of the track, and a violin in charge of a main slow-moving melody that comes and goes, and not much else."
The first pressings of the vinyl editions have sold out on pre-order via Bandcamp. Be first in-line for the second pressing or pester your local independent record shop for a copy. There are a handful of the fetching Murcof T-shirts remaining on Bandcamp. Buy now, or forever hold your peace.
murcof.com | Twitter | Instagram | Facebook | theleaflabel.com/murcof
Bandcamp | Spotify | Apple Music
---
Snapped Ankles - 'The Evidence'
Published 18 May 2021 by DM
Mighty oaks from little acorns grow, and so it is that the Forest Of Your Problems expands. Following on from 'Rhythm Is Our Business', 'The Evidence' is the next single from Snapped Ankles' new album. The woodwose have received a business opportunity they simply can't turn down out of the blue and into their inboxes. What could possibly go wrong?
Watch Daisy Dickinson's psychedelic video featuring the whole Snaps crew; The Business Imp, The Cornucopian, The Nemophile and The Protester, making a song and dance about it in the forests of deep Sussex.
Forest Of Your Problems will be released July 2nd and is available to pre-order now on CD and digital, and in four different vinyl editions, including printed inner sleeves, a character postcard and download code. Details of the various editions and where to purchase them can be found here.
snappedankles.com | Twitter | Facebook | Instagram | Live Dates | theleaflabel.com/snappedankles
Bandcamp | Spotify | Apple Music
---
New Murcof video for 'Fire Thief'
Published 19 May 2021 by DM
Ahead of the digital release of Murcof's spectacular double album The Alias Sessions on Friday (May 21st), watch the new video for 'Fire Thief'. The work of Christophe Thockler, the video is set in a meticulously constructed model of the theatre where the dance performances birthing the music on the album took place.
"When Murcof presented his new project to me, the result of a collaboration with the Alias Dance Company, he showed me the performance where dancers were falling and rising, again and again," Thockler explains. "I was mesmerized by this kind of strange and hypnotic choreography, and I immediately thought about how hard the performance would have been for the dancers - disorientating, seeing the seats of the theatre, rising and falling as they are performing. The point of view of the dancers became the main concept, and we thought we could make a small theatre to imitate this movement."
murcof.com | Twitter | Instagram | Facebook | theleaflabel.com/murcof
Bandcamp | Spotify | Apple Music
---
Murcof - The Alias Sessions digital release
Published 21 May 2021 by DM
Murcof's new album The Alias Sessions is released digitally today. This is the first Murcof release on Leaf for thirteen years, and we're delighted to have the formidable Fernando Corona back in the fold. This is one to turn up loud and immerse yourself in. The outside world can wait.
Philip Sherburne's Pitchfork review captures it perfectly – "The Alias Sessions may appear forbidding, but give it the requisite time (and volume) and Corona's work rewards handsomely. Like the best horror films, it raises a spectacle of unease from which it's impossible to look away."
Read Fernando Corona's interview with MusicOMH for an insight into the creative process and the collaboration with The Alias Dance Company, which formed the basis of the album. He also says some nice things about working with Leaf, so you may wish to skip to those bits.
Unfortunately delays in the manufacturing process mean the physical release for The Alias Sessions has been put back to June 4th for the UK and Europe and July 16th for the rest of the world. The first pressings of the vinyl editions have sold out on pre-order via Bandcamp, but you can pre-order the second pressing now, or put an order in with your local independent record shop.
murcof.com | Twitter | Instagram | Facebook | theleaflabel.com/murcof
Bandcamp | Spotify | Apple Music
---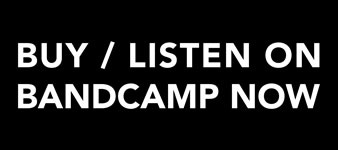 LATEST NEWS
ARCHIVED NEWS
2023 October
2023 August
2023 May
2023 April
2023 March
2023 February
2023 January
2022 December
2022 November
2022 October
2022 September
2022 August
2022 July
2022 May
2022 April
2022 March
2022 February
2022 January
2021 November
2021 October
2021 September
2021 July
2021 June
2021 May
2021 April
2021 March
2021 February
2021 January
2020 December
2020 November
2020 October
2020 September
2020 August
2020 July
2020 June
2020 May
2020 April
2020 March
2020 February
2020 January
2019 December
2019 November
2019 October
2019 September
2019 August
2019 July
2019 June
2019 May
2019 April
2019 March
2019 February
2019 January
2018 December
2018 November
2018 October
2018 September
2018 August
2018 July
2018 June
2018 May
2018 April
2018 March
2018 February
2018 January
2017 December
2017 November
2017 October
2017 September
2017 August
2017 July
2017 June
2017 May
2017 April
2017 March
2016 November
2016 October
2016 September
2016 August
2016 July
2016 June
2016 May
2016 April
2016 March
2016 February
2016 January
2015 December
2015 November
2015 October
2015 September
2015 August
2015 July
2015 June
2015 March
2015 February
2015 January
2014 December
2014 October
2014 September
2014 August
2014 July
2014 June
2014 May
2014 April
2014 March
2014 February
2014 January
2013 December
2013 November
2013 October
2013 September
2013 August
2013 July
2013 June
2013 May
2013 April
2013 March
2013 February
2013 January
2012 December
2012 November
2012 October
2012 September
2012 August
2012 July
2012 June
2012 May
2012 April
2012 March
2012 February
2012 January
2011 December
2011 November
2011 October
2011 September
2011 August
2011 June
2011 May
2011 April
2011 March
2011 February
2010 December
2010 November
2010 October
2010 September
2010 August
2010 July
2010 June
2010 May
2010 April
2010 March
2010 February
2010 January
2009 December
2009 November
2009 October
2009 September
2009 August
2009 July
2009 June
2009 May
2009 April
2009 March
2009 February
2009 January
2008 December
2008 November
2008 October
RSS
Subscribe to Blog as an RSS Feed.