The Comet Is Coming in session via Boiler Room
Published 10 November 2016 by THD
Boiler Room believe. An intense musical sermon from Danalogue The Conqueror, Betamax Killer and King Shabaka.
thecometiscoming.co.uk
@cometcoming
facebook.com/thecometiscoming
instagram.com/cometcoming
theleaflabel.com/thecometiscoming
---
The Comet Is Coming - Final Eclipse
Published 11 November 2016 by THD
The Comet Is Coming. Last observed in the vicinity of Mercury in September, Danalogue The Conqueror, Betamax Killer and King Shabaka return with brand new single 'Final Eclipse'. This is the first taste of a new Comet EP, due in 2017CE. The sound of total planetary destruction, produced with laser-guided accuracy and aimed directly at the dancefloor.
The Comet cult continues to grow, with celebrations set for Australia, Bulgaria, France, Germany, The Netherlands and Turkey in the coming months. Tickets for the service at XOYO, London on November 15th sold out long ago. Fear not, for The Comet comes to Heaven on May 24th 2017CE. Other live dates are available via our live page.
Available to download on Bandcamp and the Leaf shop.
thecometiscoming.co.uk
@cometcoming
facebook.com/thecometiscoming
instagram.com/cometcoming
theleaflabel.com/thecometiscoming
---
Leaf 20 box set and white vinyl reissues
Published 15 November 2016 by DM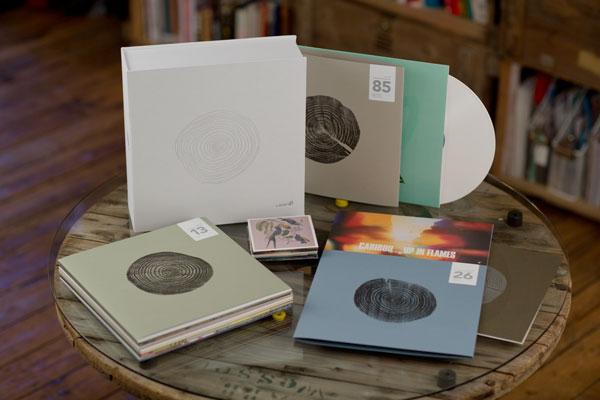 2015 saw the 20th anniversary of The Leaf Label. To mark the occasion we embarked on a journey. It started with a (relatively) simple idea to create a vinyl box set featuring ten landmark albums from across the back catalogue. What could possibly go wrong?
Fast forward almost exactly a year from its announcement and we have finally shipped the orders made via Pledge Music at the end of last year. It's fair to say we overcame a number of obstacles in our quest to manufacture vinyl to the high standard you've come to expect from Leaf. We're a little greyer and a little wiser, and we won't be rushing into creating another box set extravaganza any time soon...
If you missed out on our Pledge campaign but would like to purchase one of the remaining copies of the Leaf 20 box set, you're in luck. We will be making them available to order again, through The Leaf Label shop while stocks last. In addition, we are making available some leftover copies of the individual albums, pressed on white vinyl for the box sets. These will be released through the Leaf shop, through our Discogs store, and where appropriate on the artists' individual Bandcamp pages, shipping out on or before November 21st.
The Leaf 20 box is comprised of fourteen pieces of pristine white vinyl in full artwork and wrapped in bespoke, hand-printed paper covers, accompanied by the ten albums on CD, plus a fold out catalogue artwork poster, a limited edition print, and liner notes by acclaimed writer and journalist Rob Young. Painstakingly curated and assembled by label founder Tony Morley in collaboration with Leeds design studio Split, this is the finest Leaf document money can buy. Get more information here
Read what The Vinyl Factory have to say about the Leaf 20 box set and read Split's in depth blog on dragging it kicking and screaming into the world.
---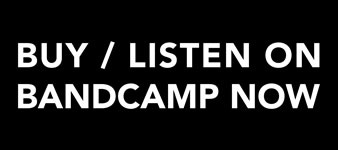 LATEST NEWS
ARCHIVED NEWS
2021 September
2021 July
2021 June
2021 May
2021 April
2021 March
2021 February
2021 January
2020 December
2020 November
2020 October
2020 September
2020 August
2020 July
2020 June
2020 May
2020 April
2020 March
2020 February
2020 January
2019 December
2019 November
2019 October
2019 September
2019 August
2019 July
2019 June
2019 May
2019 April
2019 March
2019 February
2019 January
2018 December
2018 November
2018 October
2018 September
2018 August
2018 July
2018 June
2018 May
2018 April
2018 March
2018 February
2018 January
2017 December
2017 November
2017 October
2017 September
2017 August
2017 July
2017 June
2017 May
2017 April
2017 March
2016 November
2016 October
2016 September
2016 August
2016 July
2016 June
2016 May
2016 April
2016 March
2016 February
2016 January
2015 December
2015 November
2015 October
2015 September
2015 August
2015 July
2015 June
2015 March
2015 February
2015 January
2014 December
2014 October
2014 September
2014 August
2014 July
2014 June
2014 May
2014 April
2014 March
2014 February
2014 January
2013 December
2013 November
2013 October
2013 September
2013 August
2013 July
2013 June
2013 May
2013 April
2013 March
2013 February
2013 January
2012 December
2012 November
2012 October
2012 September
2012 August
2012 July
2012 June
2012 May
2012 April
2012 March
2012 February
2012 January
2011 December
2011 November
2011 October
2011 September
2011 August
2011 June
2011 May
2011 April
2011 March
2011 February
2010 December
2010 November
2010 October
2010 September
2010 August
2010 July
2010 June
2010 May
2010 April
2010 March
2010 February
2010 January
2009 December
2009 November
2009 October
2009 September
2009 August
2009 July
2009 June
2009 May
2009 April
2009 March
2009 February
2009 January
2008 December
2008 November
2008 October
RSS
Subscribe to Blog as an RSS Feed.