New Roll The Dice Video
Published 7 April 2011 by BWL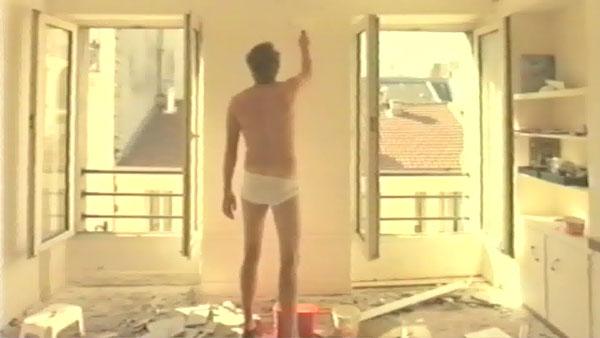 Our new signings Roll The Dice have released a 15-minute long video for their live version of 'Undertow', one of two tracks to feature on a limited edition 12", Live In Gothenburg - August 7 2010, which will be released on Record Store Day (April 16). This is the first time the track has been heard anywhere.
The slow-burning and rather sinister film was directed by Frode Fjerdingstad (who also made this video for the original version of 'The New Black'). Stick with it - your patience will be rewarded!
Roll The Dice - Undertow (live) from Roll The Dice on Vimeo.
More observant Leaf followers will note that this is the second video we've released featuring a man in his underpants, following volcano!'s 'Africa Just Wants To Have Fun'...
The lavishly packaged 12" will be available to purchase from our shop from April 16th onwards, along with a digital download. But please do get out and support your local record shop on that date!
http://rollthedicesthlm.com
http://facebook.com/rollthedicesthlm
http://soundcloud.com/roll-the-dice
---
Listen To Roll The Dice Ahead Of Record Store Day
Published 15 April 2011 by BWL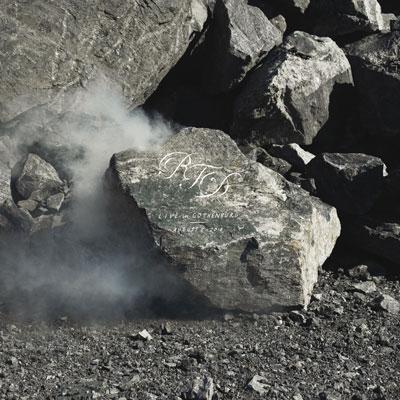 As previously noted, Roll The Dice release their first record on Leaf, Live In Gothenburg - August 7 2010, tomorrow (April 16) as part of Record Store Day.
By way of a preview, Dummy magazine premiered 'The New Black' earlier today, which you can find here.
Don't forget that you can listen to the other track on the 12", 'Undertow', by watching the ever-so-slightly disturbing video here.
RTD are currently mixing their second album, which will be released this autumn, but for now, enjoy the tracks, and enjoy Record Store Day!
http://rollthedicesthlm.com
http://facebook.com/rollthedicesthlm
http://soundcloud.com/roll-the-dice
---
Wildbirds & Peacedrums Begin Euro Tour and Bundle
Published 21 April 2011 by BWL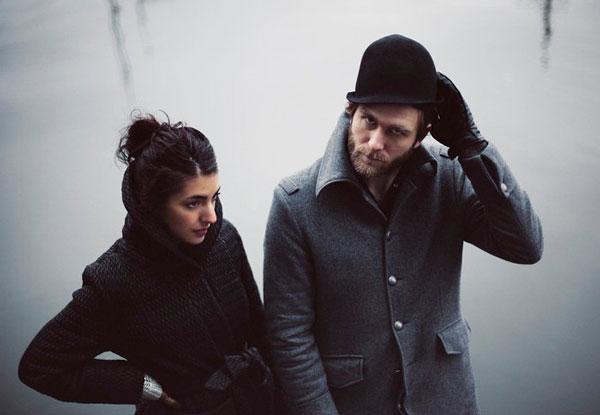 Wildbirds & Peacedrums commence a tour of Europe today in Basel, Switzerland, before heading to North America next month. Mariam and Andreas will be joined by organist Tomas Hallonsten (Tape, Taken By Trees) for the European dates as they perform songs from 2010's Rivers.
We've put together a bundle of Wildbirds' three albums on CD along with a 2010 'with Voices' A2 tour poster. You get Heartcore, The Snake and Rivers for just £19.99 + postage while stocks last. Find it in our shop here.
Here are all the band's shows including the exciting 'Congotronics vs Rockers' tour they join in the summer:
Thu 21 Apr 2011: Kaserne, Basel, SWITZERLAND
Fri 22 Apr 2011: Bad Bonn, Dudingen, SWITZERLAND
Sat 23 Apr 2011: Palace, St. Gallen, SWITZERLAND
Sun 24 Apr 2011: Südpol , Luzern, SWITZERLAND
Tue 26 Apr 2011: A38, Budapest, HUNGARY
Wed 27 Apr 2011: Palác Akropolis, Prague, CZECH REPUBLIC
Thu 28 Apr 2011: Dunaj, Bratislava, SLOVAKIA
Fri 29 Apr 2011: Donaufestival, Krems, AUSTRIA
Mon 2 May 2011: Kino Siska, Ljubljana, SLOVENIA
Tue 3 May 2011: La Casa 139, Milan, ITALY
Wed 4 May 2011: Circolo degli Artisti, Rome, ITALY
Thu 5 May 2011: Bronson, Ravenna, ITALY
Thu 12 May 2011: Congotronics vs Rockers, Cirque Royal, Brussels, BELGIUM
Thu 19 May 2011: Teatre Lloseta, Mallorca, SPAIN
Fri 20 May 2011: L'Escorxador, Alicante, SPAIN
Sat 21 May 2011: Vanitas, Madrid, SPAIN
Mon 30 May 2011: Drake Hotel, Toronto, ON, CANADA
Tue 31 May 2011: La Sala Rossa, Montreal, QC, CANADA
Wed 1 Jun 2011: T.T. The Bear's Place, Cambridge, MA, USA
Fri 3 Jun 2011: Mercury Lounge, NY, New York, USA
Sat 4 Jun 2011: Music Hall Of Williamsburg, NY, Brooklyn, USA
Sun 5 Jun 2011: Johnny Brenda's, Philadelphia, PA, USA
Mon 6 Jun 2011: Black Cat, Washington, DC, USA
Tue 7 Jun 2011: Empty Bottle, Chicago, IL, USA
Thu 9 Jun 2011: Triple Door, Seattle, WA, USA
Fri 10 Jun 2011: Waldorf Hotel, Vancouver, BC, CANADA
Sat 11 Jun 2011: Doug Fir Lounge, Portland, OR, USA
Mon 13 Jun 2011: Cafe Du Nord, San Francisco, CA, USA
Wed 15 Jun 2011: The Satellite, Los Angeles, CA, USA
Sun 26 Jun 2011: Congotronics vs Rockers, Couleur Café, Brussels, BELGIUM
Thu 30 Jun 2011: Congotronics vs Rockers, Le Guess Who, Utrecht, NETHERLANDS
Sat 2 Jul 2011: Congotronics vs Rockers, Roskilde Festival, Roskilde, DENMARK
Sun 3 Jul 2011: Congotronics vs Rockers, HKW, Berlin, GERMANY
Sat 9 Jul 2011: Congotronics vs Rockers, Bataclan, Paris, FRANCE
Tue 12 Jul 2011: Congotronics vs Rockers, Barbican, London, UK
Thu 14 Jul 2011: Congotronics vs Rockers, Benicassim Festival, Benicassim, SPAIN
Sun 17 Jul 2011: Congotronics vs Rockers, Vieilles Charrues Festival, Carhaix, FRANCE
Thu 21 Jul 2011: Congotronics vs Rockers, Paléo Festival, Nyon, SWITZERLAND
Sat 23 Jul 2011: Congotronics vs Rockers, FMM Sines, Sines, PORTUGAL
Sat 30 Jul 2011: Congotronics vs Rockers, Fuji Rock, Niigata, JAPAN
http://wildbirdsandpeacedrums.com
http://facebook.com/wildbirdsandpeacedrums
http://twitter.com/wbpd
---
Postage Price Increases
Published 28 April 2011 by BWL
We've kept them down as long as possible, but due to two recent Royal Mail postage price increases and a raise in the rate of UK VAT, the postage and packaging charges in our online store are unfortunately going to have to rise in the next few weeks. We thought we'd warn you before we made the changes, so if you've been holding out to make an order, now might be a good time to do it!
Keep an eye out for the discounted artist bundles we've been adding to the store recently, you can find them here.
---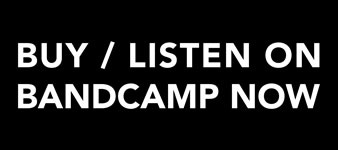 LATEST NEWS
ARCHIVED NEWS
2018 October
2018 September
2018 August
2018 July
2018 June
2018 May
2018 April
2018 March
2018 February
2018 January
2017 December
2017 November
2017 October
2017 September
2017 August
2017 July
2017 June
2017 May
2017 April
2017 March
2016 November
2016 October
2016 September
2016 August
2016 July
2016 June
2016 May
2016 April
2016 March
2016 February
2016 January
2015 December
2015 November
2015 October
2015 September
2015 August
2015 July
2015 June
2015 March
2015 February
2015 January
2014 December
2014 October
2014 September
2014 August
2014 July
2014 June
2014 May
2014 April
2014 March
2014 February
2014 January
2013 December
2013 November
2013 October
2013 September
2013 August
2013 July
2013 June
2013 May
2013 April
2013 March
2013 February
2013 January
2012 December
2012 November
2012 October
2012 September
2012 August
2012 July
2012 June
2012 May
2012 April
2012 March
2012 February
2012 January
2011 December
2011 November
2011 October
2011 September
2011 August
2011 June
2011 May
2011 April
2011 March
2011 February
2010 December
2010 November
2010 October
2010 September
2010 August
2010 July
2010 June
2010 May
2010 April
2010 March
2010 February
2010 January
2009 December
2009 November
2009 October
2009 September
2009 August
2009 July
2009 June
2009 May
2009 April
2009 March
2009 February
2009 January
2008 December
2008 November
2008 October
RSS
Subscribe to Blog as an RSS Feed.