Nancy Elizabeth European Tour News
Published 10 December 2009 by BWL
Nancy Elizabeth confirmed two tours in early 2010. January and February will see a string of solo shows encompassing the UK and Europe where she will be playing songs from recent album Wrought Iron.
In May, a tour with 12-string guitarist James Blackshaw and prepared piano player Hauschka commences. Under the banner 'Kept Impulses', the dates begin with a prestigious show at the Barbican in London on May 10. As composers and performers all three effortlessly weave traditional folk and modern song into magical and transfixing musical suites. The 'Kept Impulses' tour quietly explores the waking dreams and hidden emotions that these acts draw upon.
In the meantime, Nancy has one more show this year on Saturday 12 December. Taking place in Manchester at St. Margaret's Church, she will perform Wrought Iron in its entirety with a full 9-piece band assembled especially for this show.
Sat 12 Dec 2009 - St. Margaret's Church, Whalley Range, Manchester, UK
Thu 21 Jan 2010 - Trades Club, Hebden Bridge, UK
Sun 31 Jan 2010 - The Lantern Theatre, Sheffield, UK
Mon 1 Feb 2010 - Hare & Hounds, Birmingham, UK
Wed 3 Feb 2010 - The Prince Albert, Brighton, UK
Fri 5 Feb 2010 - Whitechapel Gallery, London, UK
Sat 6 Feb 2010 - South Hill Park Recital Room, Bracknell, UK
Wed 17 Feb 2010 - Stuk, Leuven, BELGIUM
Thu 18 Feb 2010 - Theater Kikker, Utrecht, NETHERLANDS
Fri 19 Feb 2010 - Espace B, Paris, FRANCE
Thu 11 Mar 2010 - La Centrifugeuse, Pau, FRANCE
The 'Kept Impulses' tour:
Mon 10 May 2010 - The Barbican, London, UK
Wed 12 May 2010 - The Junction, Cambridge, UK
Thu 13 May 2010 - St George's, Bristol, UK
Fri 14 May 2010 - Holywell Music Room, Oxford, UK
Sat 15 May 2010 - Band On The Wall, Manchester, UK
Sun 16 May 2010 - The Roxy, Edinburgh, UK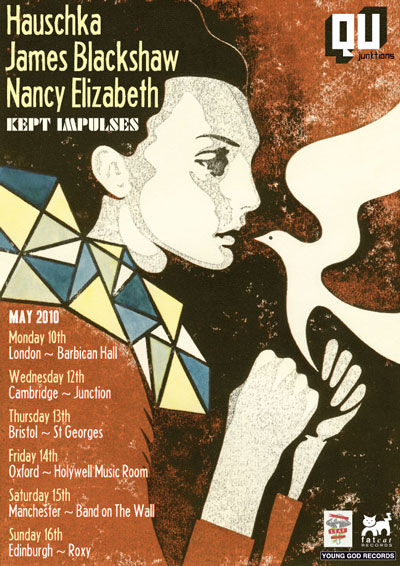 http://www.nancyelizabeth.co.uk
http://www.myspace.com/nancyelizabethcunliffe
http://www.theleaflabel.com/nancyelizabeth
---
Free Oh No Ono Download
Published 21 December 2009 by BWL
Following hot on the heels of the download/video 'Swim' (which was Pitchfork.tv's most viewed video this summer) comes another skewed slice of Oh No Ono's cracking new album Eggs, the new single 'Helplessly Young'. It's everything we've come to love about Oh No Ono, and then some.
The track is available for a limited time as a free download and you can find it here:
Oh No Ono - Helplessly Young by theleaflabel
The group have also made three (!) videos for the song. Version 1 is our personal favorite, co-directed by the band and Tino Zidore. You can watch it here:
All three videos can be found here.
Eggs will be released digitally on January 18, with the full CD and vinyl release two weeks later on February 1. The band hit the road for a European tour in February, followed by a North American tour in March/April, including a visit to SXSW. You can expect to see them popping up on festival bills throughout next summer.
http://ohnoono.com
http://myspace.com/ohnoono
http://www.theleaflabel.com/ohnoono
---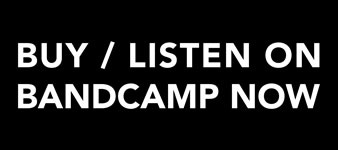 LATEST NEWS
ARCHIVED NEWS
2014 March
2014 February
2014 January
2013 December
2013 November
2013 October
2013 September
2013 August
2013 July
2013 June
2013 May
2013 April
2013 March
2013 February
2013 January
2012 December
2012 November
2012 October
2012 September
2012 August
2012 July
2012 June
2012 May
2012 April
2012 March
2012 February
2012 January
2011 December
2011 November
2011 October
2011 September
2011 August
2011 June
2011 May
2011 April
2011 March
2011 February
2010 December
2010 November
2010 October
2010 September
2010 August
2010 July
2010 June
2010 May
2010 April
2010 March
2010 February
2010 January
2009 December
2009 November
2009 October
2009 September
2009 August
2009 July
2009 June
2009 May
2009 April
2009 March
2009 February
2009 January
2008 December
2008 November
2008 October
RSS
Subscribe to Blog as an RSS Feed.