Matthew Bourne - 'Asaf' single
Published 11 May 2022 by DM
The second taste of Matthew Bourne's new album Irrealis is out today. Listen to 'Asaf' here.
"'Asaf' is gifted to musician Asaf Sirkis," Bourne explains. "Along with Shri Siram and Dušan Petrović, we played together at the Garana Jazz Festival in August 2020. I'm sure most of us can remember exactly what we were doing around that time, and there was a sense of the intrepid, or an auspicious quality to the whole exercise of making this meeting happen, and its imprint was considerable."
In anticipation of the release of Irrealis, Bourne has shared a playlist of prepared piano inspirations to whet your appetite.
Irrealis will be released May 27th worldwide digitally, and physically in the UK and Europe. The physical release for the rest of the world is July 29th. Pre-order the strictly limited black vinyl LP now – just 750 copies for the world.
matthewbourne.com | Twitter | Facebook | Live Dates | theleaflabel.com/matthewbourne
Bandcamp | Spotify | Apple Music
---
Nightports w/ Tom Herbert - album out now
Published 13 May 2022 by DM
The sweeping Nightports w/ Tom Herbert album is out now. This is Nightports' third instalment in their series of collaborative albums, following Nightports w/ Matthew Bourne and Nightports w/ Betamax.
Tom Herbert made his name as the bass player in Mercury Music Prize-nominated bands Polar Bear and The Invisible, and has become an in-demand collaborator and session musician, including work with Adele, Lana Del Rey and most recently The Smile. Having honed his craft holding the low-end down in some of the most forward-thinking British groups of recent times, and also appearing on some the biggest tracks of the last twenty years, Nightports w/ Tom Herbert brings Herbert's command of the double bass into the spotlight.
Watch Tom Herbert explain the Nightports manifesto, and then dive into the album in your various digital places.
You'll find CD copies of Nightports w/ Tom Herbert in UK and European shops now, the limited edition vinyl in die-cut sleeve is slightly delayed but will land in the next week or so. You can order both on Bandcamp now. Physical release for the rest of the world will now be July 29th.
nightports.com | Twitter | Facebook | theleaflabel.com/nightports
Bandcamp | Spotify | Apple Music
---
Murcof - Martes 20th anniversary vinyl reissues
Published 13 May 2022 by DM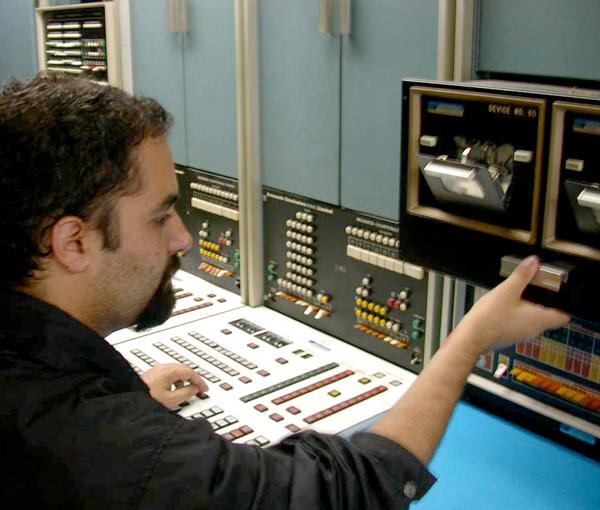 Murcof's seminal debut album, Martes, was released twenty years ago today. We're marking the occasion by reissuing his first three albums on vinyl. Out of print for many years, these albums have been hugely influential in the worlds of minimal and ambient electronic music in their use of modern classical instrumentation, and are significant landmarks in the history of The Leaf Label. Each of the reissues is presented in a new gatefold sleeve featuring updated artwork, with Remembranza and Cosmos featuring fully remastered audio, and Cosmos including a previously unreleased bonus track.
"When I started working on the first Murcof tracks in 2001, I had primarily been playing dance music under the name Terrestre," Fernando Corona recalls. "Although it was a lot of fun, I felt like something was missing. Martes was born as a reaction to this feeling, a need to make more intimate or personal music to try and balance things out. That year, Nortec Collective were invited to play at Sónar festival in Barcelona. I burned a few CD-Rs and brought them with me, hoping I would find a nice home for my new project. If memory serves me, I met Tony Morley of The Leaf Label at a small club called FonFone. I gave him a demo, had a brief chat and wished for the best. I got an email from him a couple months later and off we went!"
Corona worked closely with Alex Gámez on the remasters for Remembranza and Cosmos, which were then cut by legendary mastering engineer Stefan Betke in Berlin.
Strap in for format details...
Martes + Utopía (20th Anniversary Edition)
- Ocean Blue vinyl 3LP (300 copies) - exclusive to Bandcamp & Norman Records
- Indies only Cloud White vinyl 3LP
- Black vinyl 3LP
Remembranza (2022 Remaster)
- Correos Red vinyl 2LP (300 copies) - exclusive to Bandcamp & Norman Records
- Indies only Laurel Green vinyl 2LP
- Back vinyl 2LP
Cosmos (2022 Remaster)
- Voyager Gold vinyl 2LP (300 copies) - exclusive to Bandcamp & Norman Records
- Indies only Lunar Silver vinyl 2LP
- Back vinyl 2LP
Bandcamp editions are available to pre-order now including a three album bundle.
The three albums will be released on vinyl in October 2022 in the UK and Europe and December for the rest of the world. Martes + Utopía is a repress of the expanded 2016 3LP reissue, now in a gatefold sleeve with updated artwork by the original designer, Rubén Alonso Tamayo. Remembranza and Cosmos are reissued on double vinyl in new gatefold sleeves with fully remastered audio.
murcof.com | Twitter | Instagram | Facebook | theleaflabel.com/murcof
Bandcamp | Spotify | Apple Music
---
Szun Waves - Earth Patterns
Published 25 May 2022 by DM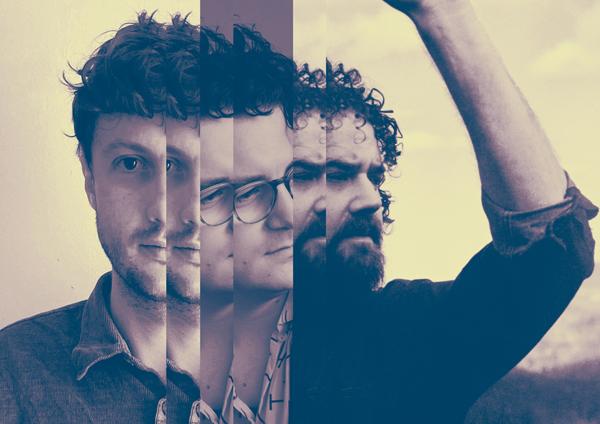 Szun Waves are back to usher in a 'New Universe'. The trio – comprised of producer Luke Abbott, saxophonist Jack Wyllie (Portico Quartet) and drummer Laurence Pike (Triosk/PVT/Liars) have reconvened for sumptuous new album Earth Patterns.
Album sessions took place at the tail end of their 2019 European tour, locking themselves away in the studio for three days of improvisation. They emerged with hours of music, some inspired by their live shows, most born fresh in the studio itself, ready to be moulded into the group's third album in five years. With additional production from electronic savant James Holden and producer/engineer David Pye, they've emerged with the most fully-formed Szun Waves record to date.
"I think the record we've ended up with is an emotional outpouring," Abbott says. "There's a fluidity to it that feels like we tapped into something quite raw. The last record felt like drifting in space but I see this new record as a journey from the outer reaches of the universe down onto the earth, like a macrocosm to microcosm arc," he explains.
Dom Harwood's video for lead track 'New Universe' is a brilliant distillation of what Szun Waves are - a marrying of the organic and the strange: spectral and widescreen. Indeed, Harwood has worked on all aspects of the visual identity for this era of the band, including the beautiful artwork that embodies the rich, detailed approach of Earth Patterns as a whole.
Earth Patterns will be released digitally and on CD, as well as three separate vinyl variants on August 19th. The black vinyl and limited brown smoke vinyl editions include a spot varnished cover, printed inner sleeves and a download code - pre-order on Bandcamp now. The Dinked Edition, available from a select group of UK retailers, is pressed on orange vinyl with black splatter, and limited to 500 copies, adding a screenprinted PVC outer sleeve and a 16-page photobook containing images by Dom Harwood, numbered in the Fibonacci sequence.
szunwaves.com | Twitter | Facebook | Instagram | Youtube | theleaflabel.com/szunwaves
Bandcamp | Spotify | Apple Music
---
Matthew Bourne - Irrealis out now
Published 27 May 2022 by THD
Matthew Bourne's playful new album, Irrealis, is out today. It's prepared piano, but not as we know it…
Having prepared his instrument for work on another project, Bourne took the opportunity to use the set-up to let loose, before returning the piano to its original state. A few minutes into these improvisations, he decided to hit the record button. With no real idea what these pieces would add up to, we're given a rare snapshot of Bourne playing for his own enjoyment - his innate sense of melodicism shining through the percussive clatter and altered tunings.
"These tracks were made moments after recording some pieces for another project - caught impulsively and without alteration of the preparations, whilst also on the precipice of velleity," Bourne explains. "This is the place from which much of my work tends to emerge. At the conclusion of each piece, there seemed an impetus to continue onto the next, and again to the next."
"Irrealis refers to an event that hasn't occurred, or at least hasn't yet occurred," Bourne continues. "I liked the idea that what I'm doing is something of an unreality - the end result is never audible to me at the time."
Bourne has penned a blog post about the process of making Irrealis. If you're keen to stay up-to-date with Bourne's work, it's worth keeping an eye on his blog page, as he distances himself from the hustle and bustle of social media. Who could blame him?
Irrealis is available from your favourite digital music provider now. Unfortunately, the limited edition vinyl LP has only just landed in the UK, so it won't be in UK and European shops for another week or so, and the rest of the world will take longer. Such is life. Order from Bandcamp, and we'll have it with you as soon as possible.
matthewbourne.com | Twitter | Facebook | Live Dates | theleaflabel.com/matthewbourne
Bandcamp | Spotify | Apple Music
---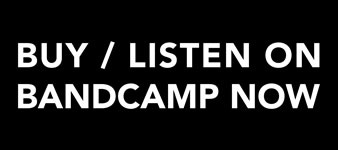 LATEST NEWS
ARCHIVED NEWS
2023 October
2023 August
2023 May
2023 April
2023 March
2023 February
2023 January
2022 December
2022 November
2022 October
2022 September
2022 August
2022 July
2022 May
2022 April
2022 March
2022 February
2022 January
2021 November
2021 October
2021 September
2021 July
2021 June
2021 May
2021 April
2021 March
2021 February
2021 January
2020 December
2020 November
2020 October
2020 September
2020 August
2020 July
2020 June
2020 May
2020 April
2020 March
2020 February
2020 January
2019 December
2019 November
2019 October
2019 September
2019 August
2019 July
2019 June
2019 May
2019 April
2019 March
2019 February
2019 January
2018 December
2018 November
2018 October
2018 September
2018 August
2018 July
2018 June
2018 May
2018 April
2018 March
2018 February
2018 January
2017 December
2017 November
2017 October
2017 September
2017 August
2017 July
2017 June
2017 May
2017 April
2017 March
2016 November
2016 October
2016 September
2016 August
2016 July
2016 June
2016 May
2016 April
2016 March
2016 February
2016 January
2015 December
2015 November
2015 October
2015 September
2015 August
2015 July
2015 June
2015 March
2015 February
2015 January
2014 December
2014 October
2014 September
2014 August
2014 July
2014 June
2014 May
2014 April
2014 March
2014 February
2014 January
2013 December
2013 November
2013 October
2013 September
2013 August
2013 July
2013 June
2013 May
2013 April
2013 March
2013 February
2013 January
2012 December
2012 November
2012 October
2012 September
2012 August
2012 July
2012 June
2012 May
2012 April
2012 March
2012 February
2012 January
2011 December
2011 November
2011 October
2011 September
2011 August
2011 June
2011 May
2011 April
2011 March
2011 February
2010 December
2010 November
2010 October
2010 September
2010 August
2010 July
2010 June
2010 May
2010 April
2010 March
2010 February
2010 January
2009 December
2009 November
2009 October
2009 September
2009 August
2009 July
2009 June
2009 May
2009 April
2009 March
2009 February
2009 January
2008 December
2008 November
2008 October
RSS
Subscribe to Blog as an RSS Feed.