Polar Bear With Jyager Announce New Mini-Album And Download
Published 8 September 2010 by BWL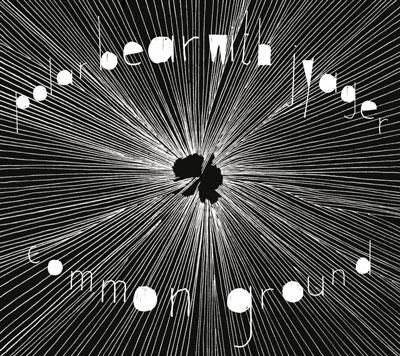 Polar Bear release a mini-album, Common Ground, this October to coincide with their latest UK tour (see dates here). PB's Sebastian Rochford snatched samples from a vinyl copy of the group's acclaimed fourth album, Peepers, and built new tracks from the ground up, in collaboration with UK MC Jyager. The results are remarkable, demonstrating a hitherto hidden side to Rochford's skills. Rochford and Jyager initially teamed up earlier this year for a BBC session which also featured Chartwell Dutiro and Leo Abrahams.
We are offering the track 'Enterprize' as a free download to our mailing list subscribers. To download, sign up or log in here: http://files.theleaflabel.com/signup
You can preorder the mini-album on CD or limited edition vinyl here - we will be shipping these out as soon as we have stock. Downloads will be available for purchase a couple of weeks before the official release date of October 18.
Jyager will be joining forces with Polar Bear for two shows at this year's London Jazz Festival
http://polarbearmusic.com
http://myspace.com/sebastianrochford
http://theleaflabel.com/polarbear
---
Polar Bear's Seb Rochford And Jyager On BBC Radio 3
Published 16 September 2010 by BWL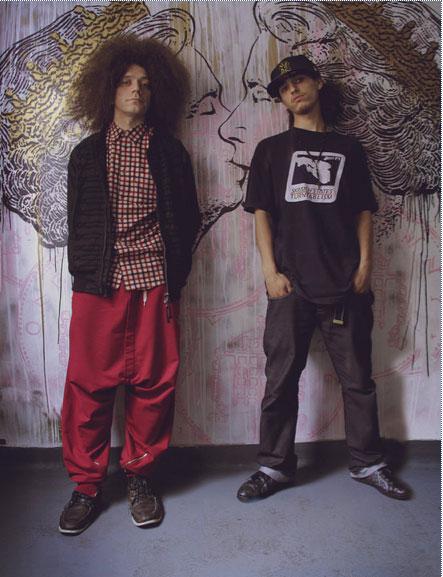 Polar Bear's Seb Rochford and MC Jyager have recorded a session for BBC Radio 3's The Verb which is broadcast tomorrow (Friday September 17) at 9.15pm. The show will be accessible via the BBC iplayer for a week after the event. Click here for more details.
Jyager has collaborated with Polar Bear for the upcoming mini album, Common Ground, which is released in October 25 (preorder here).
We are offering the track 'Enterprize' as a free download to our mailing list subscribers. To download, sign up or log in here: http://files.theleaflabel.com/signup
---
Polar Bear Video Session & Mixtape
Published 29 September 2010 by BWL
Polar Bear recorded a video session with collaborator Jyager at The Queen Of Hoxton in London recently. This was the first ever live performance of the two tracks taken from upcoming mini-album Common Ground (released October 25). Here are the videos:
Seb Rochford, Polar Bear's mainman, has made his second mixtape following the popular mix you can find here. Rochford told The Quietus a little bit about how he came to be working with Jyager and his love of hip-hop and grime, which you can read while listening to the new mix, right here.
Polar Bear begin their latest UK tour this week, see all the dates here.
Common Ground is available to buy now from our shop. CDs are shipping now (they won't be in the shops til October 25), and you can pre-order the vinyl with free downloads to go now. The band will also be selling the CDs on the UK tour.
---
Exclusive Wildbirds & Peacedrums Download
Published 30 September 2010 by BWL
We are giving subscribers to The Leaf Label's mailing list the opportunity to download an exclusive remix of the Wildbirds & Peacedrums track 'Fight For Me'. The duo's first shows 'with Voices' outside of the UK begin this weekend (all dates here), and we urge you to check the shows out - you won't regret it!
Vancouver-based producer, DJ and founder of Lighta! Sound, Michael Red, approached Wildbirds & Peacedrums in August with his minimal remix of the Rivers album track under his artist name mred, and we liked it so much we thought we'd give you the chance to hear it. You can get your hands on a free mp3 by signing up or logging in here.
In other news, Mariam and Andreas have re-recorded 'So Soft So Pink' from last year's album, The Snake, with the Qvartiett string quartet and it features on The Göteborg String Theory compilation, which is being made available outside Scandinavia for the first time next week through Kning Disk. You can buy it here.
http://wildbirdsandpeacedrums.com
http://twitter.com/wbpd
http://facebook.com/Wildbirds-Peacedrums
http://theleaflabel.com/wildbirdsandpeacedrums
---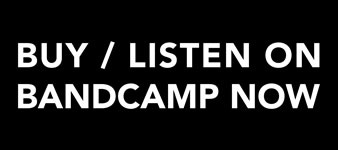 LATEST NEWS
ARCHIVED NEWS
2023 October
2023 August
2023 May
2023 April
2023 March
2023 February
2023 January
2022 December
2022 November
2022 October
2022 September
2022 August
2022 July
2022 May
2022 April
2022 March
2022 February
2022 January
2021 November
2021 October
2021 September
2021 July
2021 June
2021 May
2021 April
2021 March
2021 February
2021 January
2020 December
2020 November
2020 October
2020 September
2020 August
2020 July
2020 June
2020 May
2020 April
2020 March
2020 February
2020 January
2019 December
2019 November
2019 October
2019 September
2019 August
2019 July
2019 June
2019 May
2019 April
2019 March
2019 February
2019 January
2018 December
2018 November
2018 October
2018 September
2018 August
2018 July
2018 June
2018 May
2018 April
2018 March
2018 February
2018 January
2017 December
2017 November
2017 October
2017 September
2017 August
2017 July
2017 June
2017 May
2017 April
2017 March
2016 November
2016 October
2016 September
2016 August
2016 July
2016 June
2016 May
2016 April
2016 March
2016 February
2016 January
2015 December
2015 November
2015 October
2015 September
2015 August
2015 July
2015 June
2015 March
2015 February
2015 January
2014 December
2014 October
2014 September
2014 August
2014 July
2014 June
2014 May
2014 April
2014 March
2014 February
2014 January
2013 December
2013 November
2013 October
2013 September
2013 August
2013 July
2013 June
2013 May
2013 April
2013 March
2013 February
2013 January
2012 December
2012 November
2012 October
2012 September
2012 August
2012 July
2012 June
2012 May
2012 April
2012 March
2012 February
2012 January
2011 December
2011 November
2011 October
2011 September
2011 August
2011 June
2011 May
2011 April
2011 March
2011 February
2010 December
2010 November
2010 October
2010 September
2010 August
2010 July
2010 June
2010 May
2010 April
2010 March
2010 February
2010 January
2009 December
2009 November
2009 October
2009 September
2009 August
2009 July
2009 June
2009 May
2009 April
2009 March
2009 February
2009 January
2008 December
2008 November
2008 October
RSS
Subscribe to Blog as an RSS Feed.