The Comet Is Coming to Village Underground
Published 2 May 2016 by DM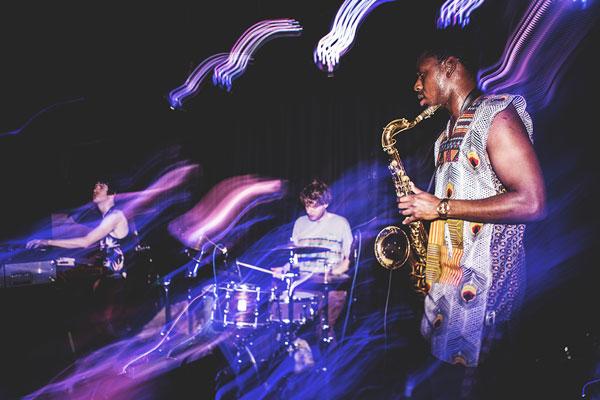 Following its spectacular showing at London Fields Brewery, The Comet returns to London on May 20th 2016CE. The celebration is set for Village Underground and will be hosted by wise astronomers Soundway. The Comet Is Coming! Come revel in its celestial glow.
Check out the Comet Course Syllabus (CCS) video playlist. Put together by the prophets Danalogue The Conqueror, Betamax Killer and King Shabaka, it is a pool of cosmic resources spanning science, philosophy, music, spirituality and historical illuminations. To further aid our journey towards apocalypse in terms of our awareness of the end, our own mortality and also our humanity. CCS will be updated regularly. Study it carefully and enlightenment is yours.
If you're in need of further spiritual nourishment, you will find it in the form of King Shabaka's Solid Steel mix.
Channel The Spirits is available on LP/CD and download from Bandcamp or the Leaf shop or find it on your favourite music delivery service.
thecometiscoming.co.uk
@cometcoming
facebook.com/thecometiscoming
instagram.com/cometcoming
theleaflabel.com/thecometiscoming
---
New Jherek Bischoff album Cistern
Published 3 May 2016 by DM
Prodigiously talented multi-instrumentalist and composer Jherek Bischoff has revealed details of his new album Cistern. Gloriously cinematic, these modern orchestral recordings showcase Jherek's unerring ability to pull at the heartstrings.
Born from time spent improvising in an empty two million gallon underground water tank, it is a record intrinsically linked to the space in which it was conceived. A space which forced Bischoff to slow down, to reflect, to draw on his childhood growing up on a sailing boat - an unexpected journey of rediscovery, from the city back to the Pacific Ocean via the Cistern.
Stereogum are premiering the title track now. Find a dark place, turn it up loud and immerse yourself completely.
Cistern will be released July 15th and is available to pre-order now on LP, CD and download from Jherek's Bandcamp and the Leaf shop.
Find all Jherek tour dates on our live page.
jherekbischoff.com
theleaflabel.com/jherekbischoff
@jherekbischoff
facebook.com/jherekbischoff
---
Melt Yourself Down - Jump The Fire video
Published 25 May 2016 by DM
If you're looking for sinister oily goings on, you've come to the right place. The Line Of Best Fit have premiered the beautiful shadowy video for 'Jump The Fire' by Melt Yourself Down.
Or Vimeo.
'Jump The Fire' is taken from Last Evenings On Earth which you can order on LP, CD and download from the MYD Bandcamp or Leaf shop.
Get Melt Yourself Down in your life this summer at the following festivals:
Sat 11 Jun - Novara Jazz Festival, Novara, ITALY
Sun 12 Jun - Tracce Festival, Terracina, ITALY
Fri 1 Jul - Blissfields, Hampshire, UK
Fri 15 Jul - Larmer Tree Festival, Salisbury, UK
Sat 6 Aug - Fieldview Festival, Wiltshire, UK
Sat 3 Sep - Festival No.6, Portmeirion, UK
meltyourselfdown.com
theleaflabel.com/meltyourselfdown
@meltyrselfdown
facebook.com/MeltYourselfDown
---
Matthew Bourne at The Great Escape
Published 27 May 2016 by DM
Matthew Bourne conquered Brighton music industry shindig The Great Escape last weekend using the power of incredible voltage-controlled oscillations. You can listen to an extract of his performance for BBC Radio 3's Late Junction on the iPlayer now.
Bourne has a number of shows coming up, including a Radioland performance at Bains Numériques #9 in Paris on June 1st and a full AV moogmemory performance with visual artist Michael England at New River Studios, London on June 4th. More shows on our live page.
You can also listen to Bourne's newly unleashed take on Phil Collin's 'Sussudio', because synthesisers.
moogmemory and Radioland are available to order on vinyl, CD and download from Bourne's Bandcamp and the Leaf shop.
matthewbourne.com
@MatthewBourne_
facebook.com/mortbutane
theleaflabel.com/matthewbourne
---
Dearly Beloved...
Published 31 May 2016 by DM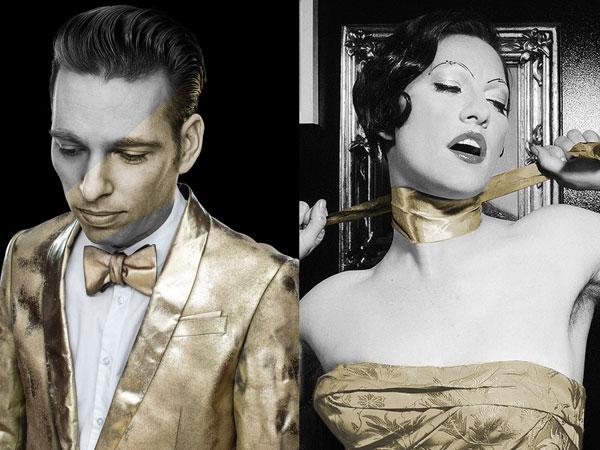 Jherek Bischoff and Amanda Palmer have come together once again to celebrate the life of one their musical idols, Prince. Following their tribute to David Bowie earlier this year, their spectral take on 'Purple Rain' was premiered on Pitchfork earlier today.
"Like with Bowie," says Amanda Palmer, "We could think of no better action than to get into the studio, and mourn and feel Prince using the music."
The pair covered the entire Purple Rain album for a New Year's Eve show in New York in 2012.
"When Prince passed away," Jherek explains in a post on his blog, "We went back and forth about whether we should make something. We knew in our hearts that we wanted to, but it seemed like a bit much, so soon after the Bowie record. But losing Prince was just too much. Losing them both, just too much. Making the Bowie record had been so extremely therapeutic for us, and getting deep into those songs was such an intense and beautiful experience. It was no different working on this. It just gave me an even deeper love of one of the greatest musicians ever to walk this earth."
The track is available to download from Amanda Palmer's Bandcamp page, with all proceeds going to the Elevate Hope Foundation.
jherekbischoff.com
theleaflabel.com/jherekbischoff
@jherekbischoff
facebook.com/jherekbischoff
---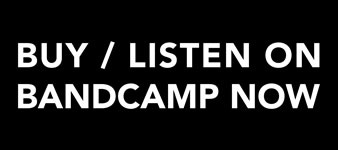 LATEST NEWS
ARCHIVED NEWS
2023 October
2023 August
2023 May
2023 April
2023 March
2023 February
2023 January
2022 December
2022 November
2022 October
2022 September
2022 August
2022 July
2022 May
2022 April
2022 March
2022 February
2022 January
2021 November
2021 October
2021 September
2021 July
2021 June
2021 May
2021 April
2021 March
2021 February
2021 January
2020 December
2020 November
2020 October
2020 September
2020 August
2020 July
2020 June
2020 May
2020 April
2020 March
2020 February
2020 January
2019 December
2019 November
2019 October
2019 September
2019 August
2019 July
2019 June
2019 May
2019 April
2019 March
2019 February
2019 January
2018 December
2018 November
2018 October
2018 September
2018 August
2018 July
2018 June
2018 May
2018 April
2018 March
2018 February
2018 January
2017 December
2017 November
2017 October
2017 September
2017 August
2017 July
2017 June
2017 May
2017 April
2017 March
2016 November
2016 October
2016 September
2016 August
2016 July
2016 June
2016 May
2016 April
2016 March
2016 February
2016 January
2015 December
2015 November
2015 October
2015 September
2015 August
2015 July
2015 June
2015 March
2015 February
2015 January
2014 December
2014 October
2014 September
2014 August
2014 July
2014 June
2014 May
2014 April
2014 March
2014 February
2014 January
2013 December
2013 November
2013 October
2013 September
2013 August
2013 July
2013 June
2013 May
2013 April
2013 March
2013 February
2013 January
2012 December
2012 November
2012 October
2012 September
2012 August
2012 July
2012 June
2012 May
2012 April
2012 March
2012 February
2012 January
2011 December
2011 November
2011 October
2011 September
2011 August
2011 June
2011 May
2011 April
2011 March
2011 February
2010 December
2010 November
2010 October
2010 September
2010 August
2010 July
2010 June
2010 May
2010 April
2010 March
2010 February
2010 January
2009 December
2009 November
2009 October
2009 September
2009 August
2009 July
2009 June
2009 May
2009 April
2009 March
2009 February
2009 January
2008 December
2008 November
2008 October
RSS
Subscribe to Blog as an RSS Feed.