Melt Yourself Down - Live At The New Empowering Church
Published 1 May 2014 by DM
If you missed out on a copy of Live At The New Empowering Church in the Record Store Day bunfight, it is now available to buy over on the Melt Yourself Down Bandcamp. There are only nine hundred copies of this beautiful brutal live LP. When they're gone they're gone.
MYD have a busy summer ahead with new festival dates announced. Details on our live page.
meltyourselfdown.com
theleaflabel.com/meltyourselfdown
@meltyrselfdown
facebook.com/MeltYourselfDown
---
Roll The Dice - Aridity
Published 6 May 2014 by DM
Hot on the heels of last week's cinematic album trailer, Roll The Dice continue their new album offensive with the release of 'Aridity' via FACT. You can download it for free from their Bandcamp now. We suggest that you do.
rollthedicesthlm.com
theleaflabel.com/rollthedice
@RollTheDiceStm
facebook.com/rollthedicesthlm
---
Polar Bear - Life And Life video
Published 15 May 2014 by DM
Polar Bear have launched the brand new video for their brooding track 'Life and Life', taken from the new album In Each And Every One. Directed by Roland Lindner, the clip is based on a concept by Sebastian Rochford. Watch the video on YouTube, Vimeo or via the Jazzwise premiere.
The band will open James Lavelle's Meltdown festival this year. The early evening performance (5.30pm), which is free to attend, takes place at the Queen Elizabeth Hall on Friday 13th June.
Full details on all the band's performances, including a run of summer festivals, can be found here.
@polarbear_uk
@polarbearseb
facebook.com/sebastianrochford
polarbearmusic.com
theleaflabel.com/polarbear
youtube.com/PolarBearSeb
---
Roll The Dice - Assembly video
Published 22 May 2014 by DM
Watch the breathtaking new video for 'Assembly' by Roll The Dice. The Norwegian archipelago of Svalbard matches blow for blow, the scale and beauty of this epic centrepiece from new album Until Silence. Footage from the Russian settlements at Barentsburg and Colesbukta and a tense full-blooded orchestral build suggest political tensions in a world thirsting for oil. There are helicopters, snowmobiles and polar bears. Pretty much all you could ever want from a music video! The film was directed by visual collaborators Frode & Marcus. Self-Titled ran a premiere of the video earlier today.
Watch on Vimeo.
Until Silence is released 2nd June and can be pre-ordered from the Roll The Dice Bandcamp or the Leaf shop.
rollthedicesthlm.com
theleaflabel.com/rollthedice
@RollTheDiceStm
facebook.com/rollthedicesthlm
---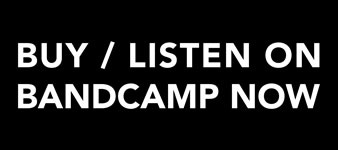 LATEST NEWS
ARCHIVED NEWS
2018 March
2018 February
2018 January
2017 December
2017 November
2017 October
2017 September
2017 August
2017 July
2017 June
2017 May
2017 April
2017 March
2016 November
2016 October
2016 September
2016 August
2016 July
2016 June
2016 May
2016 April
2016 March
2016 February
2016 January
2015 December
2015 November
2015 October
2015 September
2015 August
2015 July
2015 June
2015 March
2015 February
2015 January
2014 December
2014 October
2014 September
2014 August
2014 July
2014 June
2014 May
2014 April
2014 March
2014 February
2014 January
2013 December
2013 November
2013 October
2013 September
2013 August
2013 July
2013 June
2013 May
2013 April
2013 March
2013 February
2013 January
2012 December
2012 November
2012 October
2012 September
2012 August
2012 July
2012 June
2012 May
2012 April
2012 March
2012 February
2012 January
2011 December
2011 November
2011 October
2011 September
2011 August
2011 June
2011 May
2011 April
2011 March
2011 February
2010 December
2010 November
2010 October
2010 September
2010 August
2010 July
2010 June
2010 May
2010 April
2010 March
2010 February
2010 January
2009 December
2009 November
2009 October
2009 September
2009 August
2009 July
2009 June
2009 May
2009 April
2009 March
2009 February
2009 January
2008 December
2008 November
2008 October
RSS
Subscribe to Blog as an RSS Feed.