A Hawk And A Hacksaw Announce North American Tour
Published 4 August 2009 by BWL
Following their extensive European tour, A Hawk And A Hacksaw have announced a North American tour this autumn (or should that be, this fall...) to promote new album, Délivrance. The tour begins with an appearance at The Wire's Adventures in Modern Music in Chicago on September 12.
Support on the majority of dates comes from Damon & Naomi, who are celebrating the release of the The Sub Pop Years, a compilation of recordings made over the course of four albums on the venerable Seattle label.
AHAAH's extended encore at their Oxford show on their recent UK tour was captured on camera as the band leave the venue and play on the streets:
Sat 12 Sep 2009 Adventures in Modern Music, Empty Bottle, Chicago, IL, USA
Mon 14 Sep 2009 Beachland Tavern, Cleveland, OH, USA
Tue 15 Sep 2009 Your Inner Vagabond, Pittsburgh, PA, USA
Wed 16 Sep 2009 The Drake Hotel, Toronto, ON, CANADA
Thu 17 Sep 2009 Il Motore, Montreal, QC, CANADA*
Fri 18 Sep 2009 YMCA Theatre, Cambridge, MA, USA*
Sat 19 Sep 2009 Le Poisson Rouge, New York, NY, USA*
Sun 20 Sep 2009 Rock N' Roll Hotel, Washington, DC, USA*
Wed 23 Sep 2009 Grey Eagle Tavern and Music Hall, Asheville, NC, USA
Thu 24 Sep 2009 Melting Point, Athens, GA, USA*
Fri 25 Sep 2009 The Earl, Atlanta, GA, USA*
Sat 26 Sep 2009 The Pilot Light, Knoxville, TN, USA*
Tue 6 Oct 2009 Solar Culture, Tucson, AZ, USA
Wed 7 Oct 2009 The Casbah, San Diego, USA
Thu 8 Oct 2009 Spaceland, Los Angeles, CA, USA*
Fri 9 Oct 2009 The Independent, San Francisco, CA, USA*
Sat 10 Oct 2009 Nocturnum, Eureka, CA, USA*
Mon 12 Oct 2009 Doug Fir, Portland, OR, USA*
Tue 13 Oct 2009 The Tractor Tavern, Seattle, WA, USA*
Thu 15 Oct 2009 Urban Lounge, Salt Lake City, UT, USA*
Fri 16 Oct 2009 Hi-Dive, Denver, CO, USA *
http://www.theleaflabel.com/ahaah
http://www.ahawkandahacksaw.co.uk
http://myspace.com/ahawkandahacksaw
(Photo taken by Mary-Ellen Swayne, 2009)
---
Vladislav Delay - Tummaa Shipping Now!
Published 12 August 2009 by BWL
Vladislav Delay's (aka Sasu Ripatti) first album on Leaf, ''Tummaa'', is released officially worldwide on August 24. However, we have the limited LP and CDs in stock now, and will be mailing them this week if you order here: http://leaf.greedbag.com/buy/tummaa-0/ .
Don't forget that you can get mp3 or flac downloads free when you buy the vinyl from our shop.
You can hear 'Melankolia' from Tummaa on Delay's myspace:
http://www.myspace.com/vladislavdelaymusic
See Ripatti's tour dates here:
http://www.theleaflabel.com/vladislavdelay
---
Wildbirds & Peacedrums Black Cab Sessions
Published 13 August 2009 by BWL
At The Big Chill last weekend, Wildbirds & Peacedrums hopped into a taxi to record a Black Cab Session. The Swedish duo chose 'There Is No Light' from this The Snake, which came out in April this year. Here's the video:
http://www.myspace.com/wildbirdsandpeacedrums
http://theleaflabel.com/wildbirdsandpeacedrums
---
A Hawk And A Hacksaw SXSW Video Online
Published 14 August 2009 by BWL
A Hawk And A Hacksaw played at this year's SXSW in Austin, Texas in March this year and one of their performances was captured on camera by Rockfeedback. The footage, recorded on the porch of the Austin Folk House, includes as interview with the core duo Jeremy Barnes and Heather Trost. You can see the video here:
http://www.rockfeedback.com/tv/direct/channels/297400/532773/
Meanwhile, AHAAH are about to embark on their latest North American tour, which begins in Chicago on September 12. Full details here:
http://www.theleaflabel.com/ahaah
http://www.myspace.com/ahawkandahacksaw
http://www.ahawkandahacksaw.co.uk
---
Nancy Elizabeth Confirms European Shows
Published 19 August 2009 by BWL
Nancy Elizabeth has confirmed a one-off London headline show to preview songs from her second album, Wrought Iron, to be released on October 5. The gig takes place at the Union Chapel's Upper Hall on September 24, where Nancy will be mainly be performing on piano. The promoters, Fleeing From Pigeons, are offering 'specially designed' tickets for a reduced price of £5 until Monday 24 August via the following link:
http://www.fleeingfrompigeons.com/?p=743
Following a very successful appearance on the main stage at Camp Bestival earlier this summer, Nancy finishes off the festival season at Shambala (UK) and Incubate (NL) festivals. Support slots have also been confirmed on labelmates Efterklang's UK tour.
http://www.nancyelizabeth.co.uk
http://www.myspace.com/nancyelizabethcunliffe
http://www.theleaflabel.com/nancyelizabeth
Here are the shows with more to be confirmed:
Sun 30 Aug 2009 Shambala Festival, East Midlands, UK
Sun 13 Sep 2009 Theatre De La Fulte Enchantée, Brussels, BELGIUM
Mon 14 Sep 2009 Incubate Festival, Paradox, Tilburg, NETHERLANDS
Thu 24 Sep 2009 Union Chapel, London, UK
Thu 29 Oct 2009 The Asylum, Birmingham, UK (with Efterklang)
Fri 30 Oct 2009 Oran Moor, Glasgow, UK (with Efterklang)
Sun 1 Nov 2009 Brainwash Festival, Stylus, Leeds, UK (with Efterklang)
Mon 2 Nov 2009 The Concert Hall, Reading, UK (with Efterklang)
---
Icy Demons Live Video
Published 27 August 2009 by BWL
A video of Icy Demons playing title track 'Miami Ice', from their latest album in Chicago on August 9 this year, has emerged online. The video can be seen below:
See the original post here:
http://www.babelgum.com/4000543/deradoorian-and-icy-demons-road-trippin-with-ice-cream-man.html
http://icydemons.com
http://www.myspace.com/icydemons
---
New Wildbirds & Peacedrums Video
Published 28 August 2009 by BWL
Wildbirds & Peacedrums release their first physical single, 'My Heart', on September 7. A beautiful animated video for the song has just been released. Directed and animated by fellow Swede Sara Frisk the video can be viewed here or on youtube:
The Swedish duo co-headline with compatriots Loney Dear at the Union Chapel on September 10 as a warm-up to both artists' appearances at the End Of The Road festival.
The Snake has just been released in North America this week by The Control Group, with a smattering of New York shows confirmed for the band, supporting Deerhoof and Fanfarlo. All their forthcoming dates are listed here.
http://myspace.com/wildbirdsandpeacedrums
http://www.theleaflabel.com/wildbirdsandpeacedrums
---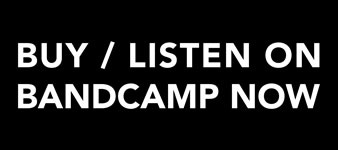 LATEST NEWS
ARCHIVED NEWS
2023 January
2022 December
2022 November
2022 October
2022 September
2022 August
2022 July
2022 May
2022 April
2022 March
2022 February
2022 January
2021 November
2021 October
2021 September
2021 July
2021 June
2021 May
2021 April
2021 March
2021 February
2021 January
2020 December
2020 November
2020 October
2020 September
2020 August
2020 July
2020 June
2020 May
2020 April
2020 March
2020 February
2020 January
2019 December
2019 November
2019 October
2019 September
2019 August
2019 July
2019 June
2019 May
2019 April
2019 March
2019 February
2019 January
2018 December
2018 November
2018 October
2018 September
2018 August
2018 July
2018 June
2018 May
2018 April
2018 March
2018 February
2018 January
2017 December
2017 November
2017 October
2017 September
2017 August
2017 July
2017 June
2017 May
2017 April
2017 March
2016 November
2016 October
2016 September
2016 August
2016 July
2016 June
2016 May
2016 April
2016 March
2016 February
2016 January
2015 December
2015 November
2015 October
2015 September
2015 August
2015 July
2015 June
2015 March
2015 February
2015 January
2014 December
2014 October
2014 September
2014 August
2014 July
2014 June
2014 May
2014 April
2014 March
2014 February
2014 January
2013 December
2013 November
2013 October
2013 September
2013 August
2013 July
2013 June
2013 May
2013 April
2013 March
2013 February
2013 January
2012 December
2012 November
2012 October
2012 September
2012 August
2012 July
2012 June
2012 May
2012 April
2012 March
2012 February
2012 January
2011 December
2011 November
2011 October
2011 September
2011 August
2011 June
2011 May
2011 April
2011 March
2011 February
2010 December
2010 November
2010 October
2010 September
2010 August
2010 July
2010 June
2010 May
2010 April
2010 March
2010 February
2010 January
2009 December
2009 November
2009 October
2009 September
2009 August
2009 July
2009 June
2009 May
2009 April
2009 March
2009 February
2009 January
2008 December
2008 November
2008 October
RSS
Subscribe to Blog as an RSS Feed.