Oh No Ono Hatch Eggs And Announce European Tour
Published 4 February 2010 by BWL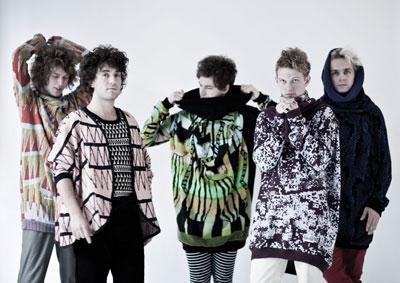 Oh No Ono have announced a European tour to promote the release of their technicolour new album Eggs, which is officially released on February 8. You can order the album via our store now as we have the limited edition CDs and double LPs in stock now. What's more, if you order the vinyl, you can get your hands on a free download immediately, just by adding the download to your basket before you check out.
In other news, the band have put together a wildly eclectic mixtape for 'Sup magazine, which you can find here.
See all the bands videos, including those for singles 'Swim' and 'Helplessly Young' here.
And don't forget the digital album taster here.
The dates:
Mon 15 Feb - Kuudes Linja, Helsinki, FINLAND
Wed 17 Feb - Fritz's Corner, Stockholm, SWEDEN
Thu 18 Feb - by:Larm, Oslo, NORWAY
Fri 19 Feb - by:Larm, Oslo, NORWAY
Thu 25 Feb - La Maroquinerie, Paris, FRANCE
Fri 26 Feb - Le Romandie, Lausanne, SWITZERLAND
Sat 27 Feb - D:qliq, Luxembourg, LUXEMBOURG
Mon 1 Mar - Captain's Rest, Glasgow, UK
Tue 2 Mar - Brudenell Social Club, Leeds, UK
Wed 3 Mar - Upstairs At The Garage, London, UK
Thu 4 Mar - Paradiso, Amsterdam, NETHERLANDS
Sat 22 May - Prinzenbar, Hamburg, GERMANY
Sun 23 May - Privatclub, Berlin, GERMANY
Mon 24 May - Studio 672, Cologne, GERMANY
Tue 25 May - Nachtleben, Frankfurt, GERMANY
Wed 26 May - 59:1, Munich, GERMANY
http://www.ohnoono.com
http://www.myspace.com/ohnoono
http://www.theleaflabel.com/ohnoono
---
New Polar Bear Video
Published 17 February 2010 by BWL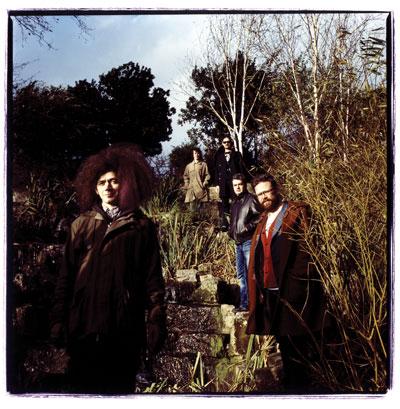 Polar Bear have unveiled their first ever promo video for 'A New Morning Will Come' from forthcoming album, Peepers. Directed by visual/sound artist Kira Zhigalina, the video combines footage from vintage educational films with her own textures, producing a dense collage of images that complements the track beautifully.
See the video here:
And youtube.
Peepers is released on March 1. You can order the album via our store and if you order the vinyl you can get your hands on a free download immediately, just by adding the download to your basket before you check out. All copies of the vinyl will have a download code in the package too, which includes a bonus track not included on the LP.
The band will be performing live shows throughout the year with all confirmed dates here:
Fri 19 February - The Old Market, Brighton, UK
Sat 20 February - The Farmhouse, Canterbury, UK
Wed 24 February - The Junction, Cambridge, UK
Fri 26 February - Paradox, Tilburg, NETHERLANDS
Tue 2 March - The Garage, London, UK
Fri 26 March - The Firestation, Windsor, UK
Mon 3 May - Cheltenham Jazz Festival, Cheltenham, UK
Thu 20 May - Hnita Jazz, Heist-op-den-Berg, BELGIUM
Fri 21 May - Recyclart, Brussels, BELGIUM
Sat 22 May - LVC, Leiden, NETHERLANDS
Sat 3 July - Mostly Jazz Festival, Birmingham, UK
Fri 9 July - Pohoda Festival, Trencin, SLOVAKIA
Sun 29 August - Aeon Festival, Devon, UK
http://polarbearmusic.com
http://myspace.com/sebastianrochford
http://theleaflabel.com/polarbear
---
Polar Bear Mixtape
Published 24 February 2010 by BWL
Polar Bear's new album Peepers is released next week (click here to order). The band's leader, Seb Rochford, has meticulously compiled an outstanding (and unexpected) mixtape comprised of his favourite music of 2009, complete with all sorts of 'hidden' samples. The mix includes music by Mos Def, Buraka Som Sistema, Harmonic 313, Lightning Bolt and the Noisettes, as well as loads of underground hiphop, and shows a quite different side to Seb than you may expect...
You can download the mix and tracklisting here:
Seb Rochford (Polar Bear) mixtape by theleaflabel
See all the band's shows here.
http://polarbearmusic.com
http://myspace.com/sebastianrochford
http://theleaflabel.com/polarbear
---
Wildbirds & Peacedrums With Voices - May 2010 European Tour
Published 25 February 2010 by BWL
Sweden's exhilarating duo Wildbirds & Peacedrums have lost no time in greeting the new decade with a fevered burst of creative energy. New decade, new direction.
Announcing a European tour for May 2010, vocalist Mariam Wallentin and percussionist Andreas Werliin will be performing new material at the shows, backed by a full choir. The new songs will be premiered at the Pavement-curated ATP Festival in May (full dates below).
Currently supporting St Vincent on tour in the US, the band rehearsed, recorded and mixed two new bodies of work in 10 days in Iceland at the end of January, around a theme of water.
Five songs focus on steel drum (representing the single drop of water), while another five recorded in a church feature a collaboration with the 12 strong Schola Cantorum Reykjavík Chamber Choir (the ocean), who also featured on Björk's Medulla album. These amazing new songs were recorded by Australian émigré Ben Frost, mixed by Valgeir Sigurðsson (Camille, CocoRosie, Bonnie Prince Billy) with choral arrangements by Hildur Guðnadóttir (who has collaborated with Fever Ray, Throbbing Gristle and is a member of Múm). A stellar cast, you will agree.
"We see the choir recordings as the main picture, the big strong emotions," explains Mariam, "while the steel pan songs are the inside small reactions, or what comes after a storm. Like the shadow that always follows, like the tail. This album is all about internal emotions for us. Pure and simple, that's what our music is about."
The new recordings will be released as two limited edition vinyl EPs, to be combined later on CD and digital download. The first release will accompany the May tour dates. More details to follow.
European tour dates:
Friday 14 May - ATP Festival, Minehead, UK
Saturday 15 May - Bishopsgate Institute, London, UK
Sunday 16 May - Café De La Danse, Paris, France
Monday 17 May - Dampfzentrale, Bern, Switzerland
Wednesday 19 May - Babel, Malmö, Sweden
Thursday 20 May - Jazzhouse, Copenhagen, Denmark
Friday 21 May - Blå, Oslo, Norway
Saturday 22 May - Södra Teatern, Stockholm, Sweden
http://myspace.com/wildbirdsandpeacedrums
http://theleaflabel.com/wildbirdsandpeacedrums
---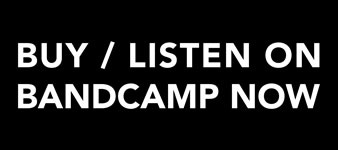 LATEST NEWS
ARCHIVED NEWS
2023 October
2023 August
2023 May
2023 April
2023 March
2023 February
2023 January
2022 December
2022 November
2022 October
2022 September
2022 August
2022 July
2022 May
2022 April
2022 March
2022 February
2022 January
2021 November
2021 October
2021 September
2021 July
2021 June
2021 May
2021 April
2021 March
2021 February
2021 January
2020 December
2020 November
2020 October
2020 September
2020 August
2020 July
2020 June
2020 May
2020 April
2020 March
2020 February
2020 January
2019 December
2019 November
2019 October
2019 September
2019 August
2019 July
2019 June
2019 May
2019 April
2019 March
2019 February
2019 January
2018 December
2018 November
2018 October
2018 September
2018 August
2018 July
2018 June
2018 May
2018 April
2018 March
2018 February
2018 January
2017 December
2017 November
2017 October
2017 September
2017 August
2017 July
2017 June
2017 May
2017 April
2017 March
2016 November
2016 October
2016 September
2016 August
2016 July
2016 June
2016 May
2016 April
2016 March
2016 February
2016 January
2015 December
2015 November
2015 October
2015 September
2015 August
2015 July
2015 June
2015 March
2015 February
2015 January
2014 December
2014 October
2014 September
2014 August
2014 July
2014 June
2014 May
2014 April
2014 March
2014 February
2014 January
2013 December
2013 November
2013 October
2013 September
2013 August
2013 July
2013 June
2013 May
2013 April
2013 March
2013 February
2013 January
2012 December
2012 November
2012 October
2012 September
2012 August
2012 July
2012 June
2012 May
2012 April
2012 March
2012 February
2012 January
2011 December
2011 November
2011 October
2011 September
2011 August
2011 June
2011 May
2011 April
2011 March
2011 February
2010 December
2010 November
2010 October
2010 September
2010 August
2010 July
2010 June
2010 May
2010 April
2010 March
2010 February
2010 January
2009 December
2009 November
2009 October
2009 September
2009 August
2009 July
2009 June
2009 May
2009 April
2009 March
2009 February
2009 January
2008 December
2008 November
2008 October
RSS
Subscribe to Blog as an RSS Feed.