Jherek Bischoff releases 'Eyes' video with David Byrne, rejoins Amanda Palmer for summer tour
Published 10 July 2013 by BWL
Jherek Bischoff's collaboration with David Byrne, 'Eyes', was originally released as a limited 7" for Record Store Day (we have a few left in our shop). A new video featuring the Talking Heads frontman has just been released via Pitchfork.tv, and you can also find some behind-the-scenes stills on Jherek's website.
To celebrate, we're making CD copies of Scores (Jherek's instrumental album) available for free with purchases of his Composed album on CD and vinyl, for a limited time. Click here for our shop.
In other news, Jherek has rejoined Amanda Palmer's band The Grand Theft Orchestra for her rescheduled European tour. The Seattle-based composer/arranger will be performing a solo set in support every night too. Jherek is also playing a couple of high profile New York shows this summer, including one premiering a piece he wrote for The Kronos Quartet. See all of the shows on our live page.
jherekbischoff.com
theleaflabel.com/jherekbischoff
@jherekbischoff
facebook.com/jherekbischoff
---
Melt Yourself Down announce free summer show on the South Bank
Published 12 July 2013 by BWL
Fresh off the back of their June UK tour, Melt Yourself Down have announced a one-off free summer show outside the National Theatre on London's South Bank. The gig, on Saturday 17 August, takes place in the Propstore pop-up venue. Entry is free but on a strictly first come, first served basis. The band will be on at around 9pm so make sure you get there in plenty of time.
Additionally, the band will play Latitude on July 19 (Lavish Lounge, 11pm), and Festival Number 6 in North Wales on September 14. See all dates here.
Pete Wareham has put together a playlist revealing some of MYD's influences for M Magazine.
MYD's debut album is available to hear and buy via their Bandcamp shop or via our own store now. You can also listen to tracks from the band's recent session for Xfm's John Kennedy:
meltyourselfdown.com
theleaflabel.com/meltyourselfdown
@meltyrselfdown
facebook.com/MeltYourselfDown
---
Polar Bear announce Bishopsgate Institute show, album recording in progress
Published 18 July 2013 by BWL
Sebastian Rochford's Polar Bear have spent the first part of the summer recording their new album which will see the light of day early next year. Those who have caught the group live in the last year will have some idea what to expect, although Seb is currently tight-lipped...
On October 4 Polar Bear will play a headline show at Bishopsgate Institute, their only London date of 2013. The band will be performing entirely new material.
@polarbear_uk
@polarbearseb
facebook.com/sebastianrochford
polarbearmusic.com
theleaflabel.com/polarbear
---
Matthew Bourne live in the UK
Published 31 July 2013 by BWL
Pianist Matthew Bourne, has announced a number of solo and collaborative shows over the next few months.
Following a superb debut gig for a four-piece Billy Moon at the Manchester Jazz Festival this week, Bourne will play two solo piano shows in late September including a co-headline appearance with the Phil Meadows Group at The Vortex.
Switching to a keyboard of the electric variety, Matthew takes his 'Bourne Synthesizer Show' to Marsden Jazz Festival.
Full details on all these shows can be found on our live page and a more comprehensive list of appearances can be found on his website.
matthewbourne.com
theleaflabel.com/matthewbourne
@mortbutane
facebook.com/mortbutane
---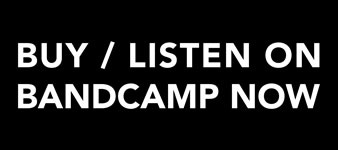 LATEST NEWS
ARCHIVED NEWS
2022 May
2022 April
2022 March
2022 February
2022 January
2021 November
2021 October
2021 September
2021 July
2021 June
2021 May
2021 April
2021 March
2021 February
2021 January
2020 December
2020 November
2020 October
2020 September
2020 August
2020 July
2020 June
2020 May
2020 April
2020 March
2020 February
2020 January
2019 December
2019 November
2019 October
2019 September
2019 August
2019 July
2019 June
2019 May
2019 April
2019 March
2019 February
2019 January
2018 December
2018 November
2018 October
2018 September
2018 August
2018 July
2018 June
2018 May
2018 April
2018 March
2018 February
2018 January
2017 December
2017 November
2017 October
2017 September
2017 August
2017 July
2017 June
2017 May
2017 April
2017 March
2016 November
2016 October
2016 September
2016 August
2016 July
2016 June
2016 May
2016 April
2016 March
2016 February
2016 January
2015 December
2015 November
2015 October
2015 September
2015 August
2015 July
2015 June
2015 March
2015 February
2015 January
2014 December
2014 October
2014 September
2014 August
2014 July
2014 June
2014 May
2014 April
2014 March
2014 February
2014 January
2013 December
2013 November
2013 October
2013 September
2013 August
2013 July
2013 June
2013 May
2013 April
2013 March
2013 February
2013 January
2012 December
2012 November
2012 October
2012 September
2012 August
2012 July
2012 June
2012 May
2012 April
2012 March
2012 February
2012 January
2011 December
2011 November
2011 October
2011 September
2011 August
2011 June
2011 May
2011 April
2011 March
2011 February
2010 December
2010 November
2010 October
2010 September
2010 August
2010 July
2010 June
2010 May
2010 April
2010 March
2010 February
2010 January
2009 December
2009 November
2009 October
2009 September
2009 August
2009 July
2009 June
2009 May
2009 April
2009 March
2009 February
2009 January
2008 December
2008 November
2008 October
RSS
Subscribe to Blog as an RSS Feed.