Icy Demons' Griffin Rodriguez in hospital
Published 6 August 2013 by TM
I've just heard the awful news that Griffin Rodriguez, leader of Icy Demons and worker of magic for A Hawk And A Hacksaw over the years, has been involved in a serious bike accident, resulting in brain and neck injuries that kept him in intensive care for four days. I don't know much more than that at present, other than what I've read here:
http://www.gofundme.com/donate4griffin
I understand that he needs a considerable amount of money to cover his medical bills, and you can help by donating at the link above.
I've been through a serious road accident myself (thankfully with all my treatment covered by the NHS), and I know it can be a long, slow journey to recovery. We wish Griffin all the best as he begins that journey.
Tony Morley
---
We're hiring!
Published 30 August 2013 by TM
The Leaf Label seeks Label Assistant with responsibility for online promotion
The Leaf Label is a Leeds-based music company, comprising record label, artist management and a new music publishing arm. As we approach our 20th year in business, Leaf is looking for an enthusiastic, efficient and versatile individual, able to handle everything we can throw at you. Common sense, attention to detail and a voracious appetite for music of all colours are essential.
You should have basic office and computer skills (we use Macs), experience with a wide range of social media, and ideally a working knowledge of web and design tools such as Wordpress, Tumblr, Photoshop, Indesign, etc.
Strong communication skills are vital - we need someone who is confident and comfortable dealing with people by phone, email and in person. You should be organised and self-disciplined, and be ready and willing to use your initiative and creativity.
This is a full-time position and we are hiring immediately. Salary TBC dependant on experience.
The Leaf Label is committed to diversity and equality.
Please send a CV and covering letter to contact@theleaflabel.com or call 0113 216 1021 for more information. Closing date for applications is September 13th 2013.
---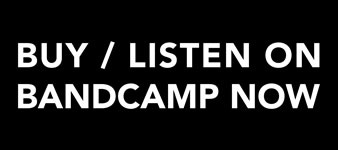 LATEST NEWS
ARCHIVED NEWS
2015 October
2015 September
2015 August
2015 July
2015 June
2015 March
2015 February
2015 January
2014 December
2014 October
2014 September
2014 August
2014 July
2014 June
2014 May
2014 April
2014 March
2014 February
2014 January
2013 December
2013 November
2013 October
2013 September
2013 August
2013 July
2013 June
2013 May
2013 April
2013 March
2013 February
2013 January
2012 December
2012 November
2012 October
2012 September
2012 August
2012 July
2012 June
2012 May
2012 April
2012 March
2012 February
2012 January
2011 December
2011 November
2011 October
2011 September
2011 August
2011 June
2011 May
2011 April
2011 March
2011 February
2010 December
2010 November
2010 October
2010 September
2010 August
2010 July
2010 June
2010 May
2010 April
2010 March
2010 February
2010 January
2009 December
2009 November
2009 October
2009 September
2009 August
2009 July
2009 June
2009 May
2009 April
2009 March
2009 February
2009 January
2008 December
2008 November
2008 October
RSS
Subscribe to Blog as an RSS Feed.