Laurence Pike - new album, single and videos
Published 3 June 2020 by DM
Listen to the new and timely Laurence Pike single 'Nero' - a moment of contemplation in a particularly tumultuous world. The single is accompanied by two complementary motion-capture videos by Australian artist and film-maker Clemens Habicht, including an innovative interactive version. Official video on YouTube.
Pike continues in a rich creative vein with the release of Prophecy, his third solo album in as many years, following Holy Spring (2019) and Distant Early Warning (2018). Created in response to Australia's recent catastrophic fires, the music on Prophecy adopts the working formula of 'one-take' studio performances for drum kit and sampler; channelling the moment through Pike's singular, organic use of electronics, and intuitively constructed arrangements.
Read Pike's powerful statement on the making of the album here.
Prophecy is released on 24th July. Pre-order on limited edition yellow vinyl, CD and digital. There are also bundles of all three albums available on Bandcamp.
laurencepike.net | Facebook | Instagram | Live Dates | theleaflabel.com/laurencepike
Bandcamp | Spotify | Apple Music
---
Matthew Bourne - 1674
Published 5 June 2020 by BW
Matthew Bourne has put together an intimate EP of improvisations for Fender Rhodes and Roland Space Echo especially for Bandcamp day. "The recordings are unadorned by lavish post production or any kind of attempt to make them into something else by enhancement," Bourne explains. "I hope that you will enjoy 1674 as a snapshot of two pieces of equipment playing themselves". You'll also find new CD, vinyl and download bundles of his previous work here.
matthewbourne.com | Twitter | Facebook | | theleaflabel.com/matthewbourne
Bandcamp
---
Nightports w/ Betamax out now
Published 12 June 2020 by DM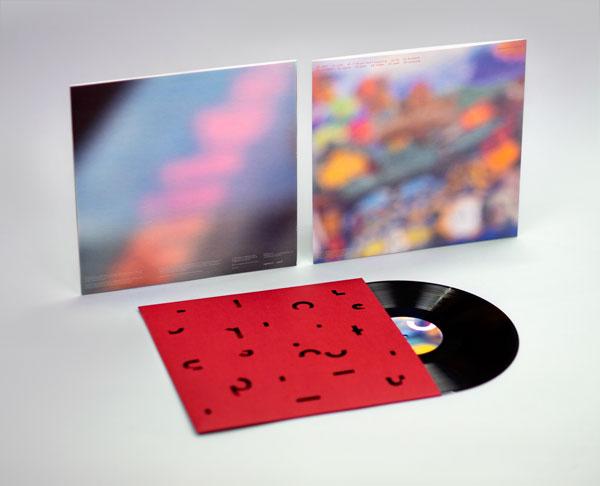 Nightports' collaborative album with the mighty Betamax of The Comet Is Coming is out now. It's the second in a series of albums by Adam Martin and Mark Slater featuring sounds produced by just one performer and their instrument, in this case drum kit and percussion. It follows 2018's Nightports w/ Matthew Bourne. Leaf's little black book is very much open...
"We wanted to make a record that places focus and detail on the instrument typically positioned at the back of an ensemble," Martin observes. In doing so they've arrived at an album with all the energy and dynamics you'd expect, suffused with a keen sense of melody and emotion. Betamax's innate command of the drums and Nightports' sympathetic approach to recording and arrangement have created a fitting ode to the instrument.
Listen to Nightports' drum/electronics inspirations playlist here.
Watch Betamax perform 'Sparke' in lockdown here.
Nightports w/ Betamax is available on limited edition black vinyl in a beautiful die-cut sleeve, CD and digital.
There is also a bundle of the Nightports w/ Betamax and Nightports w/ Matthew Bourne albums on Bandcamp.
nightports.com | Twitter | Facebook | theleaflabel.com/nightports
Bandcamp | Spotify | Apple Music
---
Sarathy Korwar (feat. Zia Ahmed) - 'Turner on the 20'
Published 19 June 2020 by DM
Listen to Sarathy Korwar's brand new track 'Turner on the 20', which features vocals by Zia Ahmed, whose cutting social commentary was central to last year's More Arriving album and live shows. In a country currently tearing itself apart in how it recognises its colonial past, timely doesn't even come close. Read Sarathy's statement about the motivations in creating the track and pay what you feel to download on Bandcamp.
Bandcamp are marking Juneteenth (June 19th) by donating their cut of revenue to the NAACP Legal Defense Fund up until 8am BST on Saturday, while Sarathy is donating proceeds from the track to The Stephen Lawrence Charitable Trust.
More Arriving has just been nominated for Best Independent Album at this year's AIM Awards. Sarathy is in great company alongside Nick Cave and Kim Gordon. Richly deserved.
sarathykorwar.com | Twitter | Facebook | Instagram | Live Dates | theleaflabel.com/sarathykorwar
Bandcamp
---
Szun Waves - Three EP
Published 19 June 2020 by DM
Szun Waves have put together an EP exclusive to Bandcamp for Juneteenth, with all proceeds going to the NAACP Legal Defense Fund. It features 'Slow Motion' which was only available on the vinyl edition of 2018's New Hymn To Freedom, plus two previously unheard tracks from the the album sessions at James Holden's Sacred Walls studio.
Download Three on a pay what you feel basis.
There's a new Szun Waves album in the works. More news soon.
szunwaves.com | Twitter | Facebook | Live Dates | theleaflabel.com/szunwaves
Bandcamp
---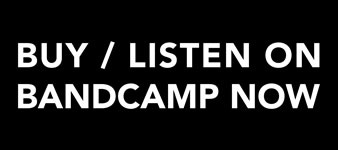 LATEST NEWS
ARCHIVED NEWS
2023 October
2023 August
2023 May
2023 April
2023 March
2023 February
2023 January
2022 December
2022 November
2022 October
2022 September
2022 August
2022 July
2022 May
2022 April
2022 March
2022 February
2022 January
2021 November
2021 October
2021 September
2021 July
2021 June
2021 May
2021 April
2021 March
2021 February
2021 January
2020 December
2020 November
2020 October
2020 September
2020 August
2020 July
2020 June
2020 May
2020 April
2020 March
2020 February
2020 January
2019 December
2019 November
2019 October
2019 September
2019 August
2019 July
2019 June
2019 May
2019 April
2019 March
2019 February
2019 January
2018 December
2018 November
2018 October
2018 September
2018 August
2018 July
2018 June
2018 May
2018 April
2018 March
2018 February
2018 January
2017 December
2017 November
2017 October
2017 September
2017 August
2017 July
2017 June
2017 May
2017 April
2017 March
2016 November
2016 October
2016 September
2016 August
2016 July
2016 June
2016 May
2016 April
2016 March
2016 February
2016 January
2015 December
2015 November
2015 October
2015 September
2015 August
2015 July
2015 June
2015 March
2015 February
2015 January
2014 December
2014 October
2014 September
2014 August
2014 July
2014 June
2014 May
2014 April
2014 March
2014 February
2014 January
2013 December
2013 November
2013 October
2013 September
2013 August
2013 July
2013 June
2013 May
2013 April
2013 March
2013 February
2013 January
2012 December
2012 November
2012 October
2012 September
2012 August
2012 July
2012 June
2012 May
2012 April
2012 March
2012 February
2012 January
2011 December
2011 November
2011 October
2011 September
2011 August
2011 June
2011 May
2011 April
2011 March
2011 February
2010 December
2010 November
2010 October
2010 September
2010 August
2010 July
2010 June
2010 May
2010 April
2010 March
2010 February
2010 January
2009 December
2009 November
2009 October
2009 September
2009 August
2009 July
2009 June
2009 May
2009 April
2009 March
2009 February
2009 January
2008 December
2008 November
2008 October
RSS
Subscribe to Blog as an RSS Feed.