Oh No Ono Feature On Elijah Wood's Charity Album
Published 7 July 2010 by BWL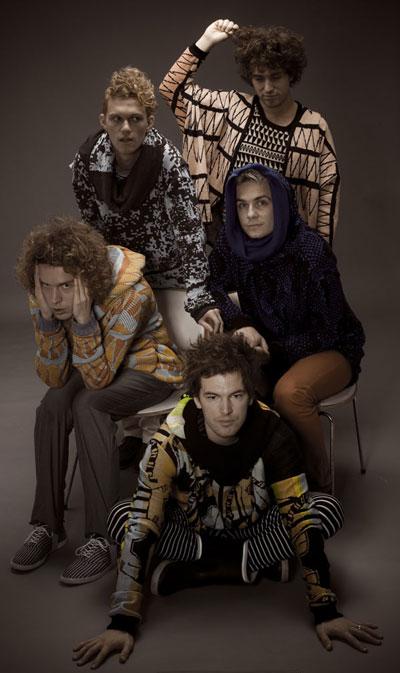 Elijah Wood, as seen on the big screen in such visuals delights as Flipper, Forever Young and the Lord Of The Rings Trilogy, has compiled an album in aid of The Art Of Elysium, a non-profit organisation which brings musicians, artists and actors into hospitals to work with sick children. The album, entitled Elysium: A Benefit For The Art Of Elysium, features recent Oh No Ono single 'Internet Warrior' alongside the likes of Sonic Youth, White Denim and The Kills.
The album is available now on iTunes. Here are the links:
iTunes UK
iTunes US
http://ohnoono.com
http://theleaflabel.com/ohnoono
---
Nancy Elizabeth Announces Two UK Shows With Homelife And Denis Jones
Published 8 July 2010 by BWL
Wigan songstress Nancy Elizabeth has announced that she will play two shows with her full band, alongside Homelife and Denis Jones. The first takes place in Manchester, the home town of all three artists, on September 9, with the second instalment taking place at London's King's Place Festival on September 12.
Homelife is Paddy Steer and Tony Burnside, and the duo released their latest album Exotic Interlude in 2009. Steer has regularly played in Nancy Elizabeth's band (and vice versa) and remixed last year's 'Feet Of Courage' single. Denis Jones, like Nancy, hails from Wigan, and his idiosyncratic performances have been a fixture of the north west's live music scene for several years.
An EP of specially recorded cover versions and remixes by the artists involved will be released by Manchester's Humble Soul Records to coincide with the dates.
Thursday 9 September - Band On The Wall, Manchester, UK (with Homelife & Denis Jones)
Sunday 12 September - Kings Place Festival, London, UK (with Homelife & Denis Jones)
http://myspace.com/nancyelizabethcunliffe
http://theleaflabel.com/nancyelizabeth
---
Efterklang Reissues And North American Tour
Published 13 July 2010 by BWL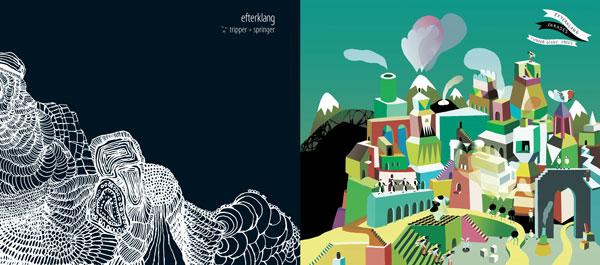 On August 23, Efterklang will release double CD Special Editions of their first two full-length albums, together with their accompanying mini-albums, in deluxe fold-out card packaging with new 16 page booklets containing sleeve notes written by the band. The band's 2004 debut, Tripper, comes with the band's first release, the Springer mini-album, while Parades is augmented by the long out-of-print Under Giant Trees. Both releases include two live recordings of songs from the relevant albums, and, for a limited time, Parades + Under Giant Trees also includes the full-colour poster that came with the original Parades CD. In addition, The Leaf Label has re-pressed a limited quantity of the original Tripper double LP (the original Parades is still available on vinyl in limited quantities).
Though they won't be in the shops till August, all of these releases are shipping now from our online shop, find out more here:
http://theleaflabel.net/efterklang
The Danish band are busy touring the European festival circuit, click here to see all the shows, and have just announced a North American tour to help promote new album, Magic Chairs, which was released on 4AD earlier this year. Here is the tour:
Tue 7 Sep - La Sala Rossa, Montreal, CANADA
Wed 8 Sep - Lee's Palace, Toronto, CANADA
Thu 9 Sep - Beachland Tavern, Cleveland, OH, USA
Fri 10 Sep - Empty Bottle, Chicago, IL, USA
Sat 11 Sep - Walker Arts, Minneapolis, MN, USA
Mon 13 Sep - Hi Dive, Denver, CO, USA
Tue 14 Sep - Urban Lounge, Salt Lake City, UT, USA
Fri 17 Sep - Chop Suey, Seattle, WA, USA
Sat 18 Sep - Doug Fir Lounge, Portland, OR, USA
Mon 20 Sep - Bottom of The Hill, San Francisco, CA, USA
Tue 21 Sep - Troubadour, Los Angeles, CA, USA
Fri 24 Sep - Mohawk, Austin, TX, USA
Sat 25 Sep - Oysterfest, Frisco, TX, USA
Sun 26 Sep - Hi Tone, Memphis, TN, USA
Mon 27 Sep - Earl, Atlanta, GA, USA
Wed 29 Sep - DC9, Washington, DC, USA
Thu 30 Sep - Johnny Brenda's, Philadelphia, PA, USA
Fri 1 Oct - Santo's, Manhattan, New York, NY, USA
Sat 2 Oct - Glasslands, Brooklyn, New York, NY, USA
http://efterklang.net
http://theleaflabel.com/efterklang
---
Wildbirds & Peacedrums Special London Show Ticket Bundle
Published 14 July 2010 by BWL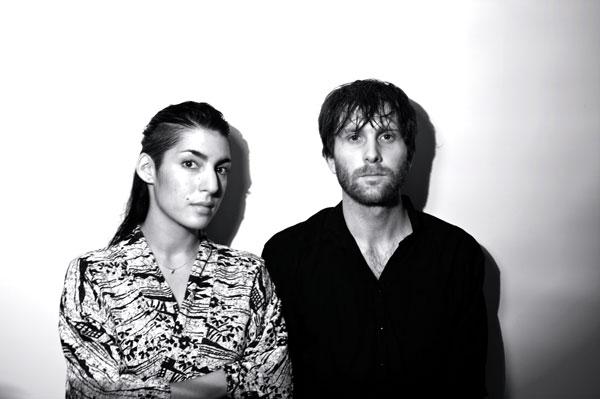 Following their sold out 500 capacity show with choir at Bishopsgate Insititute, Wildbirds & Peacedrums have announced a low-key duo show in London in the week of release of the band's new album, Rivers (released Aug 23). The show takes place at The Lexington on Thursday August 26.
We have prepared a special preorder bundle for Rivers in our shop, where £18 (plus p&p) will get you a CD, an instant download of the album (currently only available as part of this offer) while you wait for the CD, a ticket for the London show and a 'Wildbirds & Peacedrums with Voices' poster. Find out more here:
http://theleaflabel.net/buy/riversticketposter-bundle
Mariam Wallentin and Andreas Werliin released two limited edition vinyl-only EPs earlier this summer, Retina and Iris, and these will be compiled into the double CD Rivers album. Read more here:
http://theleaflabel.com/wildbirdsandpeacedrums
The duo also play several festivals this summer including Standon Calling festival with labelmates A Hawk And A Hacksaw and ex-labelmates Efterklang on August 6. All the band's shows can be found here.
http://wildbirdsandpeacedrums.com
http://theleaflabel.com/wildbirdsandpeacedrums
---
Nancy Elizabeth Session On Radio 3's Late Junction
Published 21 July 2010 by BWL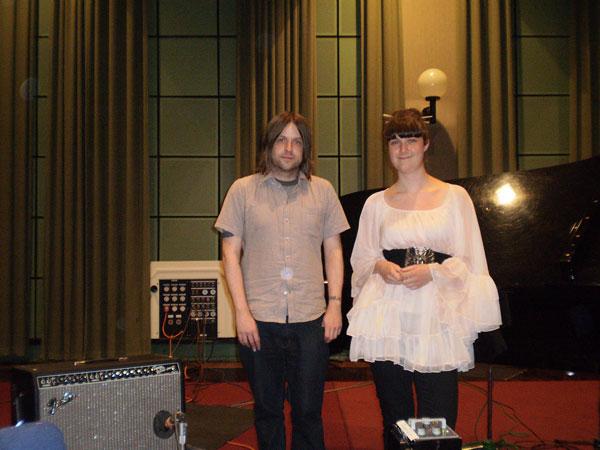 Nancy Elizabeth recently toured the UK with James Blackshaw and Hauschka on the collaborative 'Kept Impulses' tour. During the tour Nancy and James recorded a session for BBC Radio 3's Late Junction Sessions. Previously, Wildbirds & Peacedrums teamed up with Micachu and Polar Bear's Seb Rochford recorded with Chartwell Dutiro (mbira), guitarist Leo Abrahams and rap/vocalist Jyager, all part of the same series.
The session, which features brand new material, will be broadcast on Thursday 22 July from 23.15 (BST). Find out more here.
http://nancyelizabeth.co.uk
http://theleaflabel.com/nancyelizabeth
---
Oh No Ono Dream Up New Video
Published 29 July 2010 by BWL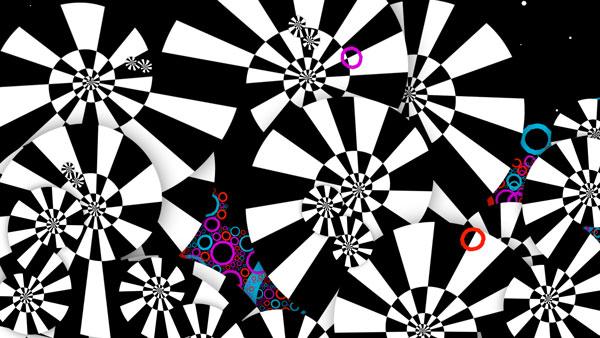 Oh No Ono have released a suitably entrancing video for single 'Internet Warrior', taken from this year's Eggs. Created by the team that brought you the similarly eye-catching clips for Efterklang's 'Polygyne', Colleen's 'The Happy Sea' and Vladislav Delay's 'Toive', this video is directed by Carolina Melis and Alessandro Monaco:
"The idea was to create a magical world: a mixture of organic forms and geometrical shapes. At time this video is like a journey into a vintage underwater dimension, then it suddenly turns into a graphical playground. There are no cuts, the idea was to create an ongoing continuous flow which starts with a macro view of a lobster and ends with a planetary view of the world. We started working on this video from a vintage book of diorama. We didn't story-boarded and planned, we just started with one image and we let this work grew day after day following the natural development of the animation. It's a very exciting and beautiful track and it has been a great pleasure to work on it."
Spin.com have premiered the video, which can be seen here:
http://www.spin.com/articles/exclusive-new-video-oh-no-ono
And Dailymotion are also featuring it here:
http://www.dailymotion.com/video/xe6o95_oh-no-ono-internet-warrior_music#hp-sc-p-1
'Internet Warrior' is available as a 12" and download EP featuring remixes by Caribou, Phenomenal Handclap Band, Shlohmo, Zambri and The Depreciation Guild (members of Pains Of Being Pure At Heart). Find out more here.
http://ohnoono.com
http://theleaflabel.com/ohnoono
---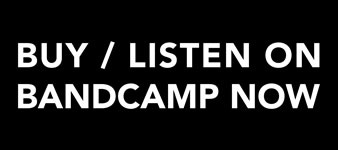 LATEST NEWS
ARCHIVED NEWS
2023 May
2023 April
2023 March
2023 February
2023 January
2022 December
2022 November
2022 October
2022 September
2022 August
2022 July
2022 May
2022 April
2022 March
2022 February
2022 January
2021 November
2021 October
2021 September
2021 July
2021 June
2021 May
2021 April
2021 March
2021 February
2021 January
2020 December
2020 November
2020 October
2020 September
2020 August
2020 July
2020 June
2020 May
2020 April
2020 March
2020 February
2020 January
2019 December
2019 November
2019 October
2019 September
2019 August
2019 July
2019 June
2019 May
2019 April
2019 March
2019 February
2019 January
2018 December
2018 November
2018 October
2018 September
2018 August
2018 July
2018 June
2018 May
2018 April
2018 March
2018 February
2018 January
2017 December
2017 November
2017 October
2017 September
2017 August
2017 July
2017 June
2017 May
2017 April
2017 March
2016 November
2016 October
2016 September
2016 August
2016 July
2016 June
2016 May
2016 April
2016 March
2016 February
2016 January
2015 December
2015 November
2015 October
2015 September
2015 August
2015 July
2015 June
2015 March
2015 February
2015 January
2014 December
2014 October
2014 September
2014 August
2014 July
2014 June
2014 May
2014 April
2014 March
2014 February
2014 January
2013 December
2013 November
2013 October
2013 September
2013 August
2013 July
2013 June
2013 May
2013 April
2013 March
2013 February
2013 January
2012 December
2012 November
2012 October
2012 September
2012 August
2012 July
2012 June
2012 May
2012 April
2012 March
2012 February
2012 January
2011 December
2011 November
2011 October
2011 September
2011 August
2011 June
2011 May
2011 April
2011 March
2011 February
2010 December
2010 November
2010 October
2010 September
2010 August
2010 July
2010 June
2010 May
2010 April
2010 March
2010 February
2010 January
2009 December
2009 November
2009 October
2009 September
2009 August
2009 July
2009 June
2009 May
2009 April
2009 March
2009 February
2009 January
2008 December
2008 November
2008 October
RSS
Subscribe to Blog as an RSS Feed.