Oh No Ono Microsite Up And Running
Published 6 January 2010 by BWL
Our Danish boy wonders Oh No Ono have launched a microsite to announce the arrival of their new album, Eggs, released February 1. An online representation of the magnificent artwork for the limited edition CD, you can flick through the split page booklet and dig the multifarious psychedelic combinations. Man.
You can also stream three tracks from the album, including the first two singles, 'Swim' and 'Helplessly Young'. It's all here:
http://files.theleaflabel.com/ohnoono
Eggs is available to preorder now. Click here for details.
http://www.ohnoono.com
http://www.myspace.com/ohnoono
http://www.theleaflabel.com/ohnoono
---
Efterklang Scoop Gaffa's Music DVD Of The Year Award
Published 7 January 2010 by BWL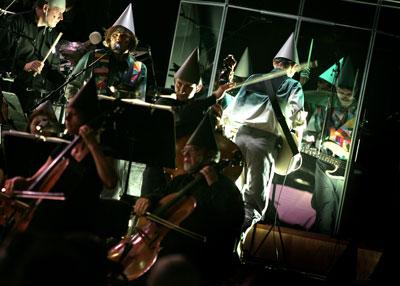 Efterklang have been awarded Music DVD Of The Year by Denmark's biggest music magazine Gaffa for their Performing Parades film. The DVD was released along with a live audio recording in October last year and featured footage of the band's performance of 2007's Parades accompanied by The Danish National Chamber Orchestra. Well done Efterklang!
Here are the band's touring plans over the coming months:
Fri 19 Feb 2010 - By:Larm, Oslo, NORWAY
Sat 20 Feb 2010 - By:Larm, Osle, NORWAY
Tue 2 Mar 2010 - First Unitarian Church, Philadelphia, PA, USA
Wed 3 Mar 2010 - Le Poisson Rouge, New York City, NY, USA
Thu 4 Mar 2010 - TT The Bears, Boston, MA, USA
Fri 5 Mar 2010 - La Sala Rosa, Montreal, QC, CANADA
Sat 6 Mar 2010 - El Mocambo, Toronto, ON, CANADA
Sun 7 Mar 2010 - The Pike Room, Detroit, MI, USA
Mon 8 Mar 2010 - Lincoln Hall, Chicago, IL, USA
Thu 11 Mar 2010 - The Triple Door, Seattle, WA, USA
Fri 12 Mar 2010 - Biltmore, Vancouver, BC, CANADA
Sat 13 Mar 2010 - Doug Fir, Portland, OR, USA
Mon 15 Mar 2010 - Bottom Of The Hill, San Francisco, CA, USA
Tue 16 Mar 2010 - Spaceland, Los Angeles, CA, USA
Tue 20 Apr 2010 - Concorde 2, Brighton, UK
Wed 21 Apr 2010 - Shepherd's Bush Empire, London, UK
Thu 22 Apr 2010 - Academy, Oxford, UK
Fri 23 Apr 2010 - Cabaret Voltaire, Edinburgh, UK
Sat 24 Apr 2010 - Black Box, Belfast, UK
Sun 25 Apr 2010 - Whelan's, Dublin, ISLE OF MAN
Tue 27 Apr 2010 - Metropolis, Bristol, UK
Wed 28 Apr 2010 - Nouveau Casino, Paris, FRANCE
Thu 29 Apr 2010 - Grand Mix, Tourcoing, Lille, FRANCE
Fri 30 Apr 2010 - VIP, Saint Nazaire, FRANCE
Sat 1 May 2010 - La Centrifugeuse, Pau, FRANCE
Sun 2 May 2010 - Apolo, Barcelona, SPAIN
http://www.efterklang.net/home
http://www.myspace.com/efterklang
http://www.theleaflabel.com/efterklang
---
Polar Bear Announce Shows And Free Download
Published 8 January 2010 by BWL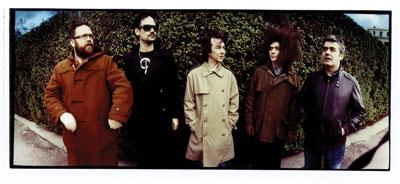 Sebastian Rochford's Polar Bear will release their first album for Leaf, Peepers, on March 1. The London-based five-piece have announced the first set of tour dates to promote the album, which is the band's fourth.
As a preview of what to expect from the new record by the group, we are releasing the the title track, 'Peepers', as a free download, for a limited time.
Polar Bear - Peepers by theleaflabel
Here are the dates, with more to follow:
Fri 29 Jan 2010 - Alton College, Alton, UK
Sat 30 Jan 2010 - Lakeside Theatre, Colchester, UK
Sat 20 Feb 2010 - The Farmhouse, Canterbury, UK
Sun 21 Feb 2010 - The Old Market, Brighton, UK
Wed 24 Feb 2010 - The Junction, Cambridge, UK
Fri 26 Feb 2010 - Paradox, Tilburg, NETHERLANDS
Tue 2 Mar 2010 - The Garage, London, UK
Fri 26 Mar 2010 - The Firestation, Windsor, UK
Mon 3 May 2010 - Cheltenham Jazz Festival, Cheltenham, UK
http://www.polarbearmusic.com
http://www.myspace.com/sebastianrochford
http://www.theleaflabel.com/polarbear
---
Oh No Ono's Eggs Released Digitally Today
Published 18 January 2010 by TM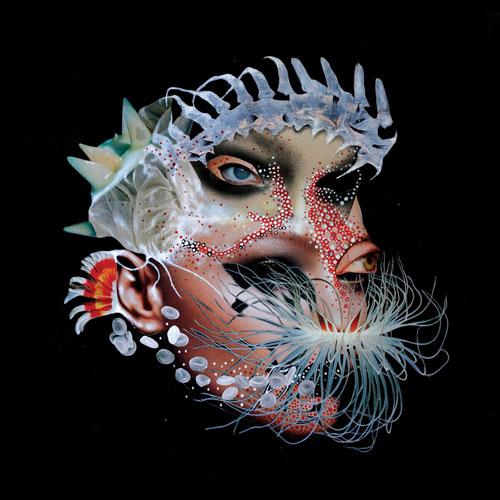 Oh No Ono's first album for Leaf, Eggs, which includes the singles 'Helplessly Young' and 'Swim', is released today as a digital download. The CD and vinyl versions of the album will be officially released on February 8, however if you pre-order via our store we will despatch the albums as soon as we have them in stock. What's more, if you pre-order CD or vinyl, you can get your hands on a free download immediately, just by adding the download to your basket before you check out. Bonus.
Of course, you can purchase the downloads from all the usual outlets, including iTunes.
Stream three tracks from the new album, including new single 'Helplessly Young' from the jolly spiffing Eggs microsite.
Or you can stream the whole album through Spotify...
http://www.ohnoono.com
http://www.myspace.com/ohnoono
http://www.theleaflabel.com/ohnoono
---
Leaf To Curate Stage At Camden Crawl 2010
Published 22 January 2010 by BWL

2010 is The Leaf Label's 15th anniversary, and over the coming months we will be putting together a series of events under the banner of Leaf XV, both standalone and at festivals around the world to celebrate some of the great live artists we are lucky enough to work with. The first instalment to be made public is our involvement with this year's Camden Crawl in London.
The Camden Crawl is a festival unsurprisingly centred around the borough of Camden, staged at a host of venues, each curated by different hosts (this year's event sees Artrocker, Bella Union, Rockfeedback and Warp, amongst others) who are all involved in helping to select the artists that appear at the festival. The event runs on the first Bank Holiday weekend of May, with our night happening on Sunday 2nd.
The line up will be announced soon, but you can keep up to date and find ticket information here:
http://www.thecamdencrawl.com
---
A Hawk And A Hacksaw And Nancy Elizabeth Feature On September DVD/CD
Published 25 January 2010 by BWL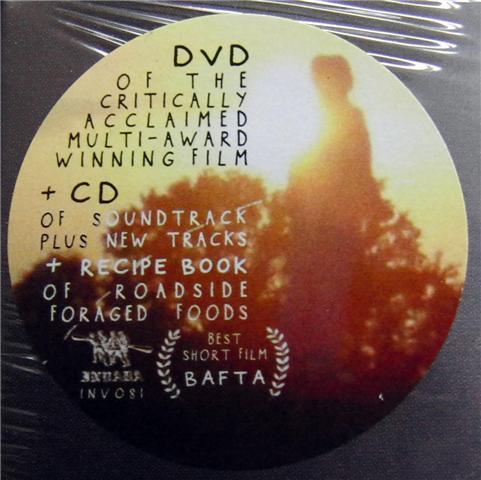 The BAFTA multi-award winning film September has just been released as a special limited edition DVD/CD package (Invada Records) that also contains a recipe book. Both A Hawk And A Hacksaw and Nancy Elizabeth feature on the compilation compiled by Qu Junktions' Chiz Williams (track listing below).
The film is directed by Esther May Campbell, who recently made Nancy Elizabeth's 'Feet Of Courage' video (click here to see video).
1. Crescent - Hey, September
2. Nancy Elizabeth - Cornfield
3. Kaada - Burden
4. Bass Clef - Basss & Drummm Make My Heart Sing
5. Hawk and a Hacksaw (w/ the Hun Hangar Ensemble) - Dudanotak
6. Head of Wantastiquet - This Is The Shape That Descends/She Brings New Water
7. Richard Youngs - Low Bay of Sky
8. Scatter - Go Down Joe Downey Pt. 1
9. Parvohaarju - Kuu Lohduttaa Huolestuneita
10. Men Diamler - When I Get
11. Pekko Kappi - Sen Jalat Oli Multaset
12. Rozi Plain - Let's Go Inside
You can read more on the film and how to buy it here:
http://invadarecords.bigcartel.com/product/september-dvd-film-cd-of-soundtrack-recipe-book
---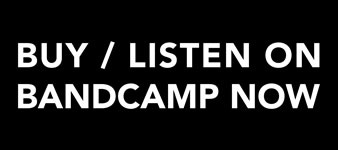 LATEST NEWS
ARCHIVED NEWS
2019 April
2019 March
2019 February
2019 January
2018 December
2018 November
2018 October
2018 September
2018 August
2018 July
2018 June
2018 May
2018 April
2018 March
2018 February
2018 January
2017 December
2017 November
2017 October
2017 September
2017 August
2017 July
2017 June
2017 May
2017 April
2017 March
2016 November
2016 October
2016 September
2016 August
2016 July
2016 June
2016 May
2016 April
2016 March
2016 February
2016 January
2015 December
2015 November
2015 October
2015 September
2015 August
2015 July
2015 June
2015 March
2015 February
2015 January
2014 December
2014 October
2014 September
2014 August
2014 July
2014 June
2014 May
2014 April
2014 March
2014 February
2014 January
2013 December
2013 November
2013 October
2013 September
2013 August
2013 July
2013 June
2013 May
2013 April
2013 March
2013 February
2013 January
2012 December
2012 November
2012 October
2012 September
2012 August
2012 July
2012 June
2012 May
2012 April
2012 March
2012 February
2012 January
2011 December
2011 November
2011 October
2011 September
2011 August
2011 June
2011 May
2011 April
2011 March
2011 February
2010 December
2010 November
2010 October
2010 September
2010 August
2010 July
2010 June
2010 May
2010 April
2010 March
2010 February
2010 January
2009 December
2009 November
2009 October
2009 September
2009 August
2009 July
2009 June
2009 May
2009 April
2009 March
2009 February
2009 January
2008 December
2008 November
2008 October
RSS
Subscribe to Blog as an RSS Feed.