AU release new song and confirm SXSW shows
Published 8 March 2012 by BWL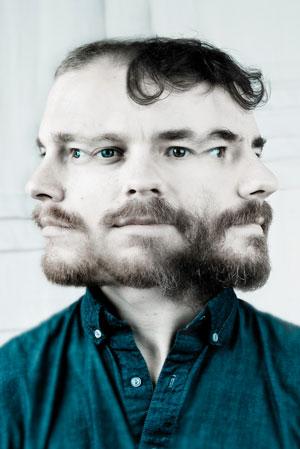 AU's latest single, 'Get Alive', was premiered earlier today on Pitchfork and Rockfeedback and you can also stream/download it via the SoundCloud player below. The track features the vocals of fellow Oregonian Holland Andrews, who also appeared on debut single 'Solid Gold', duetting with AU's Luke Wyland.
'Get Alive' is taken from AU's forthcoming album 'Both Lights', out on April 2.
The band are currently on tour in the US, and will be heading to Austin next week for SXSW for a series of parties (see below). Following the dates across the pond, AU have announced a European tour starting in April, all shows can be found on our live page.
Wed 14 Mar (4.25pm) - ForceField/Terrorbird Day Party, Red 7
Wed 14 Mar (8.30pm) - KVRX Showcase, Spiderhouse
Fri 16 Mar (4.45pm) - Terroreyes Day Party, Music Makers
Fri 16 Mar (8.45pm) - Stouh By Smes Shout 2, 21st St oc-po
Fri 16 Mar (10.30pm) - Redefine Magazine Party, House of Commons
Sat 17 Mar (4.00pm) - Hometapes Friend Island, Papi Tino's Backyard
au-au-au.com
theleaflabel.com/au
@autheband
facebook.com/AUband
---
volcano! return with new single, 'Piñata'
Published 20 March 2012 by BWL
volcano! are back after four years in the wilderness with a new single, the devilishly addictive 'Piñata', which can be heard/downloaded from The 405/MTV Hive or in the player below.
'Piñata' is taken from the album of the same name, their best yet, which will see the light of day this June. The album also includes a re-edited version of previous single 'So Many Lemons'. Here's the hilarious video from the original release.
volcanoisaband.com
facebook.com/volcanoband
@volcanoband
youtube.com/volcanoband
theleaflabel.com/volcano
---
Hear March's Days And Nights At The Takeaway single
Published 26 March 2012 by BWL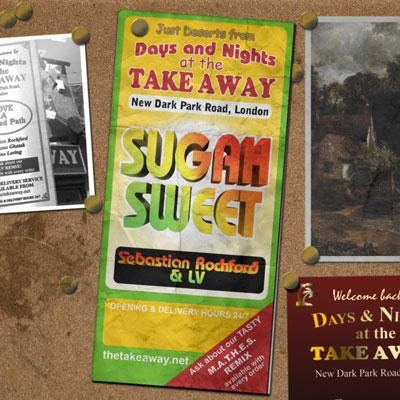 The new single in Sebastian Rochford's singles club, Days And Nights At The Takeaway, is released this Friday but you can hear it now using the player below or via Sonic Router's premiere. This month's instalment sees Rochford collaborate with shadowy dubstep types LV (who also remixed the first release in the series). Like all the other tracks in the series, 'Sugah Sweet' was recorded in Seb's studio in a former takeaway in London. The remix this time is by the multi-talented Micachu, under her M.A.T.H.E.S. moniker.
We are now a quarter of the way through the project with Leo Abrahams, Ranjana Ghatak, Gina Loring and Pete Wareham all making appearances as collaborators - don't forget you can hear and purchase any of the previous tracks via Bandcamp and, of course, all your usual digital shops.
thetakeaway.net
theleaflabel.com/thetakeaway
@atthetakeaway
facebook.com/atthetakeaway
---
Jherek Bischoff joins The Leaf Label
Published 27 March 2012 by BWL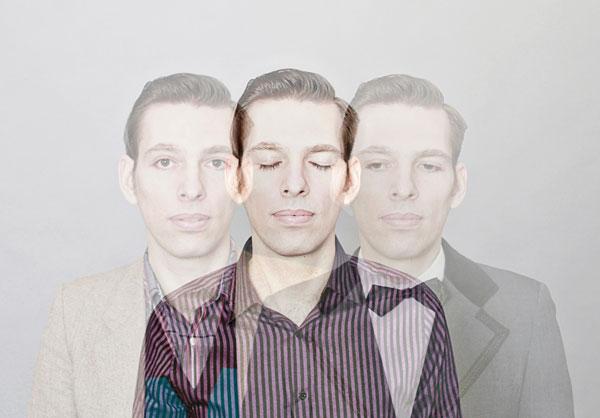 The Leaf Label is delighted to announce the latest addition to our ranks, Jherek Bischoff. Jherek's remarkable new album, Composed, will be released in late May. 'Young & Lovely' was premiered earlier today via The Guardian's website, and is also available for free download via Bandcamp. The song features Zac Pennington (Parenthetical Girls) and French singer/actress Soko on vocals.
You can watch a trailer for Composed below or on Jherek's website, including extracts of songs from the album. Composed features a stellar array of guests, including ex-Talking Head David Byrne, Brazilian Tropicalismo legend Caetano Veloso, Craig Wedren (Shudder to Think), Mirah, Carla Bozulich (Evangelista, The Geraldine Fibbers), Faun Fables' Dawn McCarthy, Nels Cline (Wilco) and Deerhoof's Greg Saunier.
theleaflabel.com/jherekbischoff
jherekbischoff.com
@jherekbischoff
facebook.com/jherekbischoff
---
New Matthew Bourne shop, jazz award, plus Amon Tobin box set
Published 28 March 2012 by RM
Matthew Bourne's shiny new shop is now up and running on his website. The shop includes much of Matthew's back catalogue including collaborations and side projects.
Alongside this you will have the opportunity to purchase exclusive, previously unreleased digital tracks from his own private archive, of which the first is available now in glorious 320kbps sound.
Last week Matthew was awarded album of the year at the Yorkshire Jazz Awards. Matt is currently on a six week residency in China (you can follow the adventure on his blog), so he recorded this acceptance video from there.
Bourne also features, alongside Polar Bear's Pete Wareham, on a limited edition Amon Tobin box set including remixes, covers and re-interpretations of 2011's ISAM album. The beautifully packaged set, which includes 10" vinyl, CDs and DVDs, is released on Record Store Day. For more information and to pre-order visit the Ninja Tune website.
Two completely new versions of Amon Tobin tracks, constructed by Matthew and producer Sam Hobbs, are included in the release.
matthewbourne.com/home

theleaflabel.com/matthewbourne
@mortbutane 

facebook.com/mortbutane 


---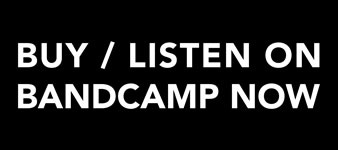 LATEST NEWS
ARCHIVED NEWS
2023 October
2023 August
2023 May
2023 April
2023 March
2023 February
2023 January
2022 December
2022 November
2022 October
2022 September
2022 August
2022 July
2022 May
2022 April
2022 March
2022 February
2022 January
2021 November
2021 October
2021 September
2021 July
2021 June
2021 May
2021 April
2021 March
2021 February
2021 January
2020 December
2020 November
2020 October
2020 September
2020 August
2020 July
2020 June
2020 May
2020 April
2020 March
2020 February
2020 January
2019 December
2019 November
2019 October
2019 September
2019 August
2019 July
2019 June
2019 May
2019 April
2019 March
2019 February
2019 January
2018 December
2018 November
2018 October
2018 September
2018 August
2018 July
2018 June
2018 May
2018 April
2018 March
2018 February
2018 January
2017 December
2017 November
2017 October
2017 September
2017 August
2017 July
2017 June
2017 May
2017 April
2017 March
2016 November
2016 October
2016 September
2016 August
2016 July
2016 June
2016 May
2016 April
2016 March
2016 February
2016 January
2015 December
2015 November
2015 October
2015 September
2015 August
2015 July
2015 June
2015 March
2015 February
2015 January
2014 December
2014 October
2014 September
2014 August
2014 July
2014 June
2014 May
2014 April
2014 March
2014 February
2014 January
2013 December
2013 November
2013 October
2013 September
2013 August
2013 July
2013 June
2013 May
2013 April
2013 March
2013 February
2013 January
2012 December
2012 November
2012 October
2012 September
2012 August
2012 July
2012 June
2012 May
2012 April
2012 March
2012 February
2012 January
2011 December
2011 November
2011 October
2011 September
2011 August
2011 June
2011 May
2011 April
2011 March
2011 February
2010 December
2010 November
2010 October
2010 September
2010 August
2010 July
2010 June
2010 May
2010 April
2010 March
2010 February
2010 January
2009 December
2009 November
2009 October
2009 September
2009 August
2009 July
2009 June
2009 May
2009 April
2009 March
2009 February
2009 January
2008 December
2008 November
2008 October
RSS
Subscribe to Blog as an RSS Feed.