Oh No Ono And Efterklang Remix Swap
Published 10 June 2010 by BWL
Our Danish mutual friends Oh No Ono and Efterklang have joined in musical union by remixing tracks from each other's 2010 albums. Feel the love! Oh No Ono have turned their hands to 'Modern Drift' from Efterklang's Magic Chairs, while Efterklang have reworked 'Icicles' from Eggs. It's a match made in heaven.
To commemorate this intra-national trade, the bands got together in Copenhagen last week and recorded a video (soundtracked by the original versions of the songs). The video was filmed and edited by Kristian Sidelmann and by Andreas Munksgaard, and sees the two bands engaged in that most Danish of activities, cycling (and tricycling) around their hometown, consumating their friendship with a big splash at the end...
For Oh No Ono's remix of 'Modern Drift' go here.
For Efterklang's remix of 'Icicles' go here.
Don't forget that Oh No Ono have just released a 12"/download single of 'Internet Warrior' featuring remixes by Caribou, Phenomenal Handclap Band, The Depreciation Guild, Shlohmo and Zambri. Find out more here.
In other news, we will be reissuing Efterklang's Leaf releases as special double CD editions. Tripper will be partnered with their debut mini-album Springer, while Parades will now include the long out of print Under Giant Trees EP. Each package will also include two bonus live tracks. The original editions of Parades and Tripper have been out of print for a while, so we expect quite a lot of interest in these. We haven't confirmed release dates yet, but you can pre-order them here.
Efterklang are touring all summer, see their dates here.
http://ohnoono.com
http://theleaflabel.com/ohnoono
http://efterklang.net
http://theleaflabel.com/efterklang
---
Murcof Announces Collaborative UK Tour With Tristano
Published 24 June 2010 by BWL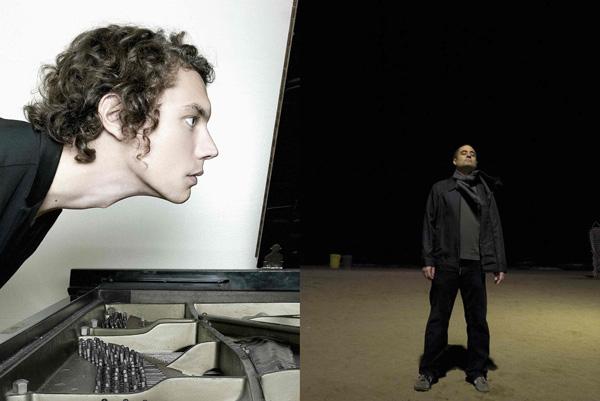 Fernando Corona (aka Murcof) makes his first UK appearances in well over a year when he returns in October and November for four shows with Luxembourgian (we checked, and that is the right word) virtuoso pianist/composer Francesco Tristano. The pair have collaborated on several occasions since 2007, with both now resident in Barcelona. The music performed will be entirely new and original.
Tristano is a rising star of the classical world. His adventures in electronic music circles began in 2007 with the release of his Not For Piano album, which was produced by Corona, and he has since worked with Carl Craig and Moritz von Oswald. He also performs with Rami Khalifé and Aymeric Westrich as Aufgang.
The London show takes place at the Southbank's Queen Elizabeth Hall as part of the London Jazz Festival on November 16.
Thursday 14 October - Howard Assembly Room, LEEDS
Friday 15 October - Le Weekend, STIRLING
Monday 15 November - Band On The Wall, MANCHESTER
Tuesday 16 November - London Jazz Festival, Queen Elizabeth Hall, LONDON
Before these shows in the autumn, Corona makes several appearances in Europe and USA, including collaborations with Erik Truffaz, MM dance company and AntiVJ . See all of his live shows here.
http://murcof.com
http://myspace.com/murcof
http://theleaflabel.com/murcof
http://francescoschlime.com
http://myspace.com/francescotristano
---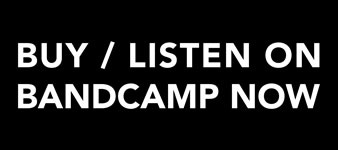 LATEST NEWS
ARCHIVED NEWS
2020 November
2020 October
2020 September
2020 August
2020 July
2020 June
2020 May
2020 April
2020 March
2020 February
2020 January
2019 December
2019 November
2019 October
2019 September
2019 August
2019 July
2019 June
2019 May
2019 April
2019 March
2019 February
2019 January
2018 December
2018 November
2018 October
2018 September
2018 August
2018 July
2018 June
2018 May
2018 April
2018 March
2018 February
2018 January
2017 December
2017 November
2017 October
2017 September
2017 August
2017 July
2017 June
2017 May
2017 April
2017 March
2016 November
2016 October
2016 September
2016 August
2016 July
2016 June
2016 May
2016 April
2016 March
2016 February
2016 January
2015 December
2015 November
2015 October
2015 September
2015 August
2015 July
2015 June
2015 March
2015 February
2015 January
2014 December
2014 October
2014 September
2014 August
2014 July
2014 June
2014 May
2014 April
2014 March
2014 February
2014 January
2013 December
2013 November
2013 October
2013 September
2013 August
2013 July
2013 June
2013 May
2013 April
2013 March
2013 February
2013 January
2012 December
2012 November
2012 October
2012 September
2012 August
2012 July
2012 June
2012 May
2012 April
2012 March
2012 February
2012 January
2011 December
2011 November
2011 October
2011 September
2011 August
2011 June
2011 May
2011 April
2011 March
2011 February
2010 December
2010 November
2010 October
2010 September
2010 August
2010 July
2010 June
2010 May
2010 April
2010 March
2010 February
2010 January
2009 December
2009 November
2009 October
2009 September
2009 August
2009 July
2009 June
2009 May
2009 April
2009 March
2009 February
2009 January
2008 December
2008 November
2008 October
RSS
Subscribe to Blog as an RSS Feed.