Melt Yourself Down - Another Weapon
Published 12 July 2016 by DM
Good news! Melt Yourself Down have committed live favourite 'Another Weapon' to wax. Recorded and mixed at breakneck speed by Dan Carey whose credits include Kate Tempest and Kylie, it is released on his Speedy Wunderground label on limited edition 7" vinyl. You can stream it below, but there is no digital version to purchase. Pre-order the 7" from the Melt Yourself Down Bandcamp now. It is limited to just 250 copies, so no dilly-dallying.
Melt Yourself Down are playing a free show as part of the African Street Style Festival in London on Saturday July 23rd. Who doesn't like free mayhem? Register for tickets here.
More live shows here.
meltyourselfdown.com
theleaflabel.com/meltyourselfdown
@meltyrselfdown
facebook.com/MeltYourselfDown
---
Jherek Bischoff - Cistern album stream
Published 13 July 2016 by DM
Jherek Bischoff's new album Cistern is premiering on Brooklyn Vegan now. We suggest you turn the news off, pour yourself a glass of something and take it all in. It'll do you good.
You can order the album on CD, LP and limited edition gold LP from Jherek's Bandcamp and download the album immediately. For cheaper shipping outside of the US you can buy it from the Leaf shop and wait until Friday to download it. Swings and roundabouts.
jherekbischoff.com
theleaflabel.com/jherekbischoff
@jherekbischoff
facebook.com/jherekbischoff
---
Jherek Bischoff - Automatism video + Midnight Moment
Published 15 July 2016 by DM
It's been a big week for Jherek Bischoff. Not only is his glorious Cistern album released today, his video for its title track has been selected for Times Square Arts' Midnight Moment. The video will be shown on the huge screens in New York's famous landmark at 11.57pm every night in August. There are also two 'Silent Orchestra' performances by Jherek and a string section on the 21st and 22nd of August. More details here.
...and here is the first video from the album. Gold tuxedos, sand and seawater do not mix, so don't try this at home. Ladies and gentlemen, we give you 'Automatism'.
Also on Youtube.
jherekbischoff.com
theleaflabel.com/jherekbischoff
@jherekbischoff
facebook.com/jherekbischoff
---
The Comet Is Coming to XOYO
Published 18 July 2016 by DM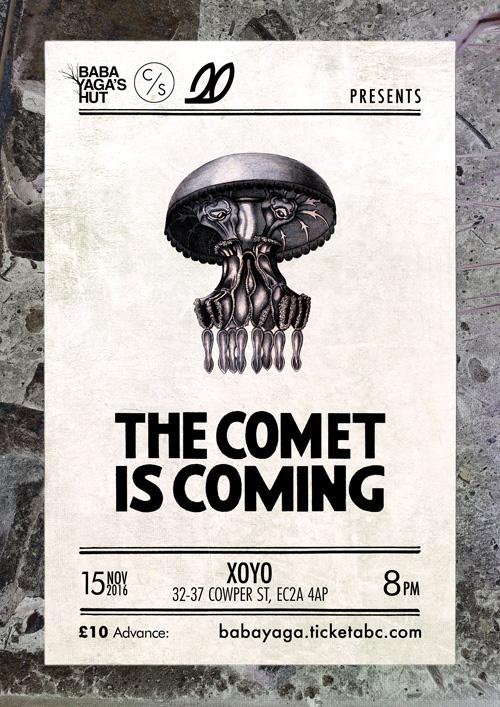 In preparation for a new mini gospel, the prophets Danalogue The Conqueror, Betamax Killer and King Shabaka will be holding court at XOYO, London on November 15th, 2016CE. Buy tickets now and salvation is yours.
There are many more opportunities to catch a glimpse of the Comet this year. See our live page for details.
WARNING: Do not stare directly at The Comet as it may cause permanent damage to your retinae.
Have a listen to the Betamix Maxtape to get you in the mood for Comet watching.
thecometiscoming.co.uk
@cometcoming
facebook.com/thecometiscoming
instagram.com/cometcoming
theleaflabel.com/thecometiscoming
---
Independent Label Market, London
Published 19 July 2016 by DM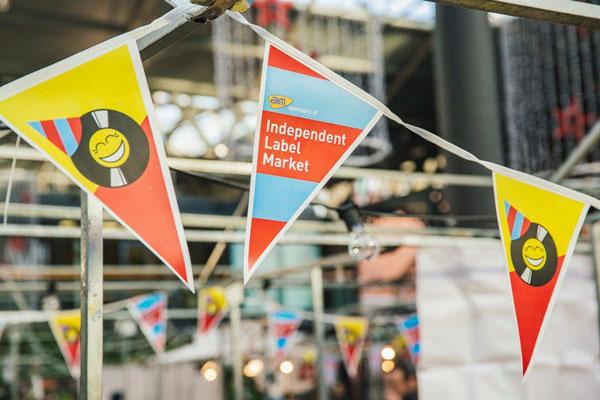 You will be pleased to know we have a stall at the Independent Label Market at Old Spitalfields Market in London on Saturday 23rd July. Come and say hello, it would be really great to catch up. It's been way too long. Also, buy our things.
We will have some of those mythical
Leaf 20 box sets
to have a look at.
Independent Label Market Facebook
---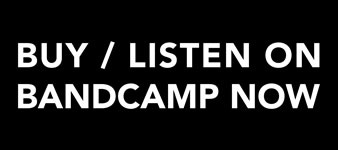 LATEST NEWS
ARCHIVED NEWS
2021 February
2021 January
2020 December
2020 November
2020 October
2020 September
2020 August
2020 July
2020 June
2020 May
2020 April
2020 March
2020 February
2020 January
2019 December
2019 November
2019 October
2019 September
2019 August
2019 July
2019 June
2019 May
2019 April
2019 March
2019 February
2019 January
2018 December
2018 November
2018 October
2018 September
2018 August
2018 July
2018 June
2018 May
2018 April
2018 March
2018 February
2018 January
2017 December
2017 November
2017 October
2017 September
2017 August
2017 July
2017 June
2017 May
2017 April
2017 March
2016 November
2016 October
2016 September
2016 August
2016 July
2016 June
2016 May
2016 April
2016 March
2016 February
2016 January
2015 December
2015 November
2015 October
2015 September
2015 August
2015 July
2015 June
2015 March
2015 February
2015 January
2014 December
2014 October
2014 September
2014 August
2014 July
2014 June
2014 May
2014 April
2014 March
2014 February
2014 January
2013 December
2013 November
2013 October
2013 September
2013 August
2013 July
2013 June
2013 May
2013 April
2013 March
2013 February
2013 January
2012 December
2012 November
2012 October
2012 September
2012 August
2012 July
2012 June
2012 May
2012 April
2012 March
2012 February
2012 January
2011 December
2011 November
2011 October
2011 September
2011 August
2011 June
2011 May
2011 April
2011 March
2011 February
2010 December
2010 November
2010 October
2010 September
2010 August
2010 July
2010 June
2010 May
2010 April
2010 March
2010 February
2010 January
2009 December
2009 November
2009 October
2009 September
2009 August
2009 July
2009 June
2009 May
2009 April
2009 March
2009 February
2009 January
2008 December
2008 November
2008 October
RSS
Subscribe to Blog as an RSS Feed.