Warmduscher - Whale City
Published 1 June 2018 by DM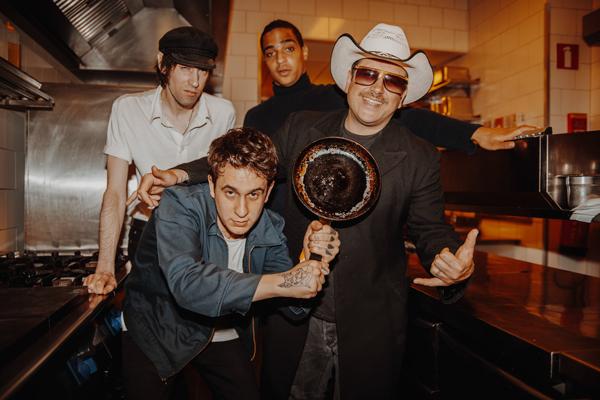 June 1st, 2018. The mysterious Whale City opens its doors to the public for the very first time. For those with a strong constitution, step this way. You can come and go as you please, but be warned… the more time you spend here, the more you want it. For Pretty Lilly, Whale Jimmy, Uncle Sleepover, Ice Cream Keith and Disco Minny there's no escape. They've been here too long.
Warmduscher welcomes YOU to Whale City.
The Whale City Road Show is coming to a town near you soon. Buy your tickets now.
Whale City is inside us all. Streaming online. On gold and black vinyl, CD and download via Bandcamp and the Leaf Shop. There are bundles with postcards, zines and sparkly T-shirts. Step to it.
warmduscher.co.uk | Twitter | Facebook | Instagram | Live Dates | theleaflabel.com/warmduscher
Bandcamp | Leaf Shop | Spotify | Apple Music
---
Laurence Pike - Distant Early Warning live video
Published 8 June 2018 by DM
Have another slice of that psychedelic Laurence Pike live magic. Here he plays the title track from his recent Distant Early Warning album, taken from the same session as this 'Life Hacks' video at Sydney's Golden Age Cinema.
Distant Early Warning is available on LP/CD/download from Bandcamp and the Leaf shop.
Because we know you can't get enough of that wonderful Pike, you'll also find him hitting things in our new signing Szun Waves. Get acquainted.
laurencepike.net | Facebook | Instagram | Live Dates | theleaflabel.com/laurencepike
Bandcamp | Leaf Shop | Spotify | Apple Music
---
Rough Trade Label Focus
Published 13 June 2018 by DM
Good news! We are Rough Trade's Label Focus until July 25th, giving you plenty of time to organise your street parties and to grab yourself an armful of shiny shiny vinyl. You want exclusives? You do. You want in store live music extravaganzas? You do.
Snapped Ankles have put their forest rave favourites onto vinyl in the shape of their Four To The Forest Floor 12". It features brand new track 'Tailpipe' alongside hefty remixes by Crooked Man and Danalogue of The Comet Is Coming.
Speaking of The Comet, we're repressing their (twice) sold out Death to the Planet EP on "Ultra Deep Blue" vinyl. Don't sleep this time.
You'll find Warmduscher's Whale City on gold vinyl with postcards and an exclusive 24-page zine. Count them. You know what to do.
We're repressing Julia Kent's out of print Character album. Eyes peeled for more Julia news soon…
You can get your grubbies on the debut LWW album and black vinyl edition of Snapped Ankles' Violations EP ahead of their official releases.
Throw in various Leaf 20 white vinyl editions which haven't seen the inside of a record shop before and you've got yourself one hell of a Leaf party.
But wait! In store extravaganzas the world over…
Mon 23 Jul - Matthew Bourne at RT Nottingham
Tue 24 Jul - The Leaf Label Synthesiser Show at RT East (Danalogue + Matthew Bourne collaboration)
Wed 25 Jul - Snapped Ankles at RT Bristol
Fri 27 Jul - Julia Kent at RT New York
---
Warmduscher Vina Soul Tour
Published 14 June 2018 by THD
As the dust settles on the Whale City Roadshow, Warmduscher are making plans to kick it all up again. If you missed out on tickets last time around, you'll be aware of the impact it can have on your libido and general wellbeing. Get booking now.
Tue 16 Oct - Buyers Club. Liverpool
Wed 17 Oct - Now Wave Venue, Manchester
Thu 18 Oct - The Dome, London
Fri 19 Oct - The Festing, Southsea
Sat 20 Oct - Ritual Union, Oxford
Sat 20 Oct - Simple Things, Bristol
Sun 21 Oct - All Years Leaving, Birmingham
Mon 22 Oct - The Chameleon Arts Cafe, Nottingham
Thu 8 Nov - Dolans, Limerick, IE
Fri 9 Nov - The Workmans Club, Dublin, IE
Sat 10 Nov - Secret Venue, Belfast
While in Manchester, long-time band biographer and pre-eminent ornithologist Dr Alan Goldfarb interviewed the band for NTS radio. Listen back here. You may never look at life in the same way again.
warmduscher.co.uk | Twitter | Facebook | Instagram | Live Dates | theleaflabel.com/warmduscher
Bandcamp | Leaf Shop | Spotify | Apple Music
---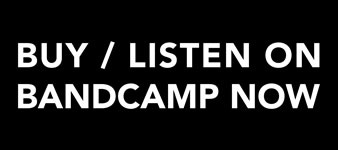 LATEST NEWS
ARCHIVED NEWS
2020 January
2019 December
2019 November
2019 October
2019 September
2019 August
2019 July
2019 June
2019 May
2019 April
2019 March
2019 February
2019 January
2018 December
2018 November
2018 October
2018 September
2018 August
2018 July
2018 June
2018 May
2018 April
2018 March
2018 February
2018 January
2017 December
2017 November
2017 October
2017 September
2017 August
2017 July
2017 June
2017 May
2017 April
2017 March
2016 November
2016 October
2016 September
2016 August
2016 July
2016 June
2016 May
2016 April
2016 March
2016 February
2016 January
2015 December
2015 November
2015 October
2015 September
2015 August
2015 July
2015 June
2015 March
2015 February
2015 January
2014 December
2014 October
2014 September
2014 August
2014 July
2014 June
2014 May
2014 April
2014 March
2014 February
2014 January
2013 December
2013 November
2013 October
2013 September
2013 August
2013 July
2013 June
2013 May
2013 April
2013 March
2013 February
2013 January
2012 December
2012 November
2012 October
2012 September
2012 August
2012 July
2012 June
2012 May
2012 April
2012 March
2012 February
2012 January
2011 December
2011 November
2011 October
2011 September
2011 August
2011 June
2011 May
2011 April
2011 March
2011 February
2010 December
2010 November
2010 October
2010 September
2010 August
2010 July
2010 June
2010 May
2010 April
2010 March
2010 February
2010 January
2009 December
2009 November
2009 October
2009 September
2009 August
2009 July
2009 June
2009 May
2009 April
2009 March
2009 February
2009 January
2008 December
2008 November
2008 October
RSS
Subscribe to Blog as an RSS Feed.