Matthew Bourne Joins The Leaf Label
Published 13 May 2011 by BWL
We are delighted to welcome the award-winning musician Matthew Bourne to The Leaf Label. We've had an eye on him for a few years now, and he becomes the first Yorkshire-based artist we've worked with since we relocated to God's Own County five years ago.
In the ten years since he won the Perrier Young Jazz Award, pianist, cellist and composer Bourne has been involved in many far reaching projects, including The Electric Dr. M, jazz trio Bourne/Davis/Kane and the insanely fierce Bilbao Syndrome, as well as collaborations with a vast range of artists including Marc Ribot, John Zorn, Seaming To and Polar Bear's Pete Wareham.
Despite widespread acclaim for his emotionally and physically intense solo performances, Bourne has never released a solo studio album… until now. This new relationship with Leaf marks a significant change in direction from his previous work - stripping away technological influences and focusing on the bare potential of the instruments. We can't wait to hear what he comes up with. He is currently writing and recording new material which is planned for release later this year.
His latest project, a commission with the London Sinfonietta called 'Written/Unwritten', puts together the differing worlds of improvisation (Bourne) and composed (London Sinfonietta). The event takes place at London's Kings Place on Friday 3 June, then on Saturday 4 June he will be collaborating with The KX Collective alongside the London Sinfonietta and Paul Griffiths for a one-off performance. Find out more and book your tickets here.
Before this, Bourne performs the world premiere of 'Montauk Variations' at The Great Hall in Dartington, Devon, on May 24. Following the gig, Bourne will use this magnificent 14th Century hall to record his new album.
You can find more info on all of Bourne's forthcoming shows here.
http://www.matthewbourne.com
http://www.twitter.com/MortButane
http://www.facebook.com/pages/Matthew-Bourne/185575454825851
---
Polar Bear + Jyager = Jyager Bear
Published 20 May 2011 by TM
Polar Bear and Jyager, who collaborated on last year's Common Ground mini-album, will now be known as Jyager Bear, to differentiate the project from the 'regular' Polar Bear band. In future, shows featuring Jyager will be billed as Jyager Bear, though there are a handful of gigs that were booked before the name change that may still appear as Polar Bear shows. Confused? We hope you won't be...
The Jyager Bear line-up will also feature saxophonist Shabaka Hutchings, playing alongside Pete Wareham. The current plan is that both Polar Bear and Jyager Bear will record new albums in the next year. In the mean time make sure you catch one of their shows over the summer (for details visit our live page).
The band recently recorded a session for The Selector, which you can find on Soundcloud.
For all your Polar Bear and Jyager Bear news, you can follow them on their new Twitter feed: @polarbear_uk. Seb still has his personal Twitter page: @polarbearseb for his other projects. Follow them both for all the news!
Don't forget that if you sign up to Polar Bear's mailing list you will receive an exclusive free Jyager Bear track, 'All Tha Time'.
In other Polar Bear-related news, drummer Sebastian Rochford releases a new album with theremin player Pamelia Kurstin on Slowfoot Records on June 13. You can pre-order the album here and listen to a track here.
polarbearmusic.com
facebook.com/sebastianrochford
twitter.com/polarbear_uk
twitter.com/polarbearseb
---
Efterklang's An Island Now On DVD
Published 27 May 2011 by BWL
Efterklang's feature-length film, An Island (produced in collaboration with La Blogotheque-founder Vincent Moon), is now available to pre-order on DVD and as a download. The Danish band toured Europe earlier this year, screening the film in advance of their set. Amazingly, they also managed to get got over 1000 fans to host their own screenings worldwide.
The film consists of four days of filming which saw Efterklang team up with over 200 local musicians, children and parents, recreating tracks from their back catalogue including the most recent album, Magic Chairs (4AD). The deluxe DVD package also comes with a new live EP, Live At Roskilde Festival 2010. The download is available now and operates under the 'pay what you want' system.
All details on how to get the film plus a trailer can be found here:
http://anisland.cc
---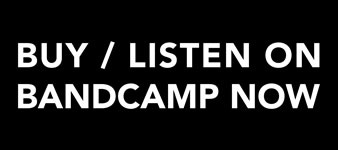 LATEST NEWS
ARCHIVED NEWS
2023 August
2023 May
2023 April
2023 March
2023 February
2023 January
2022 December
2022 November
2022 October
2022 September
2022 August
2022 July
2022 May
2022 April
2022 March
2022 February
2022 January
2021 November
2021 October
2021 September
2021 July
2021 June
2021 May
2021 April
2021 March
2021 February
2021 January
2020 December
2020 November
2020 October
2020 September
2020 August
2020 July
2020 June
2020 May
2020 April
2020 March
2020 February
2020 January
2019 December
2019 November
2019 October
2019 September
2019 August
2019 July
2019 June
2019 May
2019 April
2019 March
2019 February
2019 January
2018 December
2018 November
2018 October
2018 September
2018 August
2018 July
2018 June
2018 May
2018 April
2018 March
2018 February
2018 January
2017 December
2017 November
2017 October
2017 September
2017 August
2017 July
2017 June
2017 May
2017 April
2017 March
2016 November
2016 October
2016 September
2016 August
2016 July
2016 June
2016 May
2016 April
2016 March
2016 February
2016 January
2015 December
2015 November
2015 October
2015 September
2015 August
2015 July
2015 June
2015 March
2015 February
2015 January
2014 December
2014 October
2014 September
2014 August
2014 July
2014 June
2014 May
2014 April
2014 March
2014 February
2014 January
2013 December
2013 November
2013 October
2013 September
2013 August
2013 July
2013 June
2013 May
2013 April
2013 March
2013 February
2013 January
2012 December
2012 November
2012 October
2012 September
2012 August
2012 July
2012 June
2012 May
2012 April
2012 March
2012 February
2012 January
2011 December
2011 November
2011 October
2011 September
2011 August
2011 June
2011 May
2011 April
2011 March
2011 February
2010 December
2010 November
2010 October
2010 September
2010 August
2010 July
2010 June
2010 May
2010 April
2010 March
2010 February
2010 January
2009 December
2009 November
2009 October
2009 September
2009 August
2009 July
2009 June
2009 May
2009 April
2009 March
2009 February
2009 January
2008 December
2008 November
2008 October
RSS
Subscribe to Blog as an RSS Feed.