New Nancy Elizabeth single and show
Published 2 May 2013 by RM
Nancy Elizabeth has just announced details of her new single 'Simon Says Dance', which was premiered on The Guardian earlier this week. You can download the new single for free from her Bandcamp page.
You can also pre-order Nancy's new album, Dancing via her Bandcamp or our shop. It will be in stores on May 20.
In addition to her tour, which we announced a couple of weeks ago, Nancy has been confirmed to play Beacons Festival on August 16. Details on our live page.
nancyelizabeth.co.uk
theleaflabel.com/nancyelizabeth
@nancynancybeep
facebook.com/nancybeep
---
Colleen: new album, tour and bundle
Published 14 May 2013 by RM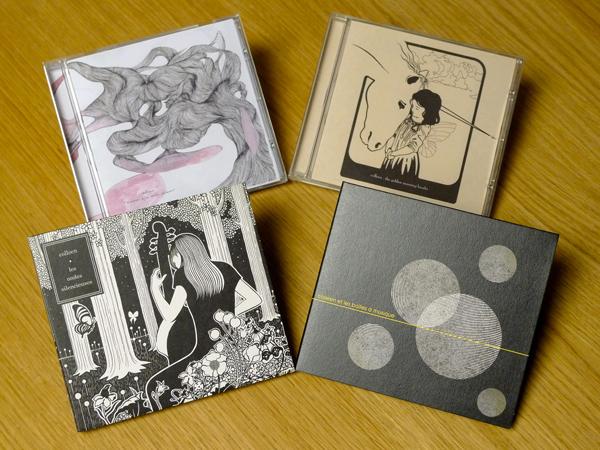 Colleen (aka Cécile Schott, now resident in San Sebastian, Spain) releases her long awaited fourth album The Weighing Of The Heart through Second Language Records this week. For the first time, Cécile adds her own voice to the expanding list of instruments she utilises. The album's been a long time coming, but it's been worth the wait, and we wish her every success with the it. You can listen to The Weighing Of The Heart in full here.
To celebrate we've added a bundle of all Colleen's CD releases on Leaf for just £19.99 (plus postage & packing) to the Leaf shop. This special offer includes Everyone Alive Wants Answers (2003), The Golden Morning Breaks (2005), Les Ondes Silencieuses (2007), and the Colleen Et Les Boîtes À Musique mini-album (2006).
We've also added her vinyl album releases to Beat Delete, the site set up by Ninja Tune to get long out of print vinyl releases back into circulation.
Colleen will be playing a several intimate live shows over the summer including:
Thu 23 May - St George Church, Lisbon, PORTUGAL
Fri 24 May - Salão Brazil, Coimbra, PORTUGAL
Sat 25 May - CCVF (Centro Cultural Vila Flor), Guimaraes, PORTUGAL
Fri 31 May - Unitarian Church, Dublin, IRELAND
Wed 5 June - Glasgow City Halls Recital Room, Glasgow, UK
Fri 7 June - Antenna Studios, Crystal Palace, London, UK
Sat 8 June - Café OTO, London, UK
Thu 13 June - Collège des Bernardins, Paris, FRANCE
colleenplays.org
theleaflabel.com/colleen
---
Stream Nancy Elizabeth's Dancing in full
Published 15 May 2013 by BWL
Nancy Elizabeth's new album Dancing is released next week and you can stream the record now via Music OMH's review page. The album, which features artwork designed by Nancy herself, will be available on CD, vinyl and download, as well as an exclusive bundle with a fetching Dancing canvas bag. Pre-order the album now from our shop or Nancy's Bandcamp.
Also over at Nancy's Bandcamp you can get a free download of the single version of 'Simon Says Dance', a radically different version to the one which appears on the album. Watch this space for some tasty remixes!
Nancy tours the album in June and she's just been announced to play Latitude Festival along with Melt Yourself Down on BBC Radio 3's Late Junction stage. See our live page for more details.
nancyelizabeth.co.uk
theleaflabel.com/nancyelizabeth
@nancynancybeep
facebook.com/nancybeep
---
Melt Yourself Down on Later… this week
Published 20 May 2013 by RM
Melt Yourself Down make their debut TV appearance on Later… with Jools Holland this week - don't miss it! The show is broadcast live on Tuesday, with the extended version going out on Friday night, plus of course you can catch it on the iPlayer later. They also go into the studio to record a session for John Kennedy's Xfm show this week (which will air in the next couple of weeks).
MYD will be on the road in June, and their next London show, at Electrowerkz in Islington, will be their biggest headline show yet. All their upcoming dates are detailed on our live page (including appearances at Latitude Festival and Festival No. 6).
You can pre-order Melt Yourself Down's self-titled album (out June 17) on limited edition vinyl, CD and digital in our shop or via MYD's Bandcamp, where you can also find the band's first two 12" singles, T-shirts and bags.
In other news, Morgan Beringer's mindwarping video for 'Fix My Life' was picked up by Vimeo as a 'Staff Pick' over the weekend. You can watch it here or on YouTube.
meltyourselfdown.com
theleaflabel.com/meltyourselfdown
@meltyrselfdown
facebook.com/MeltYourselfDown
---
Watch: Nancy Elizabeth video
Published 30 May 2013 by BWL
Nancy Elizabeth has just unveiled a video for her latest single, 'Simon Says Dance'. Filmed at Islington Mill in Salford, not far from Nancy's Manchester home, the enchanting clip was produced by BLOC+BLUR Creative Studio. Clash magazine ran a premiere yesterday and you can also watch the video below (or on Vimeo).
The video uses the radically different single version of 'Simon Says Dance', which is the second track to be lifted from Nancy's third album, Dancing. The single is released digitally on June 17, and contains the single and album versions of the track, along with several remixes: an exuberant disco version by Manchester's Science Girl (formerly of Mighty Mouse, and long before that Chapter And The Verse), an unexpected take by hip hop producer Paul White and a restrained piano-and-cello version by our own Matthew Bourne.
Dancing is out now, and you can order it here. Nancy embarks on a UK tour towards the end of June (full details can be found on our live page).
nancyelizabeth.co.uk
theleaflabel.com/nancyelizabeth
@nancynancybeep
facebook.com/nancybeep
---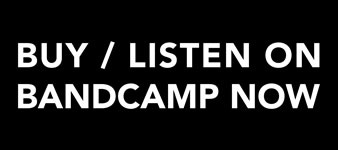 LATEST NEWS
ARCHIVED NEWS
2023 October
2023 August
2023 May
2023 April
2023 March
2023 February
2023 January
2022 December
2022 November
2022 October
2022 September
2022 August
2022 July
2022 May
2022 April
2022 March
2022 February
2022 January
2021 November
2021 October
2021 September
2021 July
2021 June
2021 May
2021 April
2021 March
2021 February
2021 January
2020 December
2020 November
2020 October
2020 September
2020 August
2020 July
2020 June
2020 May
2020 April
2020 March
2020 February
2020 January
2019 December
2019 November
2019 October
2019 September
2019 August
2019 July
2019 June
2019 May
2019 April
2019 March
2019 February
2019 January
2018 December
2018 November
2018 October
2018 September
2018 August
2018 July
2018 June
2018 May
2018 April
2018 March
2018 February
2018 January
2017 December
2017 November
2017 October
2017 September
2017 August
2017 July
2017 June
2017 May
2017 April
2017 March
2016 November
2016 October
2016 September
2016 August
2016 July
2016 June
2016 May
2016 April
2016 March
2016 February
2016 January
2015 December
2015 November
2015 October
2015 September
2015 August
2015 July
2015 June
2015 March
2015 February
2015 January
2014 December
2014 October
2014 September
2014 August
2014 July
2014 June
2014 May
2014 April
2014 March
2014 February
2014 January
2013 December
2013 November
2013 October
2013 September
2013 August
2013 July
2013 June
2013 May
2013 April
2013 March
2013 February
2013 January
2012 December
2012 November
2012 October
2012 September
2012 August
2012 July
2012 June
2012 May
2012 April
2012 March
2012 February
2012 January
2011 December
2011 November
2011 October
2011 September
2011 August
2011 June
2011 May
2011 April
2011 March
2011 February
2010 December
2010 November
2010 October
2010 September
2010 August
2010 July
2010 June
2010 May
2010 April
2010 March
2010 February
2010 January
2009 December
2009 November
2009 October
2009 September
2009 August
2009 July
2009 June
2009 May
2009 April
2009 March
2009 February
2009 January
2008 December
2008 November
2008 October
RSS
Subscribe to Blog as an RSS Feed.