Craven Faults - Live Works
Published 11 September 2020 by DM
Craven Faults have collected the three extended live tracks recorded for Bandcamp Fridays, for the release of Live Works. They've now been mastered at Calyx and feature revised artwork. You'll find it in all the usual online places.
Live Works is Craven Faults' first foray into live performance.
Recorded and filmed during lockdown in the old textile mill Craven Faults calls home, this acts as proof of concept. Proof that these shadowy analogue journeys can translate live. Proof that a fixed start point, and set of rough coordinates is all that's required. The destination is never the same.
cravenfaults.com | Twitter | Instagram | Facebook | theleaflabel.com/cravenfaults
Bandcamp | Spotify | Apple Music
---
Domenique Dumont - People On Sunday
Published 15 September 2020 by DM
We're delighted to welcome a new signing with considerable pedigree to the Leaf stable. Domenique Dumont, whose hazy exotica albums Comme Ça and Miniatures De Auto Rhythm you may already be familiar with, is the thoroughbred in question. Released on Parisian electronic label Antinote, the records have garnered something of a cult following, and are well worth investigating if you haven't done so already.
Dumont's third album - his first for Leaf - is entitled People On Sunday, an original soundtrack commissioned to accompany the 1930 silent film variously known as Menschen am Sonntag, Les Hommes le Dimanche and People On Sunday. The film is a key work of interwar German cinema, based on a screenplay by Billy Wilder. Drawing on Dumont's love of classical music, library music and early electronic experimentation to create a timeless sound, the album evokes a more innocent, carefree era conjured by wistful electronics full of warmth and melody.
"The film shows people and their surroundings shortly before all of it was destroyed," says Dumont, who has previously composed for film. "Ironically, watching this movie with the eyes of today, it looks more surreal than documentary. And I can't help but think and reflect about the times we are living in now. We might have similar desires people had a hundred years ago, but we now have a completely different approach to life."
The title track is accompanied by a video featuring excerpts from the film.
People On Sunday will be released on various formats, including limited edition white vinyl LP (from independent shops only), black vinyl LP and limited edition CD. There is also a super limited edition silver vinyl LP available via Bleep and Bandcamp only. Pre-order here.
domeniquedumont.com | Twitter | theleaflabel.com/domeniquedumont
Bandcamp | Spotify | Apple Music
---
Keeley Forsyth - Photograph EP
Published 30 September 2020 by DM
Keeley Forsyth follows up her critically lauded debut album, Debris, with the Photograph EP. It takes two steps on from the album's electronic closer 'Start Again', and hints at the vast possibilities open to Forsyth on her next album. Her striking vocals still sit at the centre of everything, with traditional song structures giving way to something more expansive.
"I always work from home," Forsyth explains. "This time, the isolation had a new influence on my lyrical ideas. I was contemplating the idea of homesickness within the home; when life is lived on the domestic grid, in rooms and in tasks. I was looking to reframe the day, to give sound to the picture."
Watch the surreal video for the title track now. Dinner is served.
Photograph will be released November 20th, and is available to pre-order now on limited edition 12" vinyl.
keeleyforsyth.com | Twitter | Facebook | Live Dates | theleaflabel.com/keeleyforsyth
Bandcamp | Spotify | Apple Music
---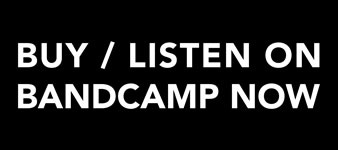 LATEST NEWS
ARCHIVED NEWS
2021 November
2021 October
2021 September
2021 July
2021 June
2021 May
2021 April
2021 March
2021 February
2021 January
2020 December
2020 November
2020 October
2020 September
2020 August
2020 July
2020 June
2020 May
2020 April
2020 March
2020 February
2020 January
2019 December
2019 November
2019 October
2019 September
2019 August
2019 July
2019 June
2019 May
2019 April
2019 March
2019 February
2019 January
2018 December
2018 November
2018 October
2018 September
2018 August
2018 July
2018 June
2018 May
2018 April
2018 March
2018 February
2018 January
2017 December
2017 November
2017 October
2017 September
2017 August
2017 July
2017 June
2017 May
2017 April
2017 March
2016 November
2016 October
2016 September
2016 August
2016 July
2016 June
2016 May
2016 April
2016 March
2016 February
2016 January
2015 December
2015 November
2015 October
2015 September
2015 August
2015 July
2015 June
2015 March
2015 February
2015 January
2014 December
2014 October
2014 September
2014 August
2014 July
2014 June
2014 May
2014 April
2014 March
2014 February
2014 January
2013 December
2013 November
2013 October
2013 September
2013 August
2013 July
2013 June
2013 May
2013 April
2013 March
2013 February
2013 January
2012 December
2012 November
2012 October
2012 September
2012 August
2012 July
2012 June
2012 May
2012 April
2012 March
2012 February
2012 January
2011 December
2011 November
2011 October
2011 September
2011 August
2011 June
2011 May
2011 April
2011 March
2011 February
2010 December
2010 November
2010 October
2010 September
2010 August
2010 July
2010 June
2010 May
2010 April
2010 March
2010 February
2010 January
2009 December
2009 November
2009 October
2009 September
2009 August
2009 July
2009 June
2009 May
2009 April
2009 March
2009 February
2009 January
2008 December
2008 November
2008 October
RSS
Subscribe to Blog as an RSS Feed.