All New Leaf Website Launches
Published 23 February 2009 by TM
If you're reading this, then you already know that we've finally launched our brand new website!
It's only been 19 months since the old site was hacked and we took the decision to replace it rather than fix it. If we'd ever dreamt it would take this long, we would have figured out a temporary alternative, but there we go, it's all water under the bridge...
In the meantime, we hope you've found the information you needed on our Myspace page and the shop provided by our friends at state51.
We will continue to keep those resources updated, and this site will act as a conduit to help you find more info about our artists and their activities through their own websites, and our pages on Youtube, Flickr, Vimeo, Amazon, last.fm, etc. You can find these and more in our Links section. There's an RSS feed on the news and blog pages if you want to subscribe, and we even have a Twitter feed for those with nothing better to do.
You can find audio samples of most of the Leaf catalogue in our shop.
We'd love to get your feedback on the site, so please do get in touch.
2009 is shaping up to be our busiest ever year, with new releases by Wildbirds & Peacedrums, A Hawk And A Hacksaw, Efterklang, volcano!, Nancy Elizabeth, Murcof and our latest signings, from Chicago, Icy Demons, plus a few other exciting developments to be announced soon. There are already over 150 gigs in our new events section already!
We're slightly horrified to realise that 2010 will mark our 15th anniversary, so given how long it's taken us to get this website up and running, we'd better start planning the party now...
---
volcano! Announce European Dates
Published 24 February 2009 by BWL
Chicago trio volcano! have announced a European tour this spring. Following the release of acclaimed second album Paperwork last September, the band flew over for six weeks of intensive touring in Europe at the end of 2008. The UK shows will see the band join up with labelmates Wildbirds & Peacedrums for two gigs, making an early contender for line up of the year! In the meantime, the band have recorded a brand new single to coincide with the European tour. More details to follow!
Here's the, ahem, contentious video for last year's single, 'Africa Just Wants To Have Fun', which has notched up almost 150,000 views on youtube.
http://www.volcanoisaband.com
http://www.myspace.com/volcanoisaband
Here are the dates:
Sat 4 Apr 2009 Beurskafee, Brussels, BELGIUM
Sun 5 Apr 2009 The Freebutt, Brighton, UK
Mon 6 Apr 2009 Dulcimer, Manchester, UK
Tue 7 Apr 2009 The Luminaire, London, UK
Wed 8 Apr 2009 La Fleche d'Or, Paris, FRANCE
Thu 9 Apr 2009 Spazio 211, Turin, ITALY
Fri 10 Apr 2009 Casa 139, Milan, ITALY
Sat 11 Apr 2009 IKRA Club, Moscow, RUSSIAN FEDERATION
Sun 12 Apr 2009 59:1, Munich, GERMANY
Mon 13 Apr 2009 Chelsea, Vienna, AUSTRIA
Tue 14 Apr 2009 Club Chapeau Rouge, Prague, CZECH REPUBLIC
Wed 15 Apr 2009 Kisielice, Poznan, POLAND
Thu 16 Apr 2009 Astra Stube, Hamburg, GERMANY
Sat 18 Apr 2009 OOTC Festival, Kulturfabrik, Luxembourg, LUXEMBOURG
---
New Leaf Signing: Icy Demons
Published 28 February 2009 by BWL
We are delighted to announce our latest signings, Icy Demons. We will be releasing the Chicago band's deliciously unpredictable third album in April. Entitled Miami Ice, the LP takes in elements of krautrock, whimsical psychedelia, 80s electro, electric jazz and indie rock, wrapping each song up in a crispy nugget of dayglo pop. And we love 'em for it.
The band revolves around Chicago scene stalwart Griffin Rodriguez (aka Blue Hawaii), along with Man Man drummer Chris Powell (aka Pow Pow). Any super observant Leaf enthusiasts may recognise the former's name from the production credits of recent volcano! and A Hawk And A Hacksaw releases (some of which were put together in his Shape Shoppe studio). Not only that, but Rodriguez was previously in Bablicon with AHAAH's Jeremy Barnes. So it seems they were always destined to join the Leaf family...
We will bring you release details shortly, but first of all, feast your eyes on the band's tour dates here. Following some shows in their homeland, Icy Demons will tour Europe for the first time later this spring.
http://icecreamdemons.blogspot.com
http://www.myspace.com/icydemons
---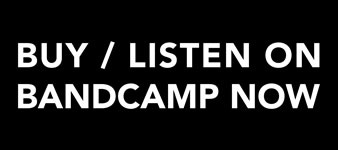 LATEST NEWS
ARCHIVED NEWS
2023 October
2023 August
2023 May
2023 April
2023 March
2023 February
2023 January
2022 December
2022 November
2022 October
2022 September
2022 August
2022 July
2022 May
2022 April
2022 March
2022 February
2022 January
2021 November
2021 October
2021 September
2021 July
2021 June
2021 May
2021 April
2021 March
2021 February
2021 January
2020 December
2020 November
2020 October
2020 September
2020 August
2020 July
2020 June
2020 May
2020 April
2020 March
2020 February
2020 January
2019 December
2019 November
2019 October
2019 September
2019 August
2019 July
2019 June
2019 May
2019 April
2019 March
2019 February
2019 January
2018 December
2018 November
2018 October
2018 September
2018 August
2018 July
2018 June
2018 May
2018 April
2018 March
2018 February
2018 January
2017 December
2017 November
2017 October
2017 September
2017 August
2017 July
2017 June
2017 May
2017 April
2017 March
2016 November
2016 October
2016 September
2016 August
2016 July
2016 June
2016 May
2016 April
2016 March
2016 February
2016 January
2015 December
2015 November
2015 October
2015 September
2015 August
2015 July
2015 June
2015 March
2015 February
2015 January
2014 December
2014 October
2014 September
2014 August
2014 July
2014 June
2014 May
2014 April
2014 March
2014 February
2014 January
2013 December
2013 November
2013 October
2013 September
2013 August
2013 July
2013 June
2013 May
2013 April
2013 March
2013 February
2013 January
2012 December
2012 November
2012 October
2012 September
2012 August
2012 July
2012 June
2012 May
2012 April
2012 March
2012 February
2012 January
2011 December
2011 November
2011 October
2011 September
2011 August
2011 June
2011 May
2011 April
2011 March
2011 February
2010 December
2010 November
2010 October
2010 September
2010 August
2010 July
2010 June
2010 May
2010 April
2010 March
2010 February
2010 January
2009 December
2009 November
2009 October
2009 September
2009 August
2009 July
2009 June
2009 May
2009 April
2009 March
2009 February
2009 January
2008 December
2008 November
2008 October
RSS
Subscribe to Blog as an RSS Feed.