Radioland: Radio-Activity Revisited
Published 1 October 2015 by BP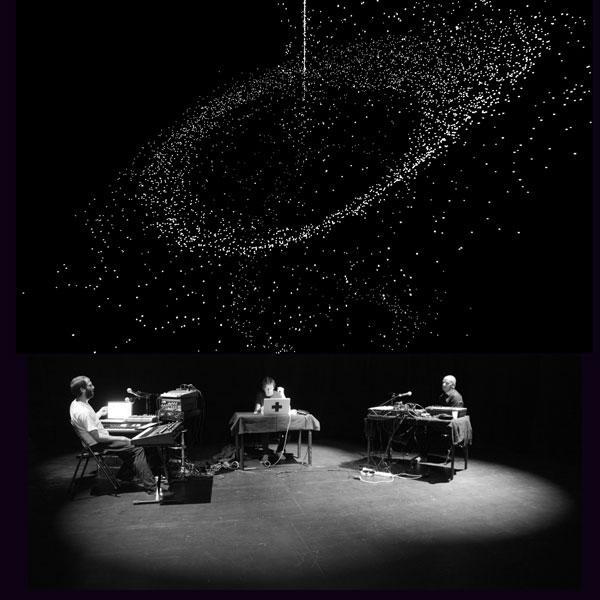 Following the blood, static and thunder of the Radioland tour back in March, Matthew Bourne and Franck Vigroux have now committed their vital reinterpretation of Kraftwerk's seminal Radio-Activity album to tape. Celebrating the 40th anniversary of the original, they have taken the futuristic, industrial world of ominous darkness and dazzling light imagined by Kraftwerk in 1975, and reconstructed it in this bold new manifestation for 2015.
The beautifully packaged deluxe gatefold vinyl and 24 page hardback book CD edition feature striking imagery from visual artist Antoine Schmitt's projections which were an integral part of the live show, and liner notes by David Stubbs, author of Future Days: Krautrock and the Building of Modern Germany.
Watch live footage from one of the Radioland performances here and a mini-documentary about the project here.
Released December 4th, Radioland: Radio-Activity Revisited is the perfect Christmas present for the discerning Kraftwerk fan in your life. Pre-order here or here without delay and keep your eyes peeled for more Radioland shows next year.
matthewbourne.com
@mortbutane
facebook.com/mortbutane
---
The Comet Is Coming
Published 2 October 2015 by DM
"In the sky will be seen a fire, dragging a tail of sparks..."
Just as Nostradamus prophesised in his quatrains, The Comet Is Coming: "The great star for seven days will burn, the cloud will cause two suns to appear and the big mastiff all night will howl."
End times are upon us people, but Danalogue The Conqueror, Betamax Killer and King Shabaka are here to spread light and joy and fire, for they are Leaf's new saviours The Comet Is Coming. Marvel! As great jolts of electricity burst forth from their fingers. Gasp! As their lungs expel musical mantras as seismic as an earthquake, as heady as a timeless ritual. Swoon! At the sheer interplanetary vastness of their cosmic explosion of polyrhythmic sound and head-bending colour. And get down with it on their debut EP Prophecy.
'Neon Baby' is your first taste of the impending apocalypse. Watch the video here. Download it for free here. Keep it close to you at all times.
Here is the universe in a microcosm; the life-force distilled down to its raw essence: sex and dancing. Sub-bass, slamming analogue, unhinged sax breaks. The rhythm of life.
Pre-order Prophecy from Bandcamp or the Leaf shop.
"There will be fiery explosions in the skies," said Nostrodamus. "Great slaughter, then triumph and festive celebrations."
The Comet Is Coming. See it with your own eyes:
Sat 24 Oct - The Troxy, London (with Squarepusher)
Wed 25 Nov - The Shacklewell Arms, London
Thu 3 Dec - Trans Musicales Festival, Rennes
The celebration has begun. For it has been written.
thecometiscoming.co.uk
@cometcoming
facebook.com/thecometiscoming
theleaflabel.com/thecometiscoming
---
Leaf 20
Published 16 October 2015 by DM
As some of you may recall, 2015 marks our 20th year in business, and we have been promising to do something to celebrate. Autumn is upon us, and it was becoming apparent that we really needed to pull our fingers out. So here it is. This is Leaf 20.
What do we have for you I hear you ask? We have a faintly ridiculous but truly beautiful ten album box set, we have t-shirts, we have posters, we have reissues and we have some gigs.
It's fair to say the box set curation and manufacture has been something of a challenge. One we won't be rushing back into any time soon, so if it's a Leaf box set you're after, you'd better get on board with this one. All that blood, sweat and tears will be worth it though. The Leaf 20 box is comprised of fourteen pieces of pristine white vinyl in full artwork and wrapped in bespoke, hand-printed paper covers, accompanied by the ten albums on CD, plus a fold out catalogue artwork poster, a limited edition print, and liner notes by acclaimed writer and journalist Rob Young. This is the finest Leaf document money can buy.
We are manufacturing the box sets to order, up to a maximum of 300 copies. If all goes to plan we will be shipping all the items out in the first week of December, so you should get it in time for Christmas. For all your box set technical specification needs, t-shirts, posters and pre-order details go to our Pledge Leaf 20 campaign page here.
The albums we've chosen (with your help, it should be noted) are spread across the years, and most of them have been out of print on vinyl for aeons:
Susumu Yokota – Sakura
Asa-Chang & Junray – Jun Ray Song Chang
Murcof – Martes + Utopía
Caribou – Up In Flames
Colleen – Everyone Alive Wants Answers
A Hawk And A Hacksaw – The Way The Wind Blows
Efterklang – Parades
Polar Bear – Peepers
Wildbirds & Peacedrums – Rivers
Melt Yourself Down – Melt Yourself Down
As well as the box set, which will only be available as a pre-order on Pledge Music, we are reissuing the ten albums on regular black vinyl (with bonus CDs), also available to pre-order on Pledge and through record shops and online, early next year. Quantities will be limited, so don't wait…
Of particular note is an expanded version of Murcof's Martes on triple vinyl, now including the original tracks from Utopía and three bonus tracks. Wildbirds & Peacedrums' Rivers is available for the first time on a single piece of vinyl.
You can listen to a 10 track sampler of tracks from the box set on Bandcamp or Spotify.
We have a number of Leaf 20 live events taking place in London and Leeds, including a short series of shows at the brand new venue Headrow House. See you at the bar. Let's get this party started.
Sun Nov 15 - Polar Bear + James Holden - Brixton Electric, London
Wed Nov 25 - The Comet Is Coming - Shacklewell Arms, London
Thu Nov 26 - Melt Yourself Down - Bussey Building, Peckham, London
Fri Nov 27 - Melt Yourself Down - Headrow House, Leeds
Wed Dec 2 - Polar Bear - Headrow House, Leeds
Thu Dec 3 - Matthew Bourne + Tom Rogerson - Headrow House, Leeds
The Leaf Label - moving the goalposts since 1995
NOTE: Since the conclusion of the Pledge Music campaign, the Leaf 20 box is now available from the Leaf Shop and Bandcamp.
facebook.com/theleaflabel
twitter @theleaflabel
instagram @theleaflabel
#Leaf20
---
Julia Kent - Asperities out today
Published 30 October 2015 by DM
"I was thinking about the concept of difficulty. Whether in life or in nature - of conflict, of being troubled. The idea of friction. Also in geology, an asperity is some part of a faultline that doesn't move which can create an earthquake, which is an evocative concept."
The release comes today. Julia Kent's elegant new album Asperities is a tense, contemplative soundtrack for unsettled times. It has been been picking up excellent reviews:
"Darkly evocative"
4/5 Mojo
"The finesse and dexterity of these compositions makes Asperities her most complete record to date. Essential"
Drowned in Sound
"A masterclass in tonal diversity, expressionist narrative and finespun drama… Recommended without reservation, Asperities is an edifying and invigorating spectacle"
5/5 The Skinny
Asperities is available on CD, digital and limited edition vinyl LP + CD on Julia's Bandcamp and the Leaf store. You can also find it in actual record shops and on your friendly neighbourhood music services. Vinyl production is delayed slightly, we're expecting it in the next week.
While you're here you should also check out the interview and session Julia did for WFMU and this feature on Bandcamp.
Julia is over in the UK for a couple of shows in London and Leeds, helping us to celebrate Leaf 20… because there is no such thing as too many birthday parties.
Fri 30 Oct 2015 with Stephen O'Malley, La Vecteur, Charleroi, BELGIUM
Sat 14 Nov 2015 Circuiterie, Rome, ITALY
Sun 15 Nov 2015 The Servant Jazz Quarters, London, UK
Mon 16 Nov 2015 Brudenell Social Club, Leeds, UK
Sat 12 Dec 2015 The Owl Music Parlor, New York City, USA
juliakent.com
theleaflabel.com/juliakent
@juliakent
facebook.com/juliakent.music
---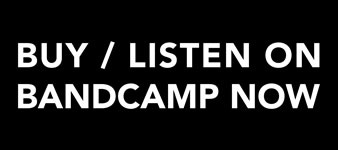 LATEST NEWS
ARCHIVED NEWS
2023 August
2023 May
2023 April
2023 March
2023 February
2023 January
2022 December
2022 November
2022 October
2022 September
2022 August
2022 July
2022 May
2022 April
2022 March
2022 February
2022 January
2021 November
2021 October
2021 September
2021 July
2021 June
2021 May
2021 April
2021 March
2021 February
2021 January
2020 December
2020 November
2020 October
2020 September
2020 August
2020 July
2020 June
2020 May
2020 April
2020 March
2020 February
2020 January
2019 December
2019 November
2019 October
2019 September
2019 August
2019 July
2019 June
2019 May
2019 April
2019 March
2019 February
2019 January
2018 December
2018 November
2018 October
2018 September
2018 August
2018 July
2018 June
2018 May
2018 April
2018 March
2018 February
2018 January
2017 December
2017 November
2017 October
2017 September
2017 August
2017 July
2017 June
2017 May
2017 April
2017 March
2016 November
2016 October
2016 September
2016 August
2016 July
2016 June
2016 May
2016 April
2016 March
2016 February
2016 January
2015 December
2015 November
2015 October
2015 September
2015 August
2015 July
2015 June
2015 March
2015 February
2015 January
2014 December
2014 October
2014 September
2014 August
2014 July
2014 June
2014 May
2014 April
2014 March
2014 February
2014 January
2013 December
2013 November
2013 October
2013 September
2013 August
2013 July
2013 June
2013 May
2013 April
2013 March
2013 February
2013 January
2012 December
2012 November
2012 October
2012 September
2012 August
2012 July
2012 June
2012 May
2012 April
2012 March
2012 February
2012 January
2011 December
2011 November
2011 October
2011 September
2011 August
2011 June
2011 May
2011 April
2011 March
2011 February
2010 December
2010 November
2010 October
2010 September
2010 August
2010 July
2010 June
2010 May
2010 April
2010 March
2010 February
2010 January
2009 December
2009 November
2009 October
2009 September
2009 August
2009 July
2009 June
2009 May
2009 April
2009 March
2009 February
2009 January
2008 December
2008 November
2008 October
RSS
Subscribe to Blog as an RSS Feed.