Oh No Ono Release New Single/Video
Published 6 November 2009 by BWL
Danish psychedelic pop group Oh No Ono release their first single for The Leaf Label this week, in the form of an audio and video download bundle, exclusive to iTunes (you can also get the song only from the Leaf shop). 'Swim' is taken from the band's forthcoming album Eggs, which will be released in February 2010.
You can watch the deliciously dark video for 'Swim' on our Youtube and Vimeo pages (links below). The clip was made by Danish director Adam Hashemi, who has perfectly harnessed the eerie, unsettling feel of the song to an unforgettable video. The video topped Pitchfork.tv's most viewed videos for several weeks this summer.
"The video is loosely based on my very first childhood experience, when I was three," explains Hashemi. "I witnessed a nurse die of a heart attack. However, I used that idea in a different context. It's about your first sexual experience as a child, and the shame that comes with it. Also, I set out to explore the subject of sex related to death, and how they, for unknown reasons, seem to go hand in hand."
Oh No Ono are a five-piece from the Danish town of Aalborg. Their music is intricate and otherworldly, and their individuality and originality has made them pop stars in their homeland. Eggs is set to receive a worldwide release in 2010 (on Morningside Records in Denmark, Friendly Fire Recordings in North America and The Leaf Label in the rest of the world) and they will be touring extensively next year.
http://ohnoono.com
http://myspace.com/ohnoono
http://www.theleaflabel.com/ohnoono
---
Wildbirds & Peacedrums Swedish TV Footage
Published 9 November 2009 by BWL
Wildbirds & Peacedrums recorded an hour long session/interview on Swedish TV channel SVT Play and it was broadcast last weekend.
You can see the full video here:
http://svtplay.se/v/1761755/veckans_konsert/wildbirds_och_peacedrums
Or a seven minute sampler here:
http://www.myspace.com/wildbirdsandpeacedrums
http://www.theleaflabel.com/wildbirdsandpeacedrums
---
Vladislav Delay Podcast Available
Published 11 November 2009 by BWL
Promoters of Vladislav Delay's show in London on 12 November, Arctic Circle, have put up a podcast which is also due to go out on Resonance FM tonight.
Featuring music by not only Delay, but also co-headliners Food and support artist Eyebrow, the show also has an interview with BBC Music's Colin Buttimer, who reviewed recent Delay album Tummaa (click here for review).
You can find out more and download the podcast from here:
http://www.jointhecircle.net/radio/?p=520
http://www.myspace.com/vladislavdelaymusic
http://www.vladislavdelay.com
http://www.theleaflabel.com/vladislavdelay
---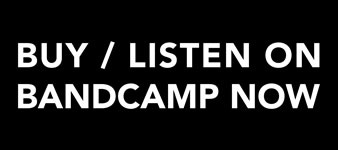 LATEST NEWS
ARCHIVED NEWS
2018 December
2018 November
2018 October
2018 September
2018 August
2018 July
2018 June
2018 May
2018 April
2018 March
2018 February
2018 January
2017 December
2017 November
2017 October
2017 September
2017 August
2017 July
2017 June
2017 May
2017 April
2017 March
2016 November
2016 October
2016 September
2016 August
2016 July
2016 June
2016 May
2016 April
2016 March
2016 February
2016 January
2015 December
2015 November
2015 October
2015 September
2015 August
2015 July
2015 June
2015 March
2015 February
2015 January
2014 December
2014 October
2014 September
2014 August
2014 July
2014 June
2014 May
2014 April
2014 March
2014 February
2014 January
2013 December
2013 November
2013 October
2013 September
2013 August
2013 July
2013 June
2013 May
2013 April
2013 March
2013 February
2013 January
2012 December
2012 November
2012 October
2012 September
2012 August
2012 July
2012 June
2012 May
2012 April
2012 March
2012 February
2012 January
2011 December
2011 November
2011 October
2011 September
2011 August
2011 June
2011 May
2011 April
2011 March
2011 February
2010 December
2010 November
2010 October
2010 September
2010 August
2010 July
2010 June
2010 May
2010 April
2010 March
2010 February
2010 January
2009 December
2009 November
2009 October
2009 September
2009 August
2009 July
2009 June
2009 May
2009 April
2009 March
2009 February
2009 January
2008 December
2008 November
2008 October
RSS
Subscribe to Blog as an RSS Feed.